NCAA prez wants reforms before '18 season
In his first speech since the world of men's college basketball was rocked by an ongoing federal investigation, NCAA president Mark Emmert said he has committed "to have meaningful change" and newly placed reforms before the start of the 2018 season.


LeBron, Curry win ASG voting, to be captains
LeBron James received the most votes in the Eastern Conference, while Stephen Curry was tops in the West. They will serve as All-Star Game captains and pick their teams, which will be announced Jan. 25.


NHL stands behind pick of Kid Rock at ASG
The NHL said that the decision to hire Kid Rock to perform at the 2018 All-Star Game in Tampa was "purely based" on his entertainment value and history as a hockey fan, although it's aware of the backlash over him performing.


Power Rankings: Fantasy standouts for each team
Like you, we're fantasy hockey freaks. So for this week's Power Rankings, we decided to honor some of the statistical stars and fantasy-friendly performers for each of the NHL's 31 teams.


Breaking down 20 QB battles to watch this spring
Alabama and Georgia played for the CFP title, but both teams will start spring practice expecting spirited competition at quarterback. They'll have lots of company as teams search for their next leader.


First-graders send Jags game plan to beat Pats
Jaguars head coach Doug Marrone revealed on Thursday that a first-grade class from a local school sent a game plan on how to defeat the Patriots. "We're just taking as much advice as we can because we need it," Marrone said.


Blazers' Lillard 'frustrated' over All-Star snubs
Despite putting up career numbers the past two seasons, Portland's Damian Lillard hasn't made the All-Star team. "It feels like I always got to be the fall guy and every other guy has been deserving," he told ESPN.


Where the Blue Jackets should trade Jack Johnson
The No. 3 overall pick from 2005 has requested a trade from the Blue Jackets. We assess his ideal deployment -- and identify the team that is willing and able to trade for him and use him properly.


USA Gymnastics cuts ties with Karolyi Ranch
New USA Gymnastics CEO Kerry Perry said the organization will no longer be affiliated with the Karolyi Ranch, a training center where Larry Nassar assaulted young gymnasts.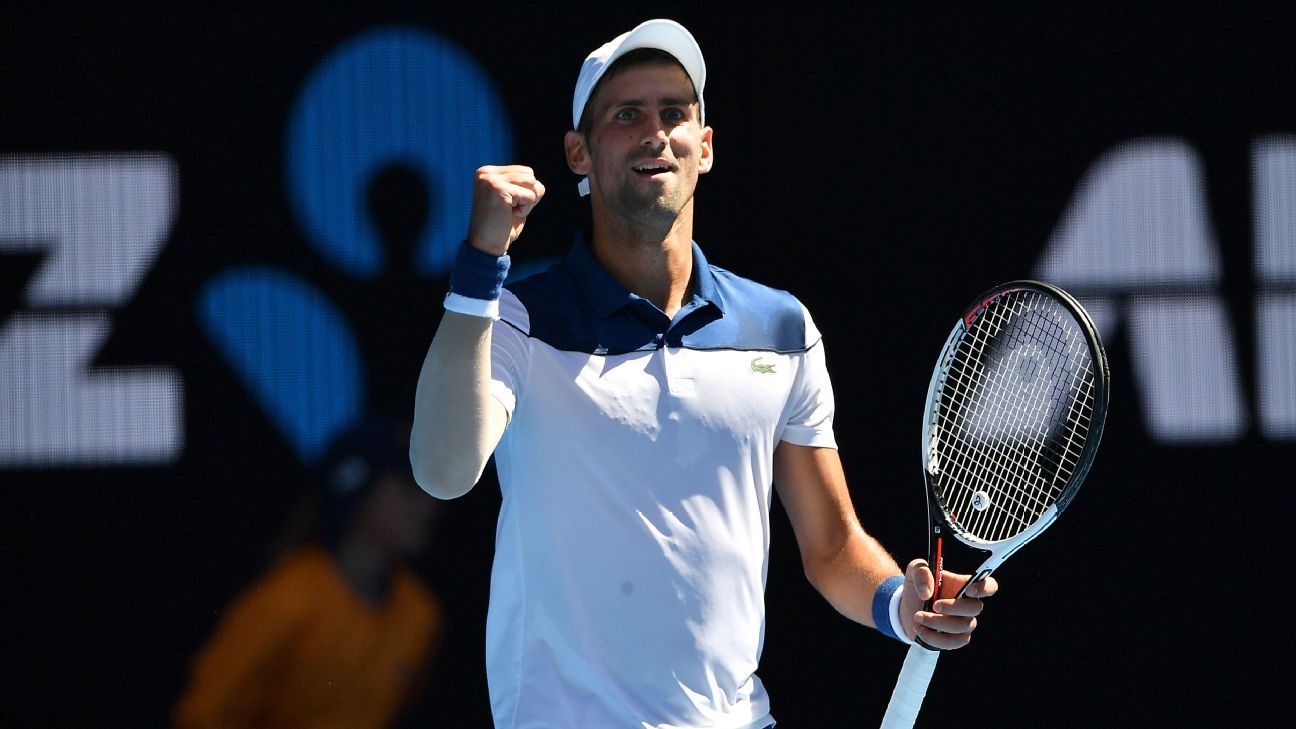 Djokovic gets Aussie win in 104-degree heat
Six-time Australian Open champion Novak Djokovic overcame high temperatures and a poor start -- dropping his first two service games -- to continue his career-long domination of Gael Monfils.


Judge chides Nassar for complaints in his letter
In a letter to Michigan judge Rosemarie Aquilina, Larry Nassar expressed doubts he could face a week of comments from women he has admitted to abusing. "I have to say, this isn't worth the paper it's written on," Aquilina said about Nassar's letter.


Rivers: I spoke with Ariza about altercation
Clippers guard Austin Rivers said he and Rockets swingman Trevor Ariza had a lengthy phone call regarding Monday's heated game between their teams. Rivers said "he was really cool about being the bigger guy and calling me."


Sources: Rockets mad no discipline for Clippers
The fact that the LA Clippers' Blake Griffin and Austin Rivers avoided disciplinary action from the NBA after Monday's contentious home game with Houston has left the Rockets shocked and disappointed, team sources told ESPN.


Butler on Ramsey's SB talk: Better back it up
Patriots defensive tackle Adam Butler said Jaguars cornerback Jalen Ramsey better be able to back up his guarantee that Jacksonville will beat New England on Sunday in the AFC Championship Game.


Which early-season surprises are really contenders
There might not be a single great team this season, but Oklahoma, Purdue and West Virginia have been pleasant surprises. Now we have to wait and see if they can really challenge for a national title.


Before Tua Tagovailoa came off the bench and into Alabama lore, the QB recruit had to get discovered. With a decommitment from Jake Fromm and an assist from Lane Kiffin, the QB went from Honolulu to college football history.


Le'Veon Bell's best 2018 team fit
The Steelers' star running back is a free agent and has already threatened to retire if he's hit with the franchise tag again. So where should he go? Or is Pittsburgh the ideal spot? Our insiders weigh in.


Biggest looming free-agent decisions for every team
Case Keenum has led the Vikings to the NFC Championship Game. But he might not even be back next season -- all three quarterbacks in Minnesota could hit the open market. NFL Nation reporters assess questions throughout the league.


Landry: Contract talks with Fins 'disrespectful'
Wide receiver Jarvis Landry isn't sure why contract talks with the Dolphins have stalled, but the NFL leader in receptions this season feels the process has been "disrespectful" to this point.


Winners and losers from NFL draft early entries
With potential first-round defensive linemen Christian Wilkins and Clelin Ferrell returning to school, Clemson is the clear winner of the early entry period. How did other contenders fare?


Sources: NBA probe focuses on Ariza as inciter
Trevor Ariza has become the focus of the NBA's investigation into Monday night's postgame charge into the Clippers' locker room, while Chris Paul and James Harden are increasingly described as working to slow Ariza's anger, sources told ESPN.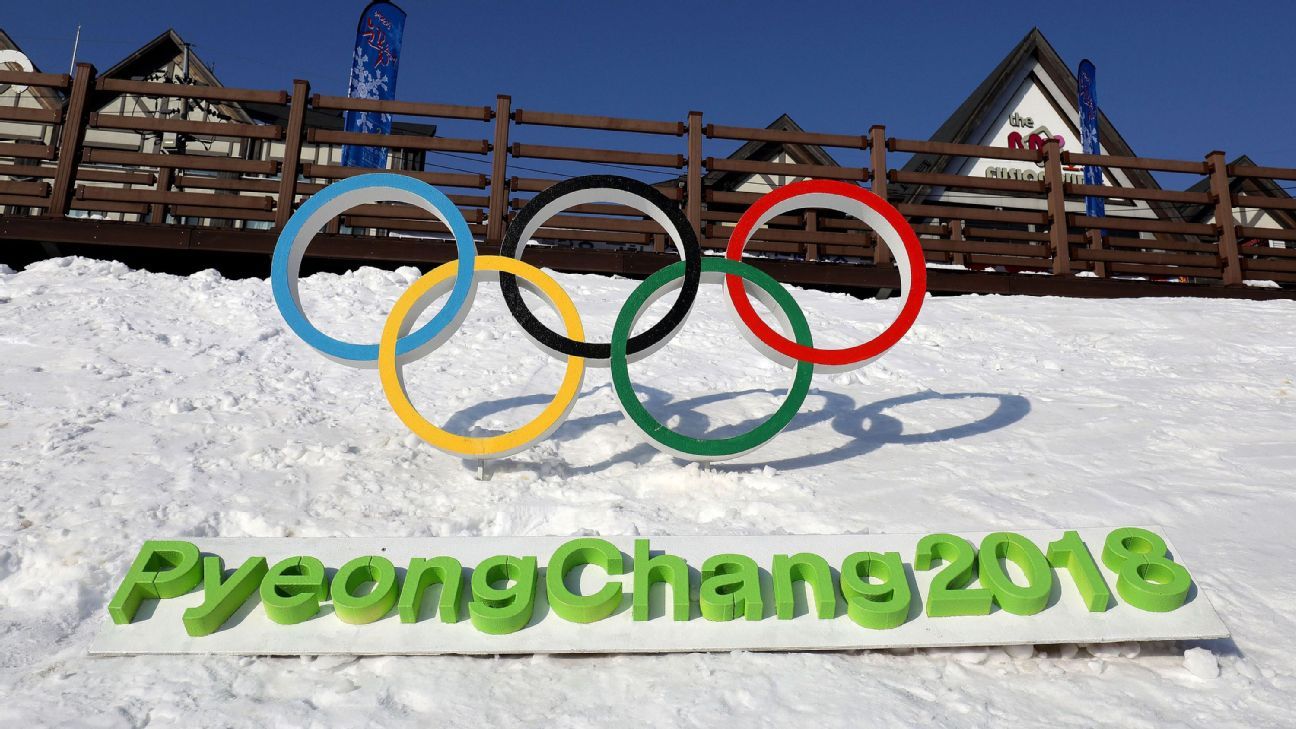 Koreas to form their first joint Olympic team
The Koreas have agreed to form their first joint Olympic team while having their athletes march together during the opening ceremony of the next month's Winter Olympics in PyeongChang.


Pierce: Guilt behind Celtics' try at sharing night
Paul Pierce will be the lone former Celtic honored when his jersey is retired on Feb. 11, and he says the only reason Isaiah Thomas nearly got a tribute of his own on that night is due to the franchise's guilt over trading Thomas to Cleveland.


Donovan's rock star welcome at León
"I know what I'm like and I'm not going to come here and not be successful." Landon Donovan showed he was serious about returning to soccer with Leon.


Regrading every NHL team's offseason
We weren't sure what to make of Tampa Bay's summer moves during the preseason. Now? It looks like another brilliant set of transactions by GM Steve Yzerman, Julien BriseBois & Co. Here's how every team's offseason acquisitions look now.


Should there be a 'good guy' exception for NHL suspensions?
After Ducks center Andrew Cogliano was suspended, snapping his streak of 830 consecutive games played, former NHL tough guy Tie Domi tweeted that the league should have considered Cogliano's streak -- and respect among his peers -- in meting out justice.


College basketball's dream matchups
The 50th anniversary of the "Game of the Century" got us daydreaming about fantasy matchups. Back then, it was Lew Alcindor vs. Elvin Hayes. Imagine Ayton vs. Bagley, Young vs. Sexton and more.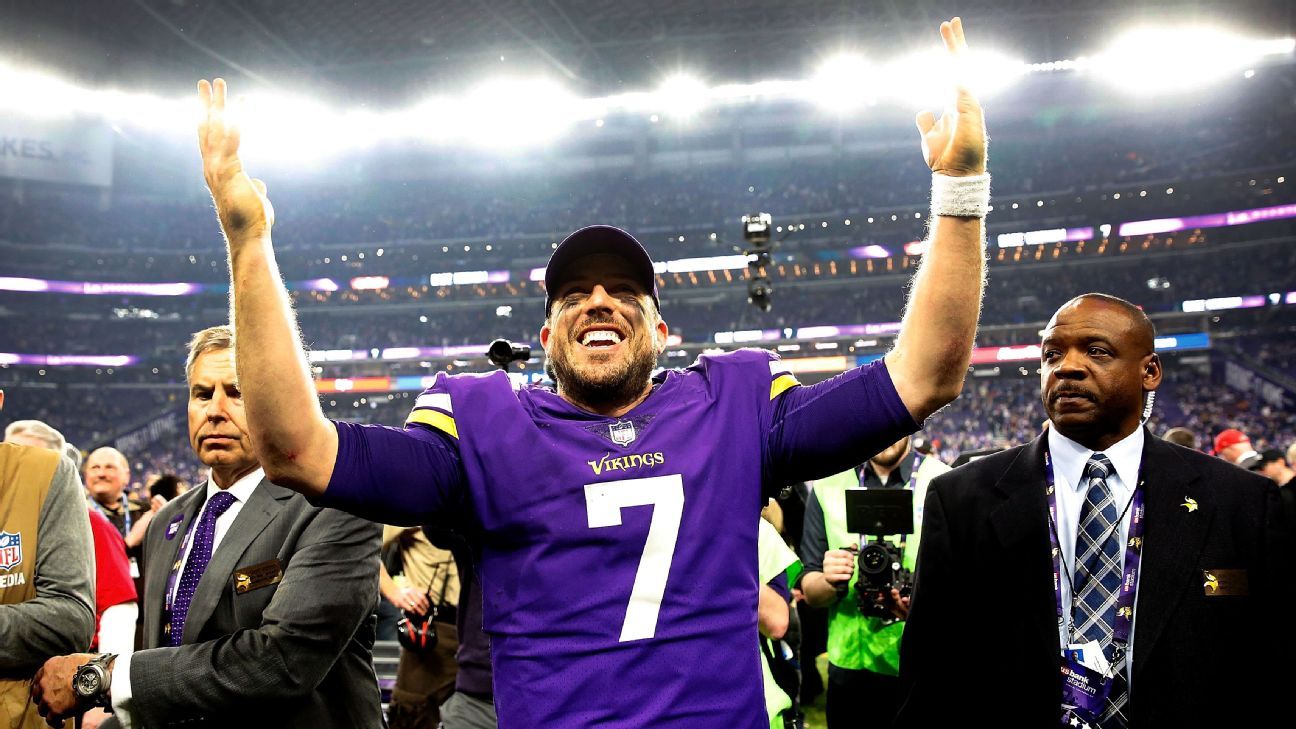 The best and worst NFL free-agent signings of 2017
The Vikings signed a backup quarterback in an under-the-radar deal last March. Now that QB has them one game from the Super Bowl. Here are the deals that exceeded, met or fell short of expectations -- good and bad.


D'Antoni accuses Griffin of intentional contact
Rockets coach Mike D'Antoni said Clippers forward Blake Griffin intentionally made contact with him Monday night before a heated confrontation that led to double technical fouls with 3½ minutes to play.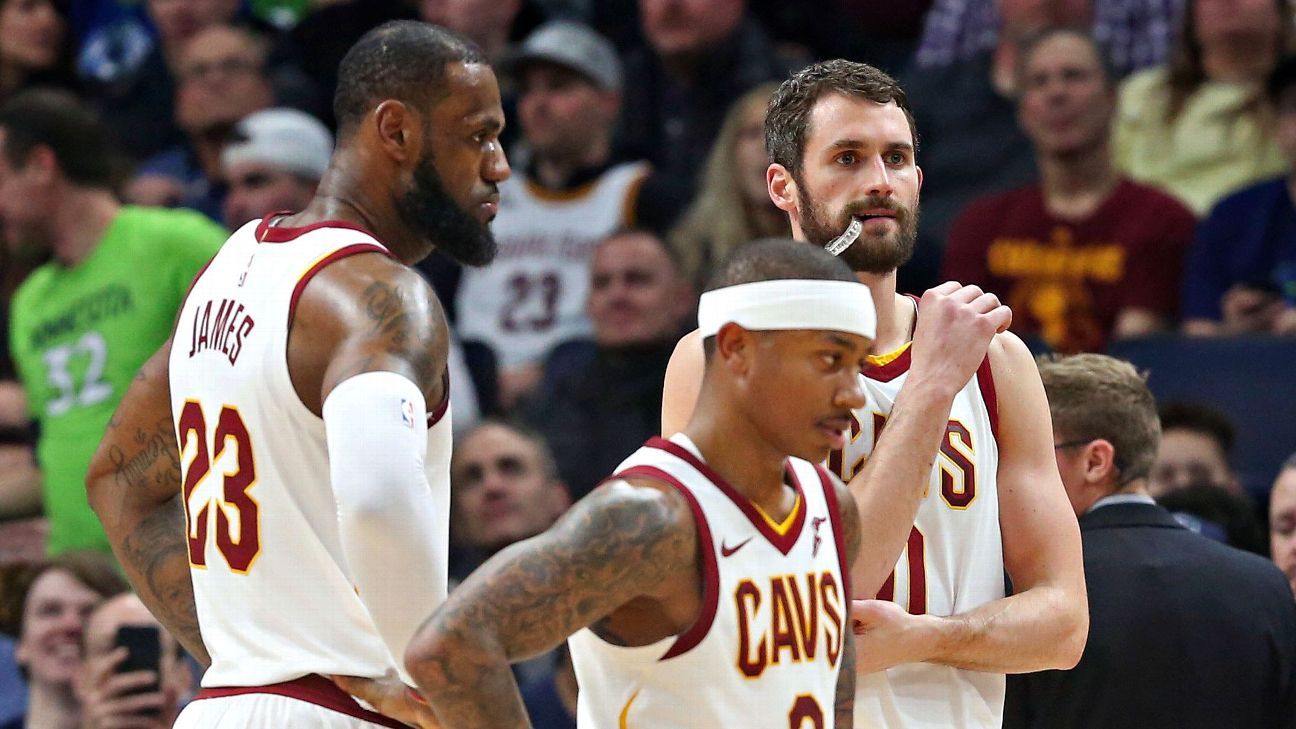 Sources: Growing discontent among Cavs
Multiple Cavaliers players acknowledged growing discontent and a strong sense of concern that unlike past seasons, this year's team does not have enough to fix its problems.