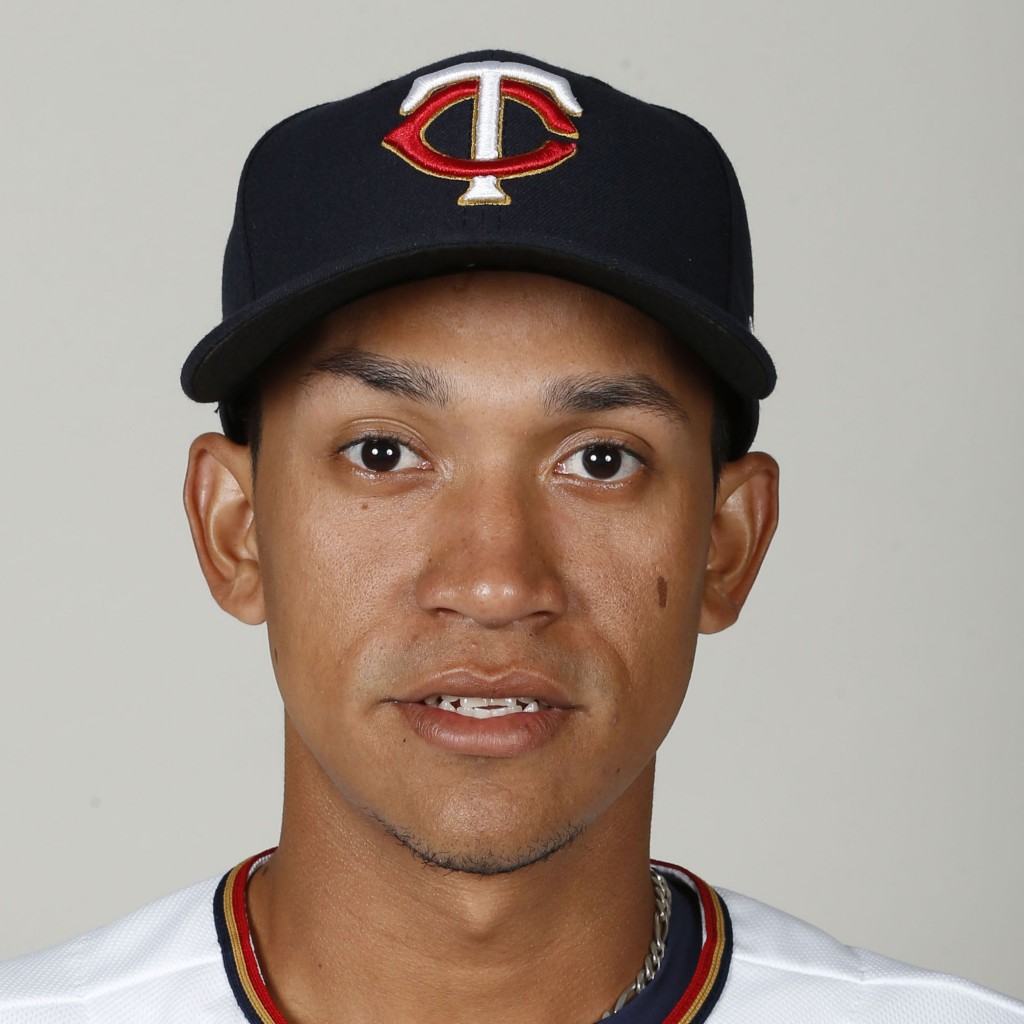 The Giants have acquired infielder Engelb Vielma from the Pirates, John Dreker of Pirates Prospects reports on Twitter. Rob Biertempfel of the Pittsburgh Tribune-Review first tweeted that Vielma was on the move; he had been designated for assignment recently. This'll be Vielma's second stop in San Francisco — on paper, at least. He is one of…


Why Chipper is a no-doubt HOF selection
Chipper Jones grew up and progressed through his distinguished Major League career aspiring to be like his father's childhood idol, Mickey Mantle. During his successful journey, the Braves legend earned the opportunity to forever be included within discussions that solely focus on Cooperstown's most revered immortal residents.


Prospects Tatis Jr., Urias among Padres' NRIs
Padres general manager A.J. Preller has never been one to shy away from challenging his best prospects. He made that much clear once again on Thursday, when the club announced its non-roster invites to Major League Spring Training.


Unity, study hot topics at Reds' pitching summit
The Reds are calling this week's workouts a "pitching summit." While the term sounds like meeting of pitchers of different disciplines seeking to make peace and levy sanctions on rogue knuckleballers, manager Bryan Price's vision is team building and unity.


DeShields prepared to do what it takes
There was a brief flurry of rumors earlier this month the Rangers might be increasing the efforts to sign free agent center fielder Lorenzo Cain. It appears there was nothing to the rumors, but it is accurate to say the Rangers would be open to upgrading defensively in center. Delino DeShields has heard the rumors.


Reid Ryan shares WS trophy with hometown
The emotions still pour out of Astros president Reid Ryan. That's what winning a World Series championship will do. That's what returning to the small town where you grew up and sharing the Commissioner's Trophy with those who watched you grow up will do.


Dipoto talks tough calls, projections on podcast
Speaking on his latest Wheelhouse Podcast released Wednesday, Mariners general manager Jerry Dipoto said personal connections must be set aside at times to make pragmatic decisions for the betterment of the club, and he cited the example of trading reliever Emilio Pagan this winter to acquire A's first baseman Ryon Healy.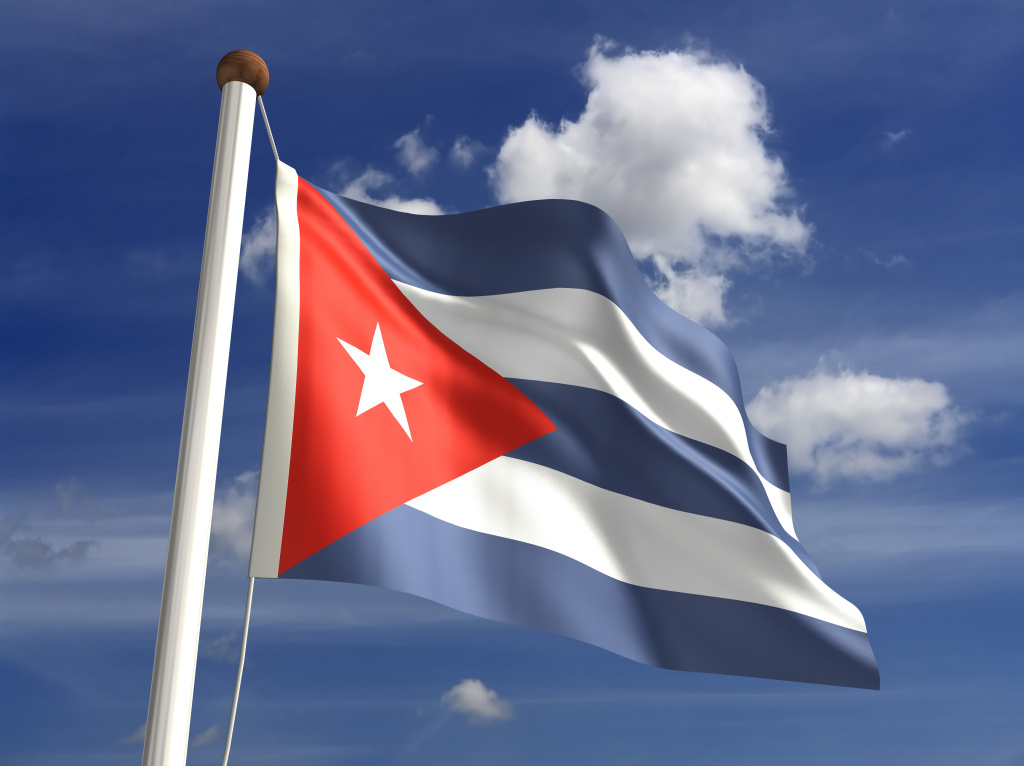 Latest On Julio Pablo Martinez
The market for top Cuban free agent Julio Pablo Martinez has begun to take shape, according to Ben Badler of Baseball America. Martinez has yet to receive signing clearance, but Badler notes it's anticipated he will be officially named a free agent before the conclusion of the current July 2nd period. If Martinez does indeed become eligible…


Mets sign A-Gon to one-year deal
The Mets may still consider Dominic Smith their first baseman of the future, but he is no longer their first baseman of the present.


After strong rookie year, Benintendi eyes more
Red Sox left fielder Andrew Benintendi turned heads at Thursday's Boston Baseball Writers Dinner with strikingly shorter hair. Benintendi also plans on making something else a lot shorter in 2018 -- his slumps.


Pitch Clock Likely For 2018 Despite Ongoing Disagreement Between MLB, MLBPA
Pace of play has been one of the chief initiatives for MLB commissioner Rob Manfred since he succeeded Bud Selig, with a pitch clock among the potential rules changes most frequently discussed in recent months. Today, both Ken Rosenthal of The Athletic (subscription required/recommended) and Jerry Crasnick of ESPN.com are reporting that the Major League Baseball…


JBJ lauded for defense, seeks more SBs in '18
It would have been awkward if Jackie Bradley Jr. had come to Thursday's Boston Baseball Writers Dinner to collect his award for defensive excellence as a member of another team. But rumors proved to be just rumors, and Bradley seems just about certain to stay put with the Red Sox in 2018 and beyond.


Kaat returns to Twins as special assistant
The Twins continue to add former greats to their front office, as Jim Kaat was hired as a special assistant to the organization on Thursday, a day after Justin Morneau joined as a special assistant to baseball operations.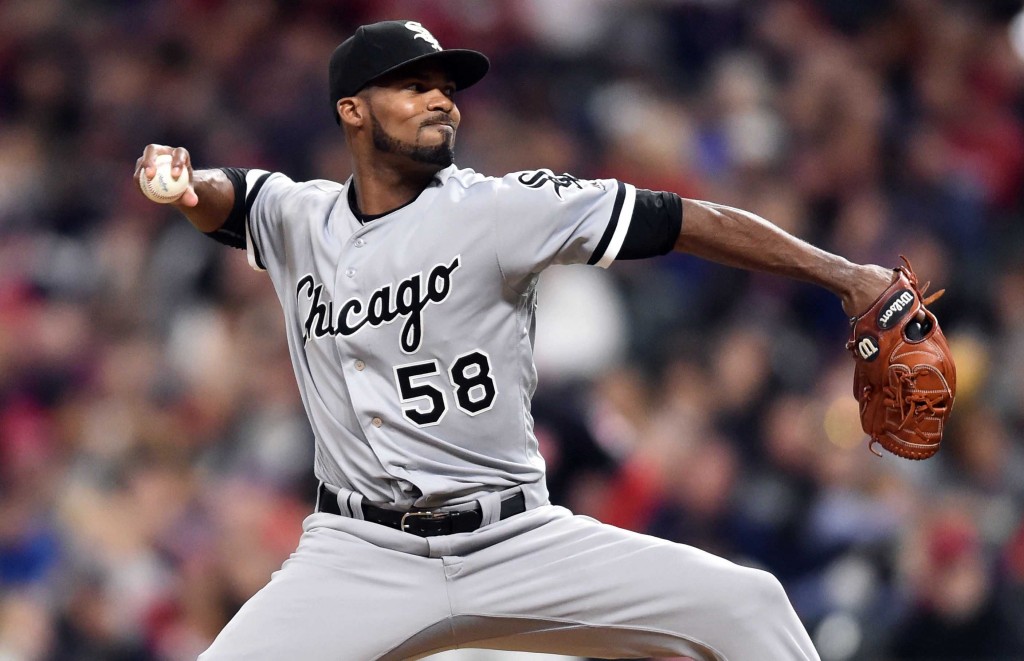 Blue Jays, Al Alburquerque Agree To Minor League Deal
The Blue Jays are in agreement with veteran right-hander Al Alburquerque on a minor league contract with an invite to Major League Spring Training, reports Shi Davidi of Sportsnet (Twitter link). Alburquerque is represented by the MVP Sports Group. The 31-year-old Alburquerque was a fixture in the Tigers' bullpen from 2011-15, appearing in a total…


Mariners female scout Hopkins blazing trail
Amanda Hopkins, the daughter of special assistant to the general manager with the Pirates and former longtime scout, has been making a name for herself as a full-time scout for the Mariners.


Lynn drawing interest from at least 4 teams
There may not be a more consistent pitcher in baseball, when healthy, than Lance Lynn. So what is the market for the 30-year-old free agent, who proved to be his durable self after returning from Tommy John surgery in 2017?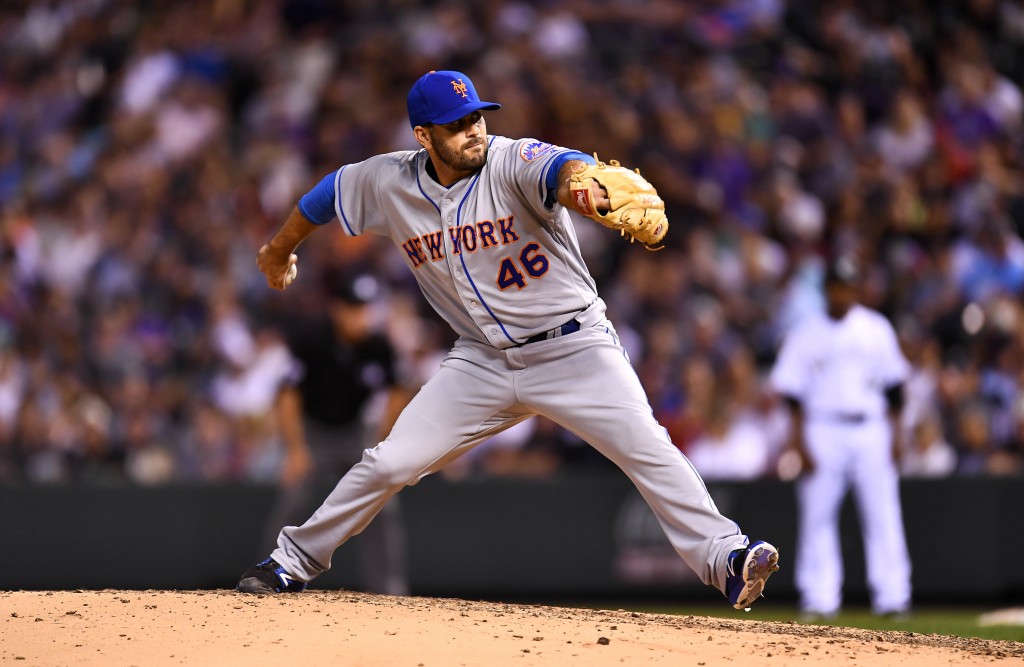 Mets Designate Chasen Bradford For Assignment
The Mets announced on Thursday that they've designated right-hander Chasen Bradford for assignment in order to clear a spot on the roster for first baseman Adrian Gonzalez, whose one-year deal with the team has now been formally announced. Bradford, 28, made his big league debut with the Mets this past season and racked up a…


Big Hot Stove move or not, Cora confident
While Red Sox fans remain fixated on the slower-than-usual Hot Stove in hopes that it will eventually result in a slugger like J.D. Martinez packing his bats for Fenway, new manager Alex Cora is all in on his current roster.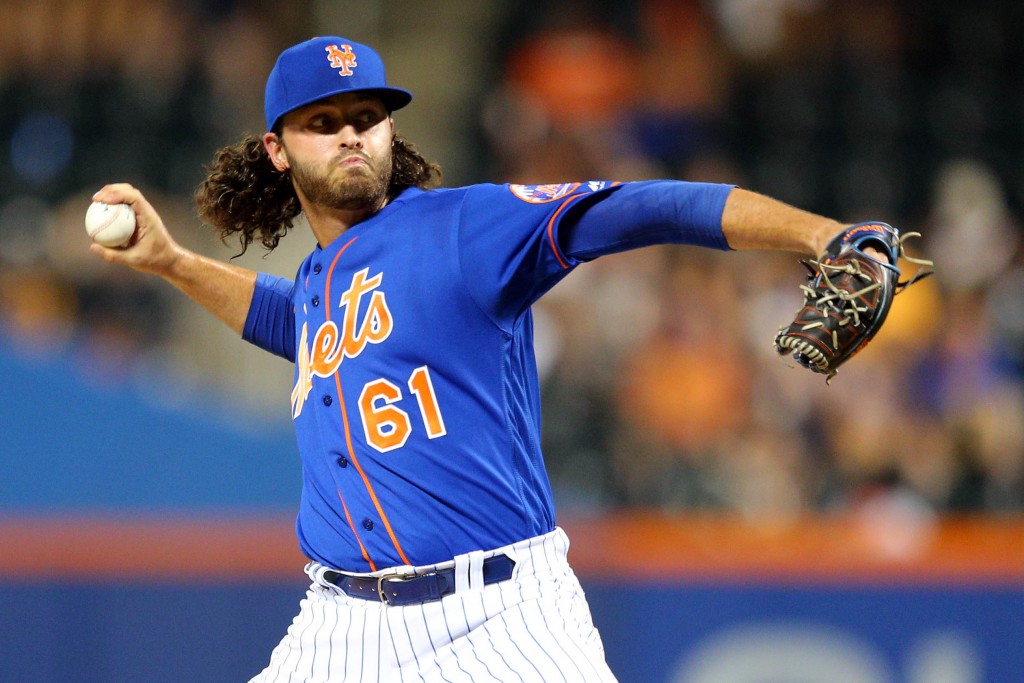 Mets Designate Kevin McGowan For Assignment
The Mets have designated right-hander Kevin McGowan for assignment as one of the two necessary 40-man roster moves to create space for the signings of Jay Bruce and Adrian Gonzalez, tweets Anthony DiComo of MLB.com. The move has yet to be formally announced by the team, though it's listed on the Transactions page at MLB.com.…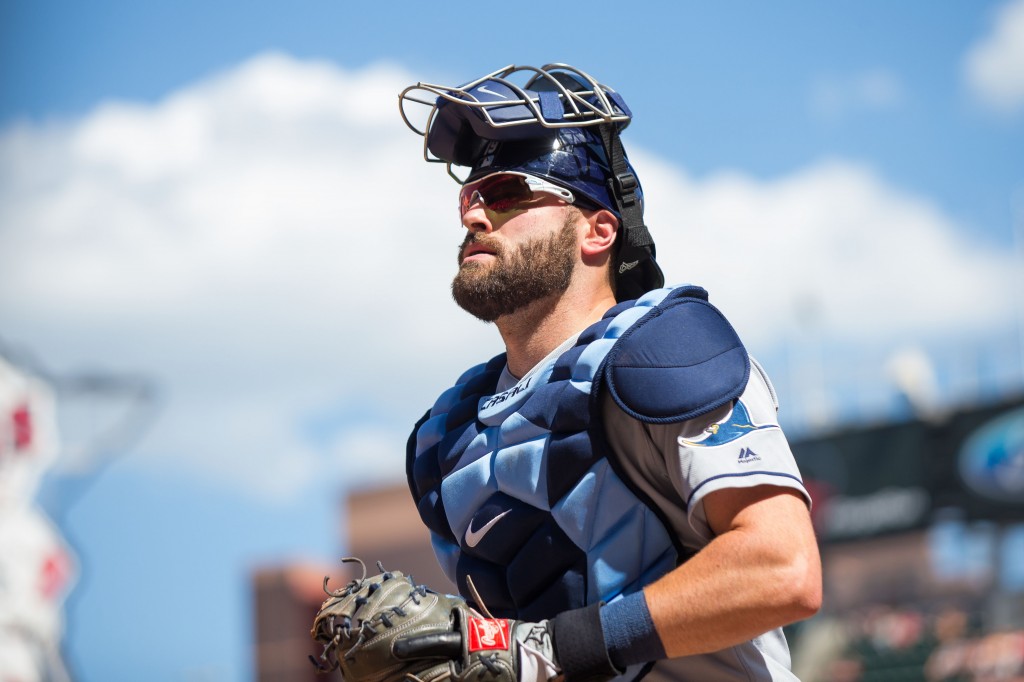 The Rangers have announced the signing of catcher Curt Casali to a minors deal with an invitation to participate in MLB Spring Training. He had recently been released by the Angels after previously signing with that organization earlier in the winter. Texas also announced that it will bring back outfielder Jose Cardona and righty Tayler…


Sabathia: Yanks back to status of 'hated team'
The Yankees enjoyed much more goodwill than normal last season thanks to their success with young talent like Aaron Judge, Gary Sanchez and Luis Severino, but they aren't expecting the same in 2018.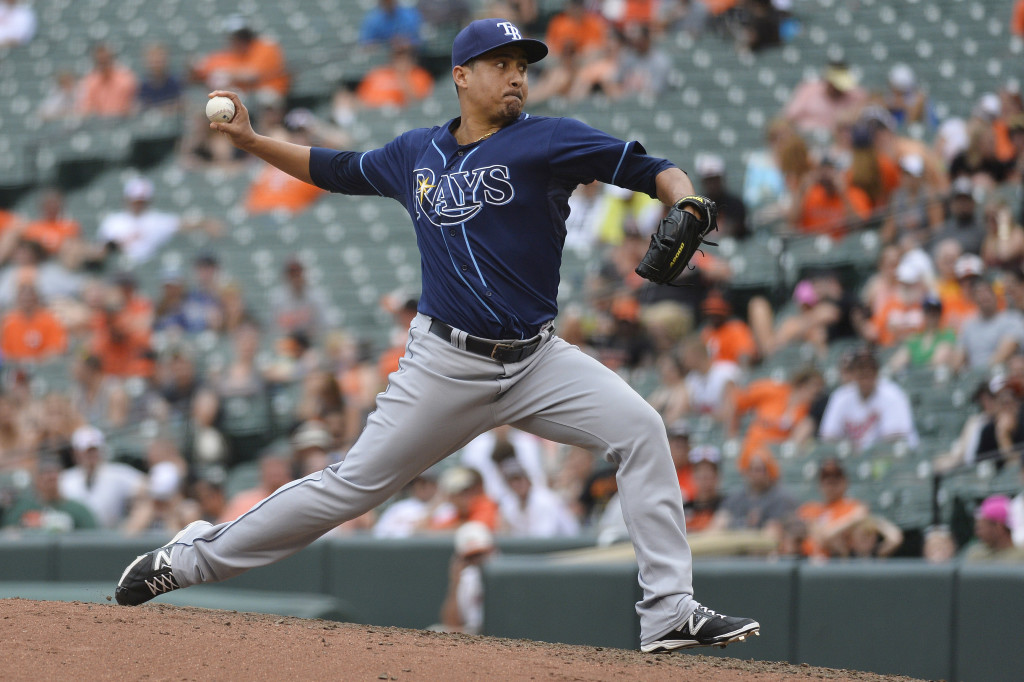 Brewers Agree To Minor League Deal With Ernesto Frieri
The Brewers have agreed to terms on a minor league contract with veteran righty Ernesto Frieri, reports MLB.com's Mark Feinsand (on Twitter). The former Angels closer will be invited to Major League Spring Training and vie for a spot in the bullpen. Frieri, 32, did not pitch in the Majors or minors in 2016, but…


15 prospects to watch closely in 2018
At some point this season, the Washington Nationals are going to pencil center fielder Victor Robles in their lineup and leave him there. This will be an important moment for the franchise, because Robles could be one of those special players that comes once a generation or so.


Trammell, Morris laud scouts' efforts
When Alan Trammell and Jack Morris are inducted into the National Baseball Hall of Fame in Cooperstown, N.Y., on July 29, they will not only represent themselves and the organizations for which they played, but also the scouts who signed them.


Gallo: Harper 'as focused as I've ever seen him'
Rangers infielder Joey Gallo has been working out with Nationals outfielder Bryce Harper regularly for the past three or four years in their hometown of Las Vegas, Nev. They played travel ball together and grew up together along with Cubs third baseman Kris Bryant.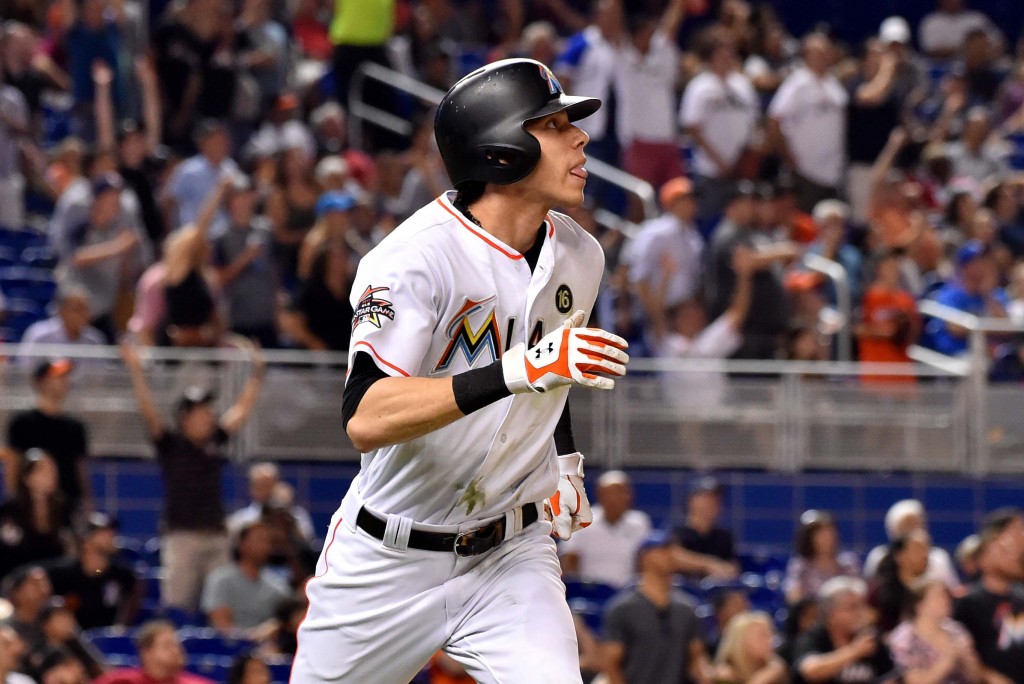 NL East Notes: Yelich, Mets, Arrieta, Rizzo
Despite Christian Yelich's unhappiness with the Marlins' direction and the recent comments from his agent to ESPN's Jerry Crasnick indicating that the relationship between team and player is "irretrievably broken," the Marlins maintain an understandably high asking price on the 26-year-old. MLB Network's Peter Gammons uses the Braves as an example of that lofty asking…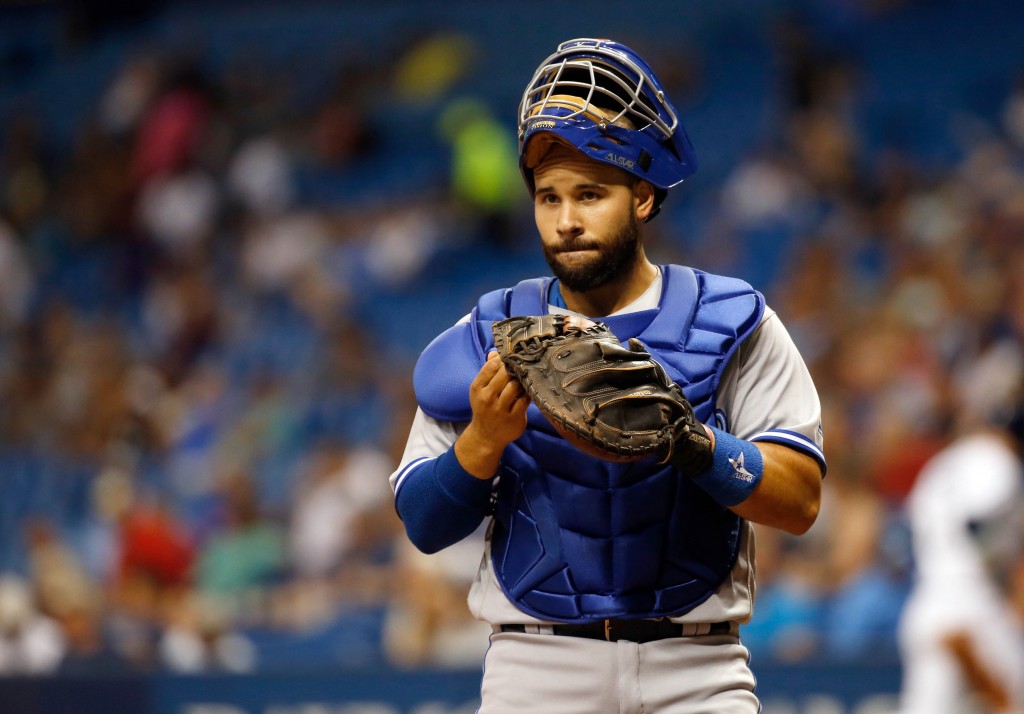 Minor MLB Transactions: 1/18/18
Here are the day's minor moves from around the league… The Padres announced a slew of non-roster invitees, including right-hander Michael Mariot and catcher Raffy Lopez, each of whom has prior Major League experience. Mariot, 29, last saw time in the Majors back in 2016 when he tossed 21 2/3 innings for the Phillies. He's…


Why is Martinez's big bat still out there?
In a season marked by a surge in home runs, nobody other than Giancarlo Stanton and Aaron Judge hit more of them than J.D. Martinez. Martinez was as big a difference-maker as any player acquired last summer -- so why does there seem to be such a small market for his services this offseason?


Source: Blue Jays sign reliever Alburquerque
The Blue Jays reportedly added more depth to their bullpen on Thursday by signing veteran right-hander Al Alburquerque to a Minor League deal with an invitation to Spring Training.


CarGo confident free-agent limbo won't last
Carlos Gonzalez is caught in free-agent limbo. And he's not the least bit concerned. Gonzalez is a realist. He knows he is coming off the least productive of the seven seasons in which he has played in 100 or more games. He understands there is a log jam created by a lack of activity in the signing of the top-tier free agents.


At plate, Sheffield struck fear in foes
Gary Sheffield is almost certainly not going to get elected by the Baseball Writers' Association of America. But if there was a scary hitter Hall of Fame, the slugger would be a first-ballot selection.


Source: Frieri gets Minors pact from Brewers
The Brewers added potential bullpen depth Thursday, inking veteran reliever Ernesto Frieri to a Minor League deal with an invite to Spring Training, a source told MLB.com's Mark Feinsand. The club has not confirmed the report.


Lupica: Spring Training beginning to stir
The first public workouts for the Astros and Nationals are still a month away, but their shared Spring Training home looked ready enough for a game on Wednesday morning, even with the smell of paint all around and work still being done on the windows for the team store and on the observation decks.


Mejia leads list of Top 10 catching prospects
MLB Pipeline's 2018 Top 10 Catching Prospects list looks a lot like our 2017 edition. Francisco Mejia (Indians) and Carson Kelly (Cardinals) once again occupy the top two spots, though they've flip-flopped from a year ago, and the top five catchers entering 2017 repeat on this year's Top 10.


Bucs, Rivero complete 4-year contract
Andrew McCutchen and Gerrit Cole are gone, but Felipe Rivero should be sticking around a while. The Pirates and Rivero completed a four-year deal with club options for 2022-23, with the club announcing the signing on Thursday.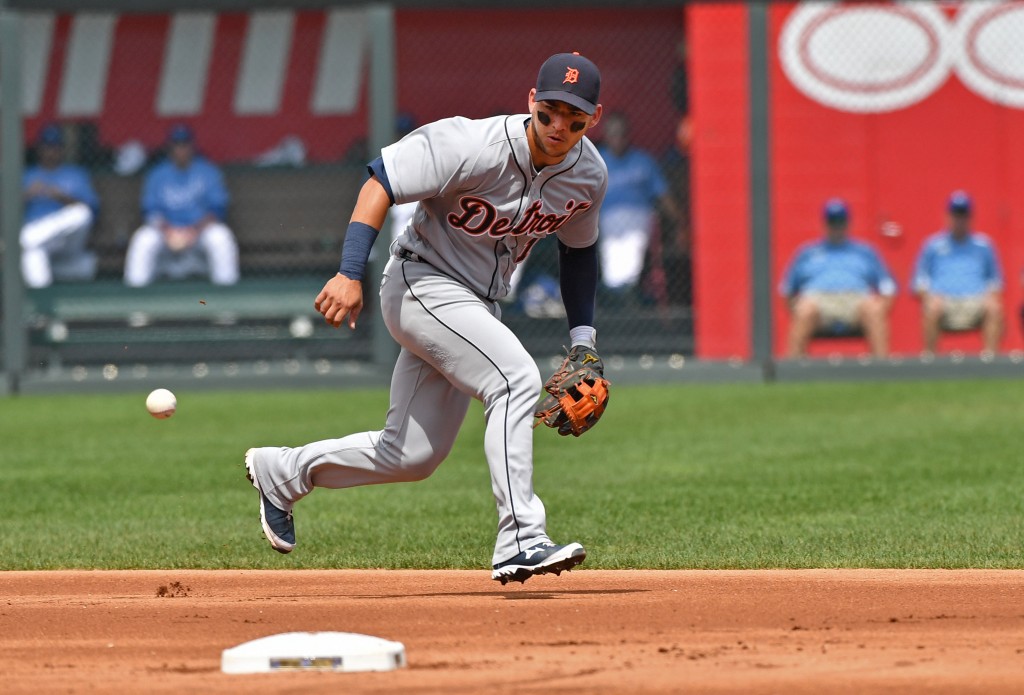 Tigers, Jose Iglesias Avoid Arbitration
The Tigers announced that they've agreed to a one-year deal with shortstop Jose Iglesias for the 2018 season, thus avoiding arbitration. Terms of the deal weren't disclosed, though Anthony Fenech of the Detroit Free Press reports that Iglesias will earn $6.275MM on the deal (Twitter link). That rather handily tops the $5.6MM projected arbitration salary…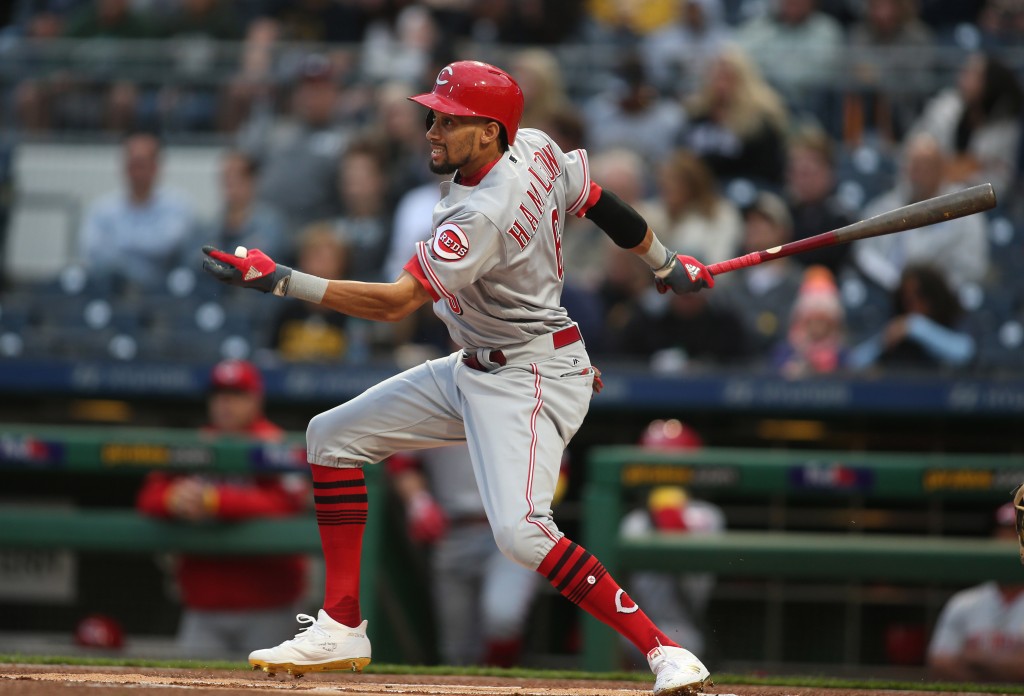 NL Central Rumors: Hamilton, Holland, Grichuk, Pirates
While Billy Hamilton's name has been oft-mentioned in trade rumblings this offseason, a deal involving the Reds' fleet-footed center fielder may not be all that likely, writes Zach Buchanan of the Cincinnati Enquirer. San Francisco's acquisition of Andrew McCutchen doesn't have much of an impact on the Giants' chances of swinging a deal for Hamilton…


First workout dates announced for all 30 clubs
Major League Baseball on Wednesday announced each club's official first workout dates as well as photo days for Spring Training presented by Camping World, interrupting all of this #snowday drivel with a warm blast of Cactus League and Grapefruit League anticipation.


The 2017-18 Offseason: Trend or Anomaly?
In his latest column, Jeff Passan of Yahoo Sports takes a lengthy, thought-provoking look at what has been a downright glacial free-agent market unlike any seen in MLB history. To date, no free agent has agreed to a contract guaranteeing more than three guaranteed seasons, and the vast majority of top-tier free agents remain unsigned with roughly…


Callaway connection 'a big deal' for Bruce
Early in the offseason, long before Jay Bruce fit together the puzzle pieces of his free agency, he spoke on the phone with Mickey Callaway. Recently hired as the Mets' manager, Callaway had come to know Bruce during the outfielder's brief tenure in Cleveland late last season. He outlined to Bruce his ideas and expectations for his new role.


Chavis gives Red Sox a big bat in pipeline
For all the talk about the Red Sox trying to find another power hitter via free agency or a trade, it should be noted that another slugger could be making his way through the pipeline with a possible arrival at Fenway Park at some point in 2018.


Cards consider moving Carp out of top spot
Without putting anything in ink for 2018, manager Mike Matheny hinted this week that the Cardinals are leaning toward a lineup configuration that does not feature Matt Carpenter up top.


Yankees' bullpen could be best of all time
The 2017 Yankees bullpen was one of the best in baseball, but they reached that level with only partial seasons from Chad Green, David Robertson, and Tommy Kahnle. With that trio on board from the start, how great could the 2018 version be?


Ziegler says he won't ask Marlins to trade him
Brad Ziegler signed a two-year, $16 million contract with the Marlins last offseason, and the veteran right-hander has every intention to stick with the club until he is told otherwise.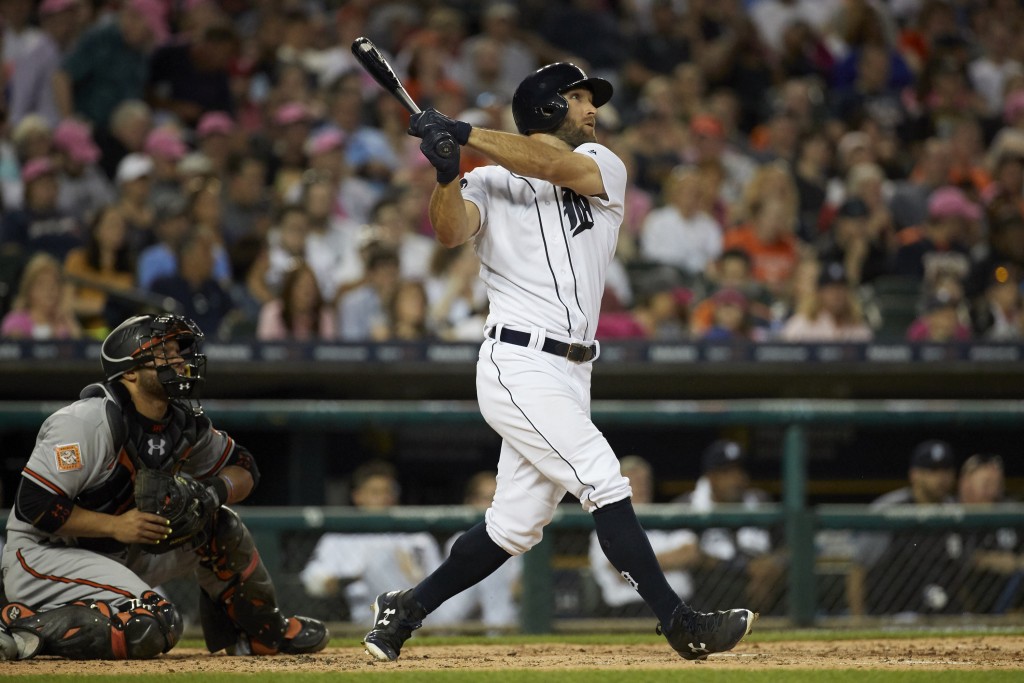 Royals Agree To Minor League Deal With Tyler Collins
The Royals and outfielder Tyler Collins are in agreement on a minor league pact, tweets SB Nation's Chris Cotillo. He's represented by the Beverly Hills Sports Council. Collins, 28 in June, is no stranger to the AL Central after spending parts of the past four seasons with the Tigers. The former sixth-round pick (2011) at…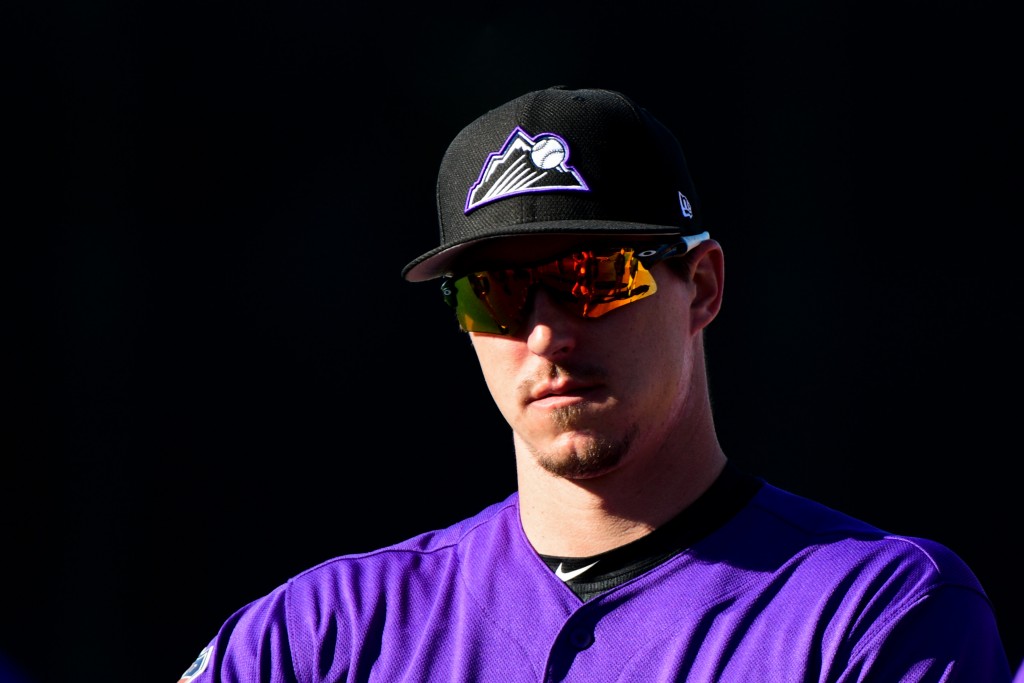 The Braves announced that they've acquired right-hander Shane Carle from the Pirates in exchange for a player to be named later or cash considerations. Pittsburgh had designated the 26-year-old Carle for assignment over the weekend in order to clear space on the roster for the players acquired from Houston in the Gerrit Cole trade. Carle made…


Mayors tour Marlins Park, discuss HR sculpture
The Marlins had a couple of distinguished guests tour their ballpark on Tuesday. Miami-Dade County Mayor Carlos A. Gimenez and City of Miami Mayor Francis Suarez each made separate visits, and according to the team, they discussed a variety of topics.


Huntington lauds Bucs' 'good core base'
Pirates management has been bombarded with questions about the past, present and future of the franchise as the club moves forward after dealing Andrew McCutchen and Gerrit Cole, their best player and best pitcher.


Moreno: Pujols ready to make room for Ohtani
Spring Training is less than a month away, and it's safe to say that a healthy share of the baseball world will descend upon Tempe Diablo Stadium on Feb. 14 for the unveiling of Shohei Ohtani, a two-way player from Japan who is preparing for his highly anticipated Major League debut in 2018.


Download Our Free Trade Rumors App
Looking for the best possible MLBTR experience on your mobile device?  Check out our free Trade Rumors app, available for iOS and Android!  Nine of the top ten free agents somehow remain unsigned with less than a month to go until pitchers and catchers report, so there's a flurry of hot stove action yet to come. …


Bellinger bulks up for sophomore season
Opponents will see even more of Cody Bellinger in 2018. The unanimous National League Rookie of the Year, Bellinger has added 15 pounds during the offseason with a stepped-up conditioning and nutrition program.


Mets expect Conforto to return around May 1
Although the Mets spoke briefly with Jay Bruce about playing some first base this season, it appears their need for him will be greatest in the outfield. The Mets do not expect Michael Conforto to return until around May 1, general manager Sandy Alderson said Wednesday, placing the most concrete timetable yet on the outfielder's return from left shoulder surgery.


Duensing reportedly re-signs with Cubs
The Cubs and left-handed reliever Brian Duensing are reuniting after the two sides agreed to a two-year deal on Wednesday, sources told MLB Network insider Jon Heyman.


Cole eager to learn, contribute with Astros
The reigning World Series champions introduced their newest addition Wednesday, as longtime Pirates ace Gerrit Cole donned an Astros uniform for the first time in an introductory press conference.


Marlins' Ziegler says he won't request trade
Brad Ziegler signed a two-year, $16 million contract with the Marlins last offseason, and the veteran right-hander has every intention to stick with the club until he is told otherwise.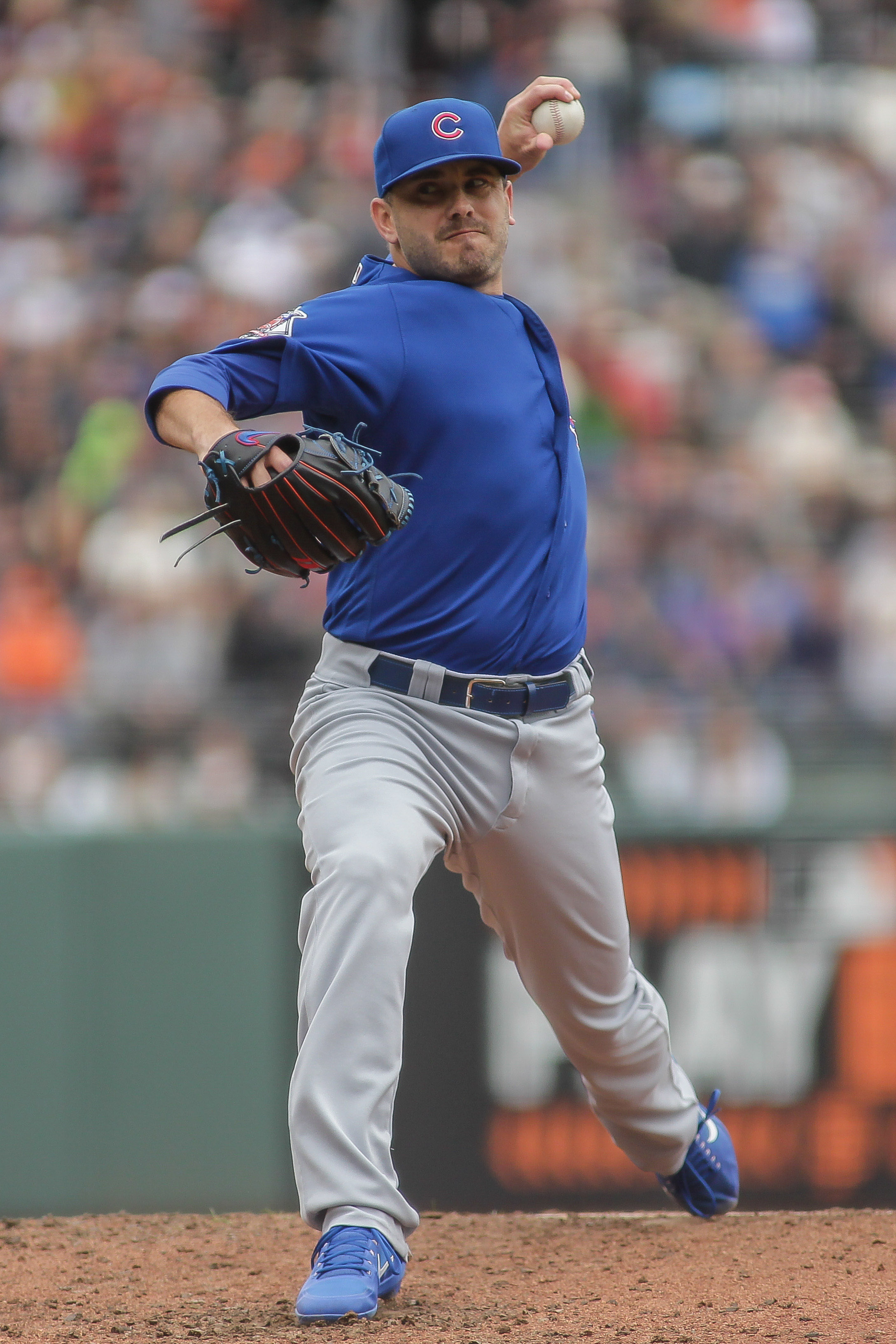 Cubs To Re-Sign Brian Duensing
The Cubs have agreed to a two-year deal to bring back lefty Brian Duensing, according to Jon Heyman of Fan Rag (via Twitter). If finalized, it'll guarantee the southpaw $7MM, per the report. Duensing is a client of the Legacy Agency. Duensing, who'll turn 35 years of age before the start of the 2018 season, was…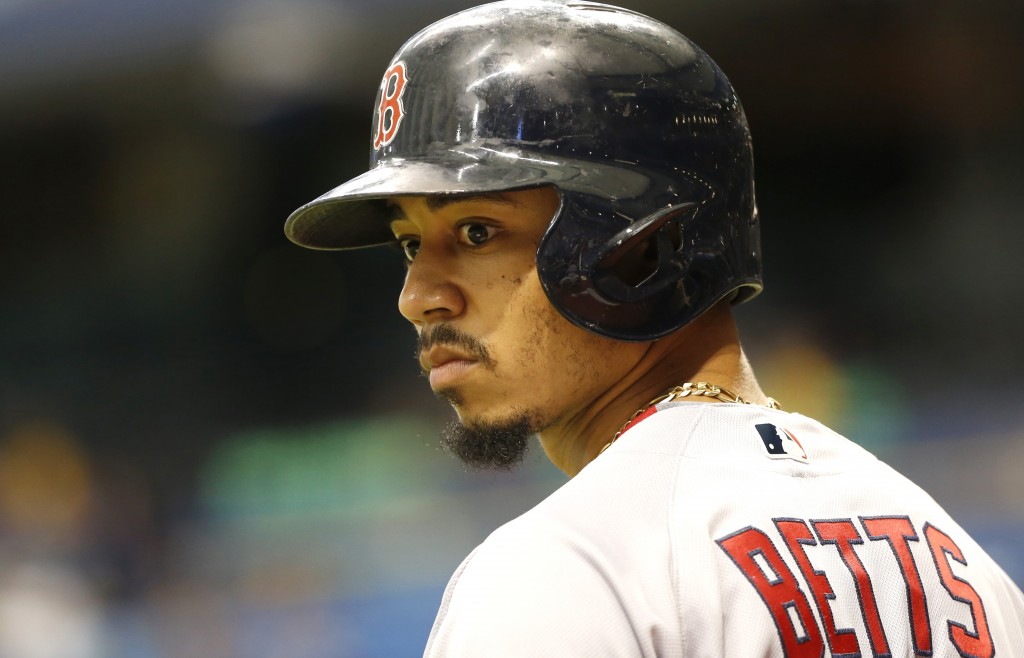 AL Notes: Rangers, Ramirez, Betts, Orioles
Rangers GM Jon Daniels cast doubt on the idea of the team making any marquee additions in comments yesterday to the media, including MLB.com's TR Sullivan. Daniels called it "unlikely" that the club would end up with a top starter, though he said he also wouldn't "close the door" on a market that includes former…


Estrada reveals root of midseason slide
The contrast within Marco Estrada's 2017 season was striking. Estrada maintained a 3.15 ERA through April and May - the sort of performance the Blue Jays expected from a reliable starter who earned his first All-Star selection the year before. Then Estrada's season went awry, as trade speculation swirled around the disappointing Jays.


Proud of career, Yadi responds to Contreras
Cardinals catcher Yadier Molina appears to be taking exception to recent comments from Cubs catcher Willson Contreras about how he plans to be a better backstop than perennial All-Stars Molina and Buster Posey.


Batting Bryant leadoff makes sense for Cubs
Cubs manager Joe Maddon carries a reputation for outside-the-box thinking, and it shows up in his lineup construction. Maddon started 11 different players in the top spot in 2017. Not included among them was Kris Bryant -- but it's possible that could change in 2018.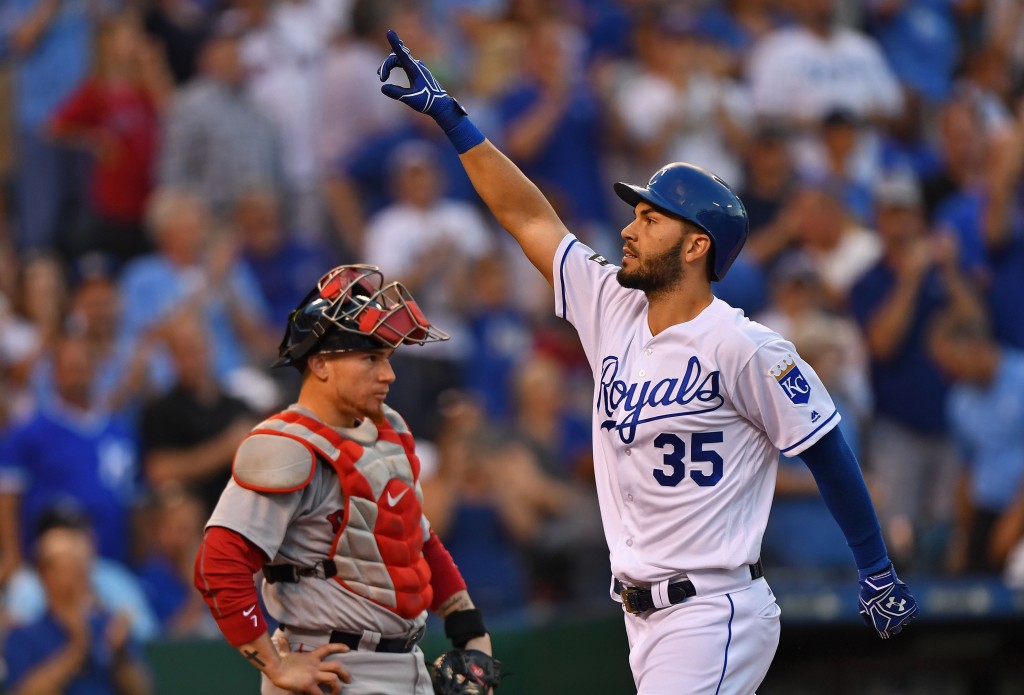 Padres' Chairman On Hosmer, Team Direction, Mitchell, Galvis
The Padres' pursuit of Eric Hosmer has been one of the more surprising storylines of the 2017-18 offseason, and executive chairman Ron Fowler directly acknowledged his team's pursuit of the longtime Royals star in an interview on the Mighty 1090 Morning Show in San Diego (link with full audio of the interview). "We've had a…


Tale of the tape: Darvish vs. Arrieta
Though there are a lot of free-agent starters out there, Yu Darvish and Jake Arrieta represent the class of the free-agent class, and something could come to fruition soon with teams that are open to the idea of springing for a front-line-type starter.


Hoffman, Wagner HOF valuation a challenge
Though I have spent countless hours studying the Hall of Fame -- the players in it, the trends, great choices, odd choices, philosophies behind the vote -- I still have absolutely no idea what to do with relief pitchers. No idea.


Padres' Gore atop list of 10 best LHP prospects
Sitting atop this year's LHP list is 19-year-old MacKenzie Gore, who turned in a stellar professional debut after the Padres drafted him third overall. He's one of four southpaws ages 20 or younger in a group that also features three newcomers as well as a pair of Braves big leaguers.


Dombrowski: Despite slow market, goal same
Red Sox president of baseball operations Dave Dombrowski, who has been running front offices for nearly 30 years, said Tuesday in an interview with MLB Network Radio that he has "never seen a market go this slow, really."


How many future HOFers will play in 2018?
How many future Hall of Famers will take the field in 2018? It's impossible to know for sure, but it's easy to take a look at the current crop of studs and make an educated guess.


Mets finalize 3-year deal with Bruce
The Mets announced Tuesday night they signed free agent Jay Bruce to a three-year deal, which is worth $39 million, a source told MLB.com's Mark Feinsand last week.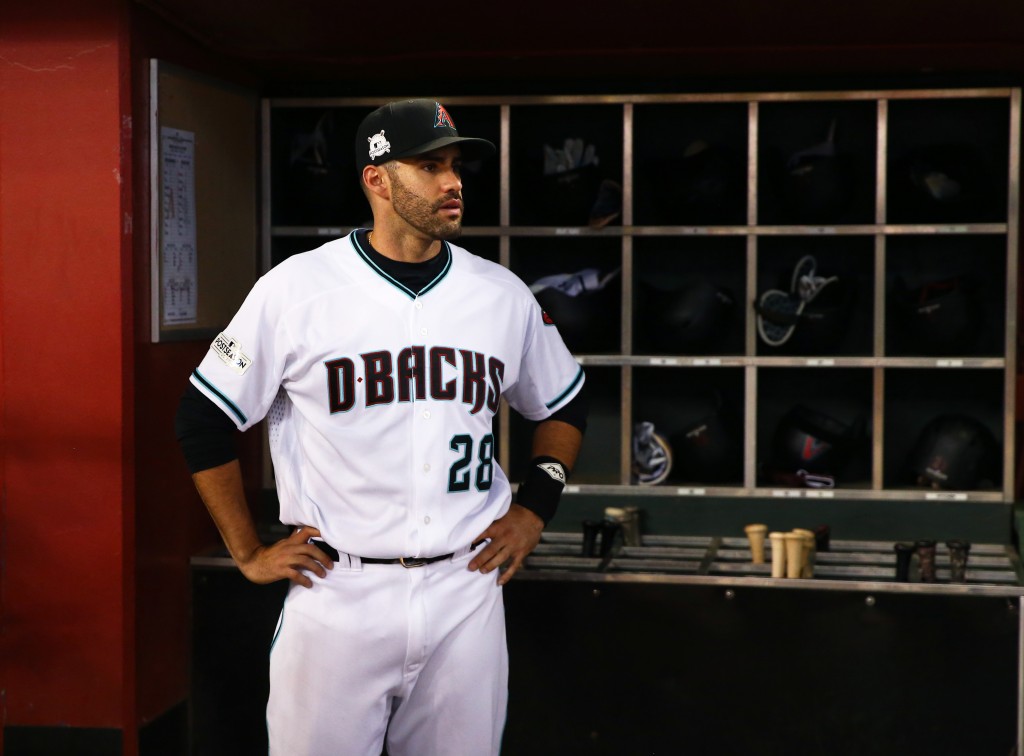 Red Sox' Offer To J.D. Martinez Reportedly "In Range" Of $100MM
It has long been known that the Red Sox have dangled a five-year offer to free agent slugger J.D. Martinez. The value, though, hasn't every fully been clear. Per ESPN.com's Buster Olney, via Twitter, Boston has offered the Scott Boras client something "in the range of" $100MM over a five-year term. As we covered recently,…


Morneau retires, starts new chapter with Twins
For former Twins star Justin Morneau, Wednesday marked both the end of his playing career and the beginning of a new chapter as a special assistant to baseball operations for Minnesota.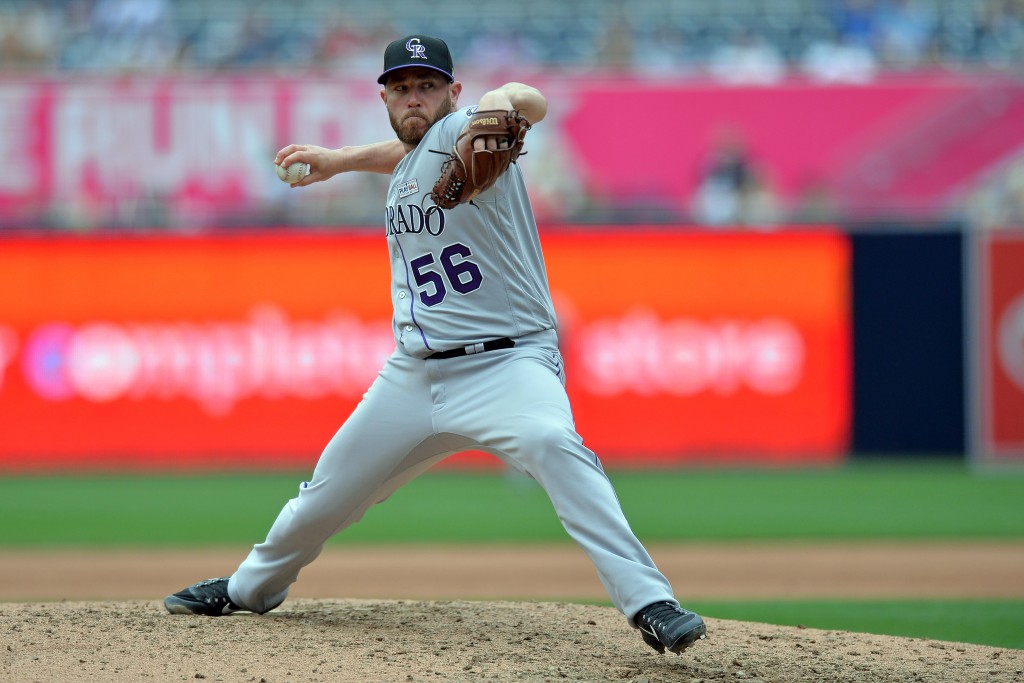 Free Agent Profile: Greg Holland
After missing all of the 2016 season while recovering from Tommy John surgery, right-hander Greg Holland enjoyed somewhat of a bounceback 2017 while closing for the Rockies. After a 41-save campaign, he turned down both a player option and a qualifying offer in search of a more lucrative, multi-year pact. Pros/Strengths During Holland's heyday with the…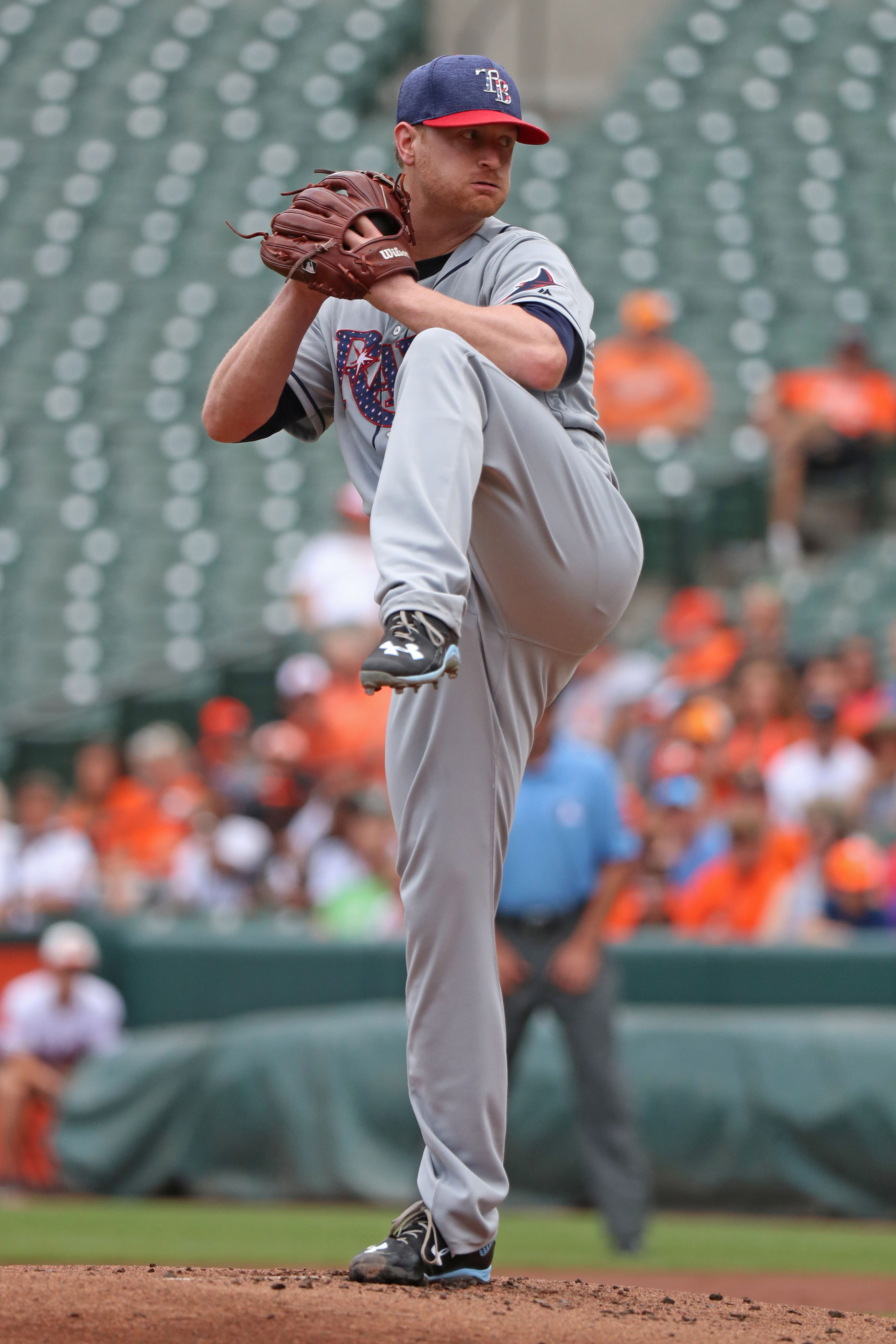 Alex Cobb looked every bit the part of a rising star in the Rays' rotation before Tommy John surgery wiped him out for nearly two full seasons. His first year back was successful enough that he rejected a one-year, $17.4MM qualifying offer from Tampa Bay in order to test the waters of free agency. Pros…


As spring nears, 2B in SD still uncertain
Yangervis Solarte may be gone -- dealt to Toronto on Jan. 6 for a pair of prospects -- but his departure did little to clarify things at second base for the Padres in 2018.


Giants to play Cutch in right field, Pence in left
A day after acquiring Andrew McCutchen from the Pirates to patrol the spacious gaps at AT&T Park, the Giants revealed that they plan to play the former National League MVP in right field, moving him from the center-field position he held for most of his nine seasons in Pittsburgh. Incumbent Giants right fielder Hunter Pence will move to left field, according to manager Bruce Bochy, who added that he approached Pence in advance.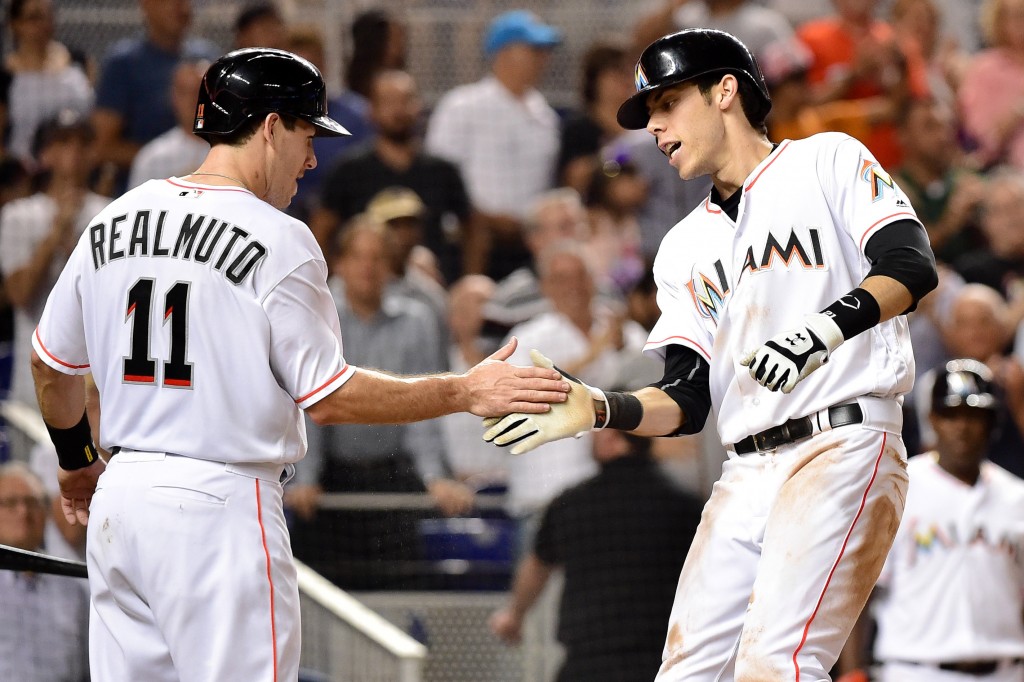 Top 60 Remaining Trade Candidates
It has been a month since we broke out the top 60 remaining offseason trade candidates in baseball. Since that time, several of the players from that list have indeed been dealt, while situations have also changed for some others. With a few weeks left for transactions to proceed before Spring Training opens, we'll take…


Castillo, Chavis among 16 spring camp NRIs
The Red Sox announced 16 non-roster invitees to Spring Training on Tuesday, including outfielder Rusney Castillo, who will once again try to work his way back on the radar.


White Sox prospects Moncada, Robert bonding
Luis Robert's training begins once he steps into Yoan Moncada's rental car each morning. The 10-minute drive from the nearby hotel to Camelback Ranch, home of the White Sox Spring Training facility and the site of this week's hitters mini-camp, is short but helpful.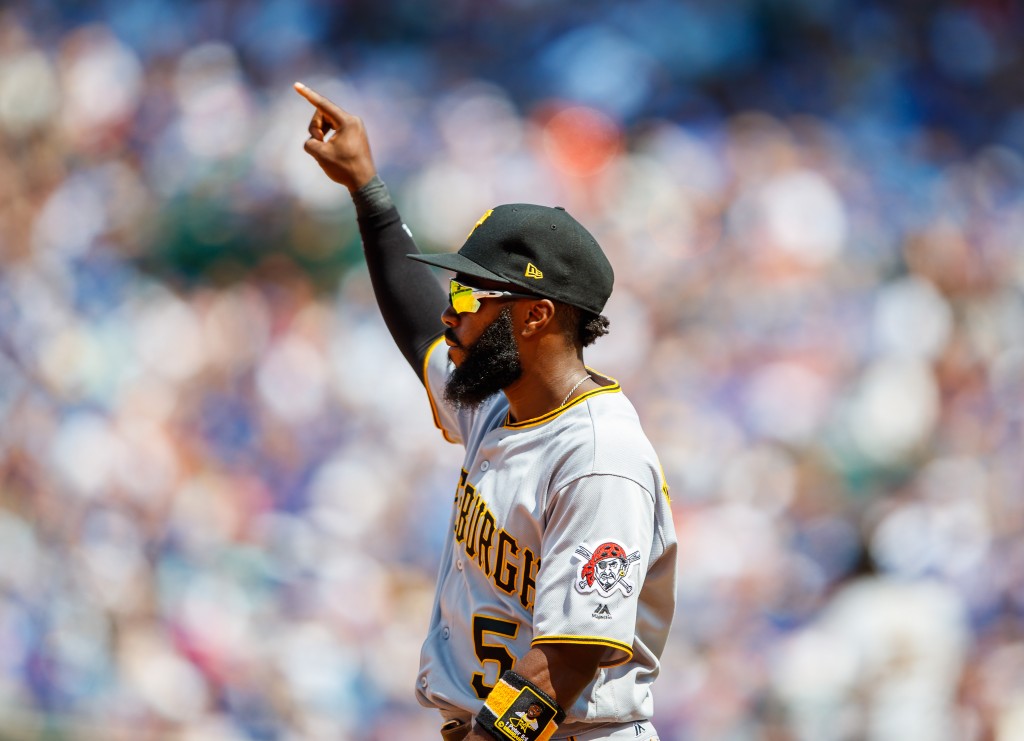 Central Notes: Pirates, Harrison, Castellanos, Cubs
In an Insider post, ESPN.com's Buster Olney provides some worthwhile perspective on the Pirates' recent moves, arguing that the organization would be perceived much differently had its 2013-15 postseason appearances gone differently. Some may scoff at the idea that this excuses anything: had the team been better, perhaps, it might've achieved playoff glory; that it did…


By the book: Maples seeks 'pen role with Cubs
Dillon Maples was sitting at a Starbucks in Memphis on Aug. 31, reading about George Washington, when Cubs player development director Jaron Madison interrupted him. Triple-A Iowa's game against the Redbirds had been called because of the weather. An avid reader, Maples' plan was to hunker down in one of the coffee shop's comfortable chairs for the day.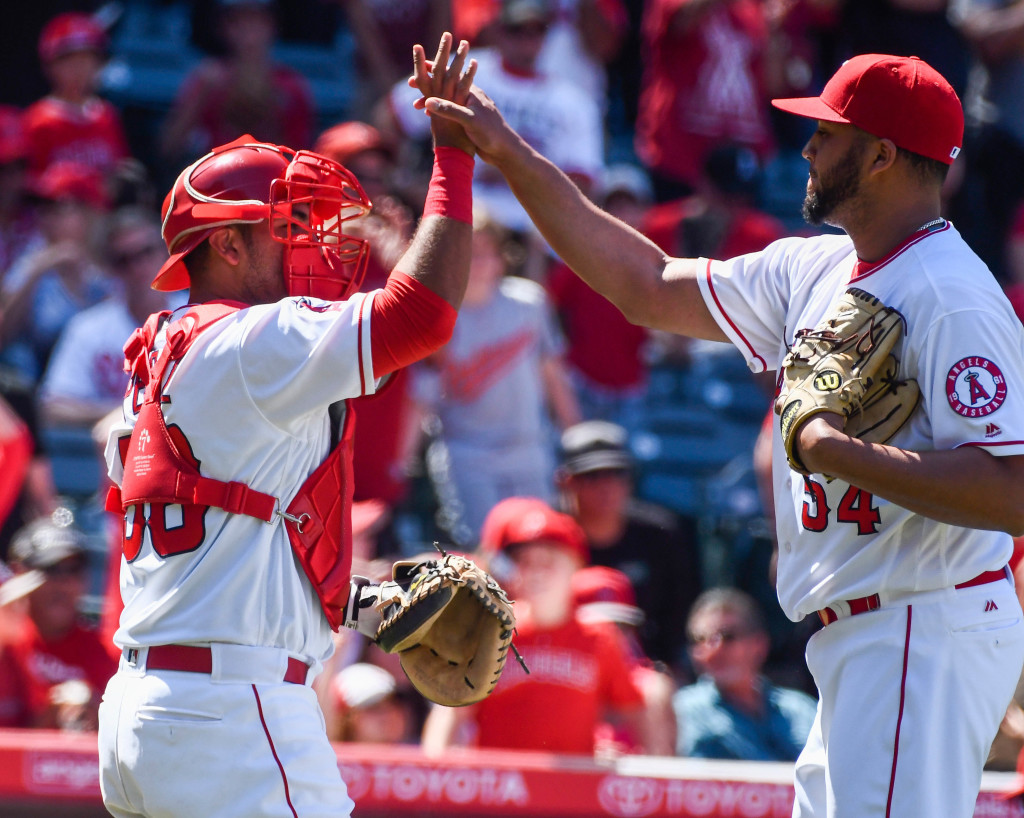 The Rangers have struck a minors deal with righty Deolis Guerra, per a club announcement. He'll participate on the MLB side of spring camp. Guerra, 28, becomes the latest in a succession of pitchers to sign on with the Texas organization over the winter. If he can't earn his way onto the active roster in camp,…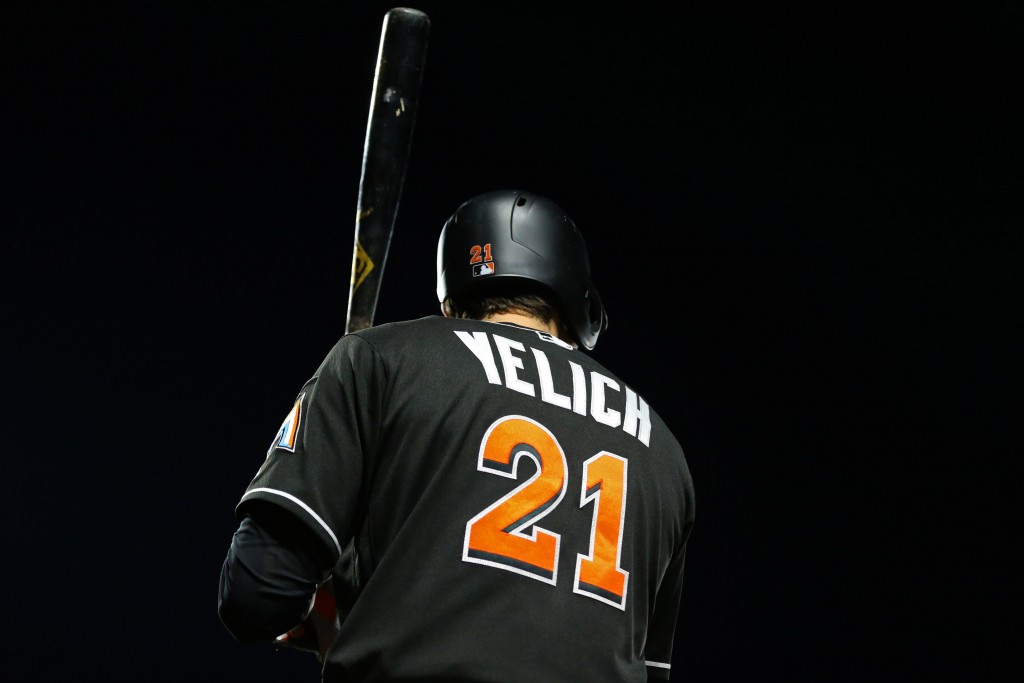 Agent: Yelich's Relationship With Marlins "Broken"
In the latest dose of Marlins-related drama, agent Joe Longo of Paragon Sports International, who represents Christian Yelich, tells ESPN's Jerry Crasnick that a trade of his client in the next month would be in the best interest of both team and player. Longo states that he respects the Marlins' long-term plan for a return…