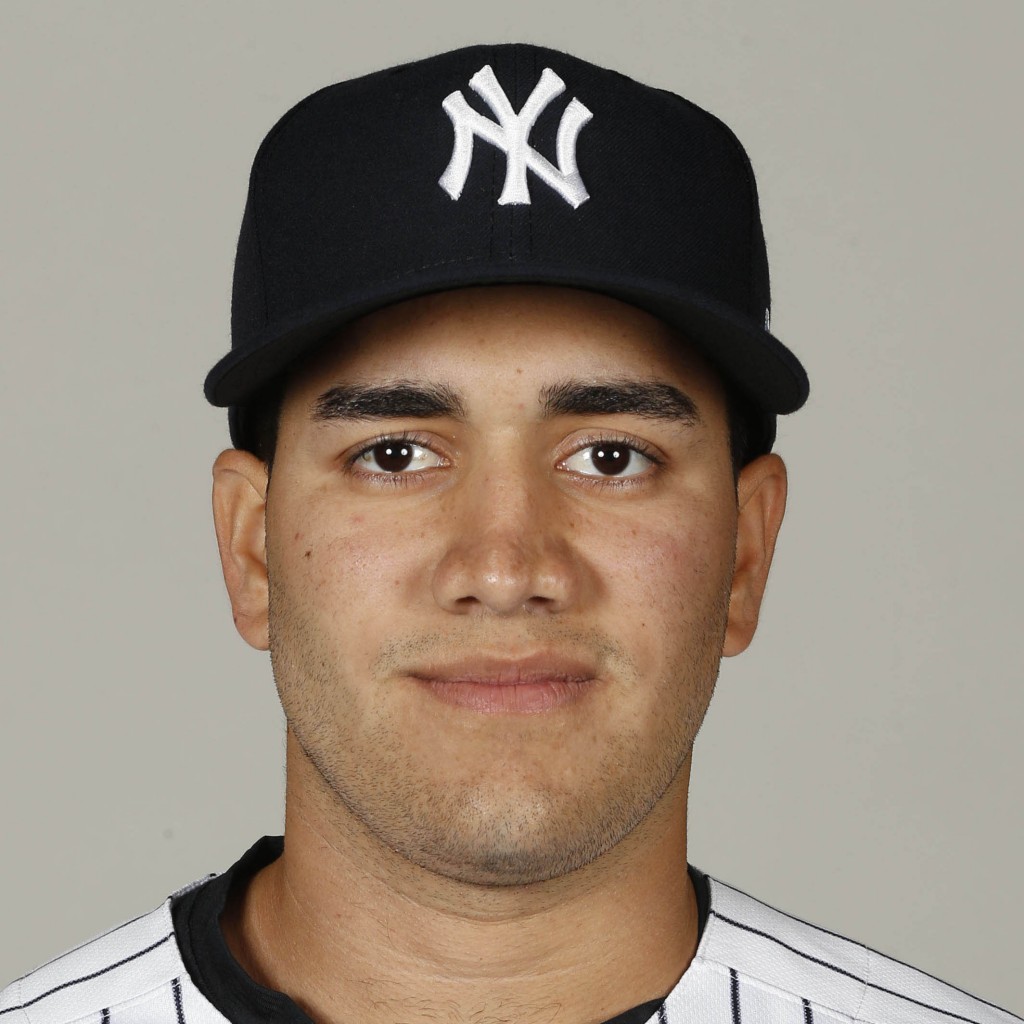 Rangers Acquire Ronald Herrera From Yankees
The Rangers are set to acquire right-hander Ronald Herrera from the Yankees, reports MLB.com's Mark Feinsand (on Twitter). The two teams announced the trade shortly thereafter, revealing that lefty Reiver Sanmartin is going to the Yankees in return. Herrera was on the Yankees' 40-man roster and will thus be added to the Rangers' 40-man roster as…

2017-11-20 18:01:59
`
1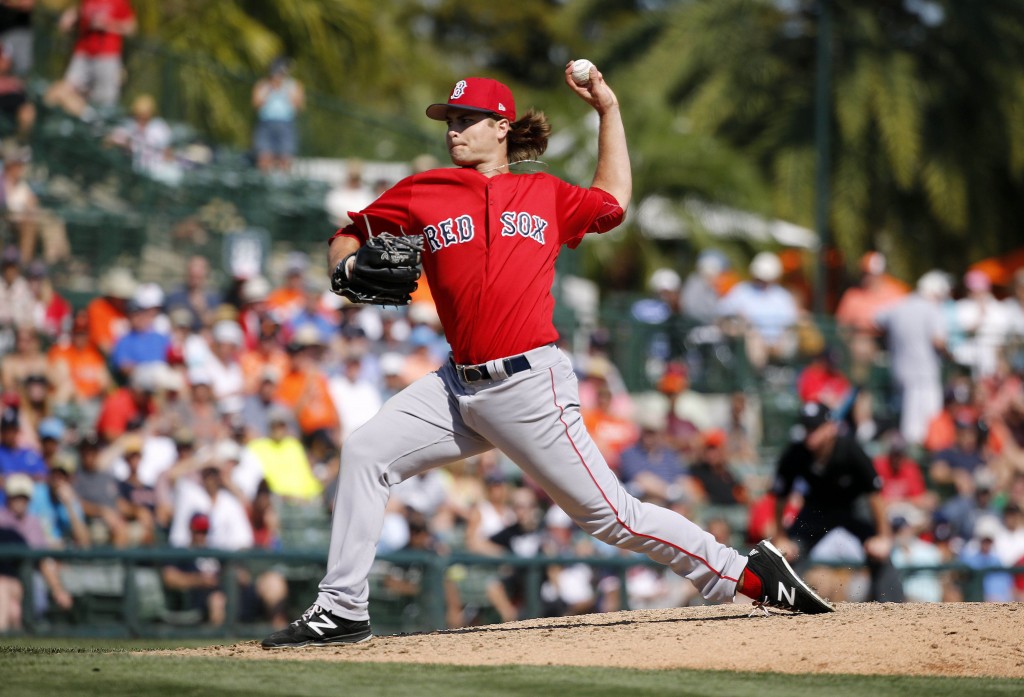 Players Added To The 40-Man Roster
As detailed earlier this morning at MLBTR, the deadline for Major League clubs to add players to the 40-man roster in order to protect them from next month's Rule 5 Draft is tonight. Because of that, there will be literally dozens of moves between now and 8pm ET as teams make final determinations on who…

2017-11-20 17:54:42
`
1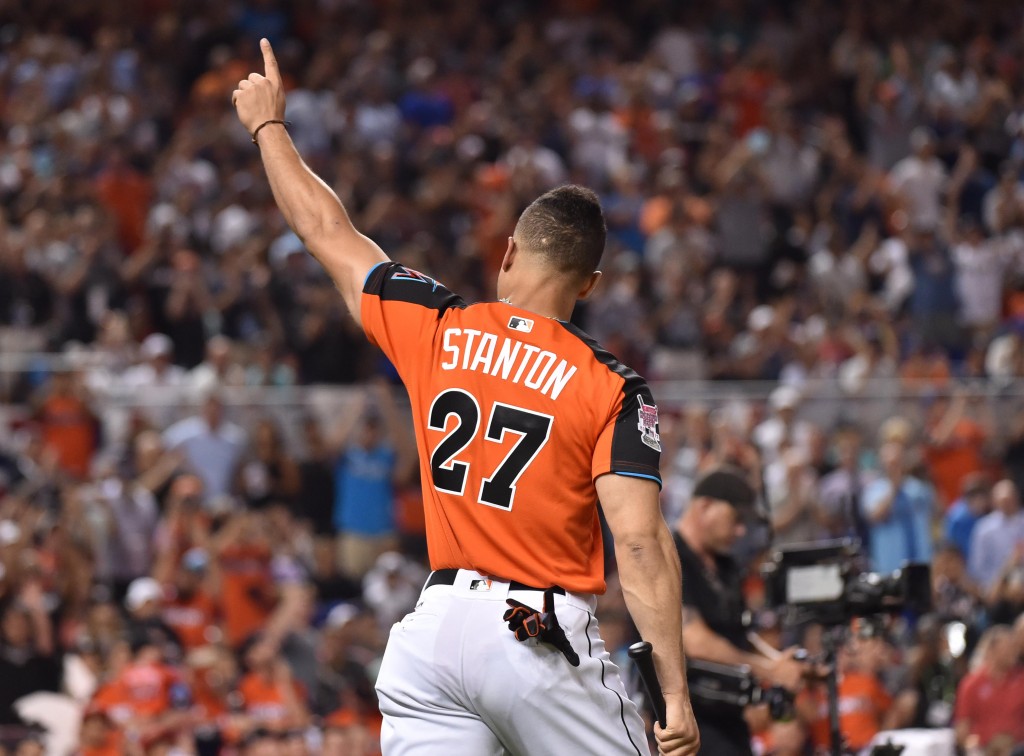 Giancarlo Stanton Rumors: Monday
Another day, another slew of rumors pertaining to the game's top slugger. Reports over the weekend indicated that the Cardinals have submitted a formal offer to the Marlins for Giancarlo Stanton, but that doesn't mean that there's any indication a trade involving Stanton is any closer. Here's the latest on the 2017 home run king……

2017-11-20 17:15:29
`
1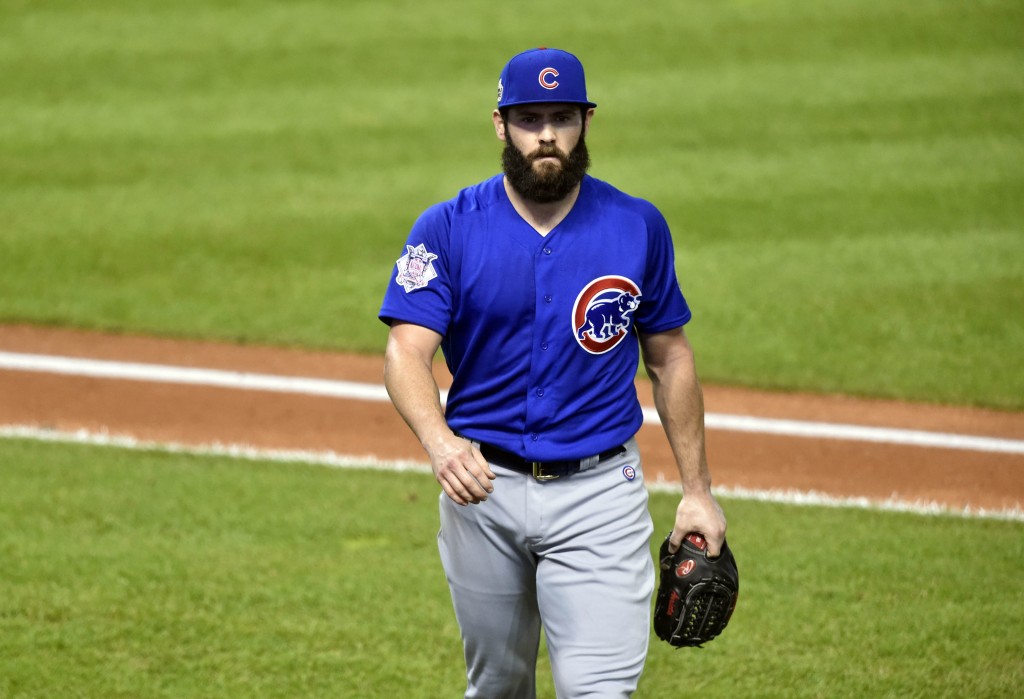 Brewers Reportedly Showing Interest In Jake Arrieta
With Jimmy Nelson set to miss a portion of the 2018 season following shoulder surgery, the Brewers are eyeing top-end rotation upgrades and showing some early interest in Jake Arrieta, tweets MLB.com's Jon Morosi. Arrieta, 32 March, is a familiar commodity for the Brewers, who have watched him star for the Cubs for nearly four…

2017-11-20 16:24:48
`
0
Deadline To Set 40-Man Rosters For Rule 5 Draft Is Tonight
The deadline for Major League teams to set their 40-man rosters in advance of next month's Rule 5 Draft is tonight at 8pm ET. As such, baseball fans should expect to see a flurry of activity over the next 11 hours. There will be likely be players designated for assignment, outrighted and claimed off waivers…

2017-11-20 14:10:27
`
0
Bonds, Kent lead SF contingent on HOF ballot
Barry Bonds and Jeff Kent frequently appeared back to back in the batting order as Giants teammates. When the subject is Hall of Fame voting, however, Bonds has steadily separated himself from Kent in recent seasons.

2017-11-20 12:10:10
`
1
Clemens, Wagner eyeing surge on HOF ballot
Jeff Bagwell's induction to the Hall of Fame this year raised the Astros' profile in Cooperstown and provided a goal for the franchise's succeeding stars to pursue. It's clear what Roger Clemens and Billy Wagner need from Hall of Fame voters to approach Bagwell's standard.

2017-11-20 12:10:05
`
1
Braves land pair of Joneses on HOF ballot
Chipper Jones and Andruw Jones will soon get a better feel for the strength of their Hall of Fame candidacies, as both were on the 2018 Baseball Writers' Association of America ballot for the first time on Monday afternoon.

2017-11-20 12:06:12
`
1
Hoffman hoping third time's a HOF charm
For the last two years, Trevor Hoffman has anxiously awaited the call from the National Baseball Hall of Fame, anticipating his possible election. This marks his third year on the Baseball Writers' Association of America ballot.

2017-11-20 12:00:46
`
1
Edgar eyes push to top on '18 HOF ballot
Edgar Martinez's career with the Mariners got off to a late start, so he knows as well as anyone that it's how you finish that counts. And that lesson might come in handy again for one of the game's premier designated hitters as he waits to see if he can convert some strong recent momentum into election to the National Baseball Hall of Fame.

2017-11-20 12:00:00
`
1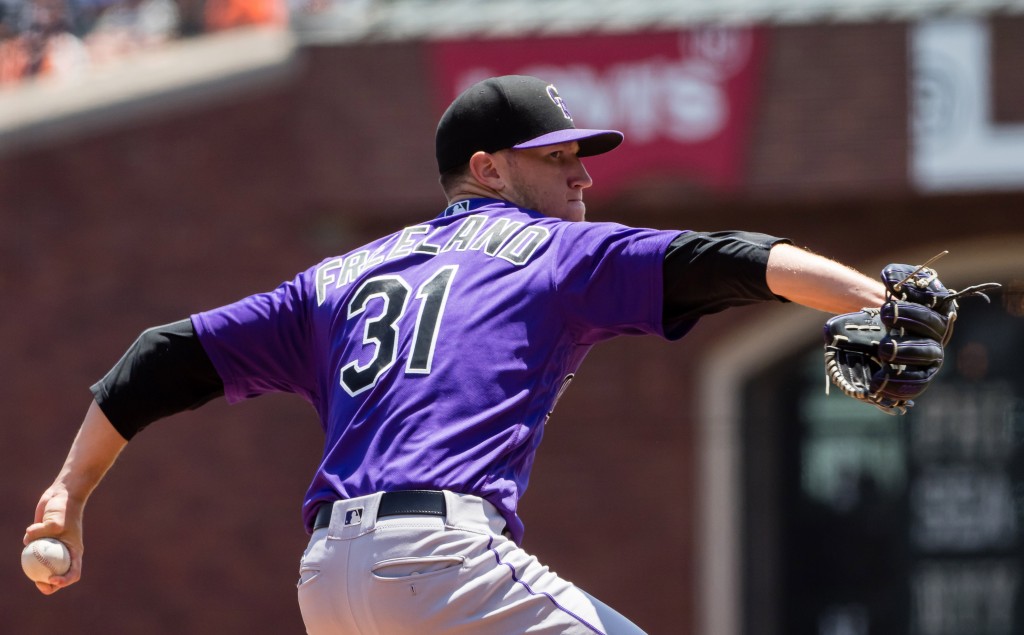 Quick Hits: Int'l Market, Twins, Vizquel, Chatwood, Nats
The Blue Jays are the favorites to sign 15-year-old Dominican shortstop Orelvis Martinez, who scouts expect will receive the highest bonus of any player signed in next year's July 2 international signing market, Baseball America's Ben Badler writes (BA subscription required and recommended).  Badler recently attended an MLB showcase for Dominican players and provides brief…

2017-11-20 05:58:28
`
4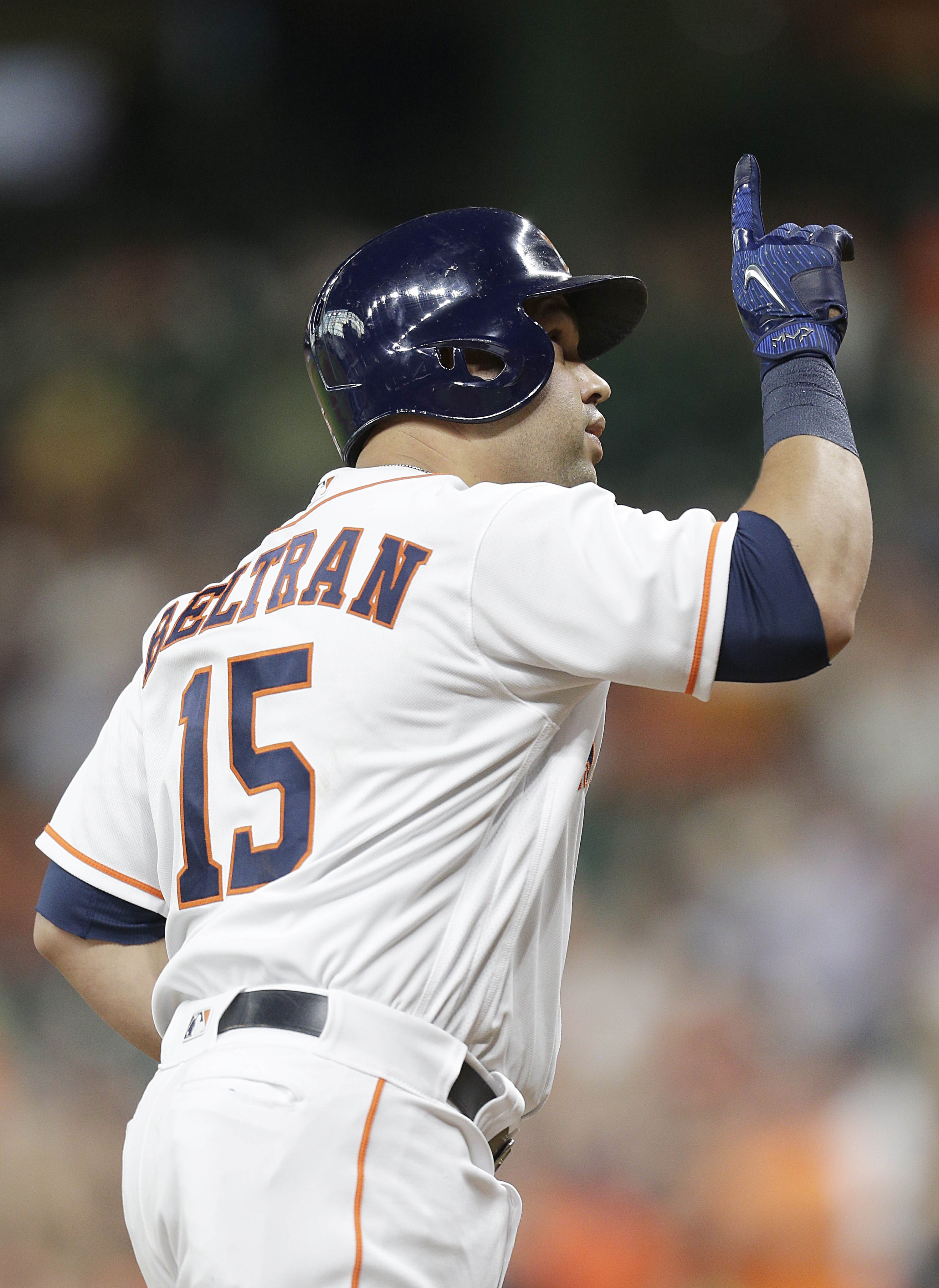 5 Key Stories: 11/12/17 – 11/18/17
Here are the biggest stories from the past week here at MLBTR… Carlos Beltran retires: After winning his first World Series championship, Carlos Beltran decided to go out on top, announcing his retirement after 20 years in the big leagues.  The nine-time All-Star ends his career with a .279/.350/.486 slash line and 435 homers over…

2017-11-20 04:32:45
`
4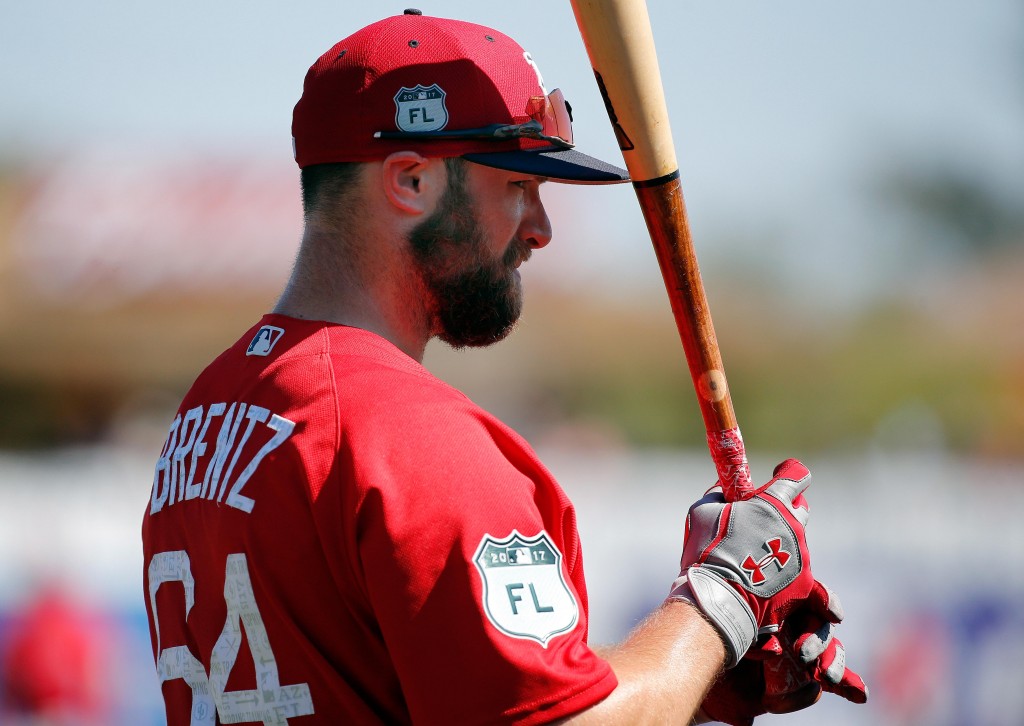 Red Sox Notes: Offseason, Brentz, 40-Man
Some notes from Fenway Park… With the Red Sox looking for power bats this winter, Jason Mastrodonato of the Boston Herald looks at how making a big signing (i.e. J.D. Martinez, Eric Hosmer) or trade (for Giancarlo Stanton) would impact the club's payroll and the rest of its offseason moves.  For instance, signing Martinez would…

2017-11-20 03:07:51
`
6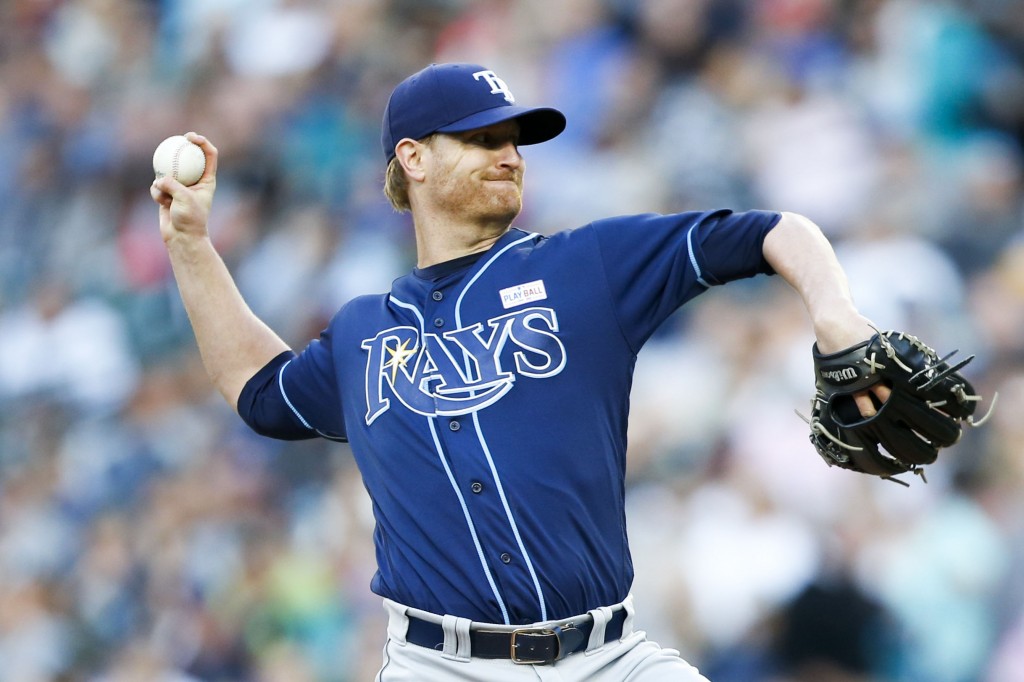 Gammons' Latest: Cobb, Machado, Maitan, Braves, Swihart
According to "industry consensus," Alex Cobb's free agent market will come down to a battle between the Cubs and Yankees, Peter Gammons writes in his newest entry at GammonsDaily.com.  Chicago's interest in Cobb (which is apparently mutual) is already known, and such other teams as the Phillies, Orioles, and Blue Jays have also been linked…

2017-11-20 01:38:14
`
8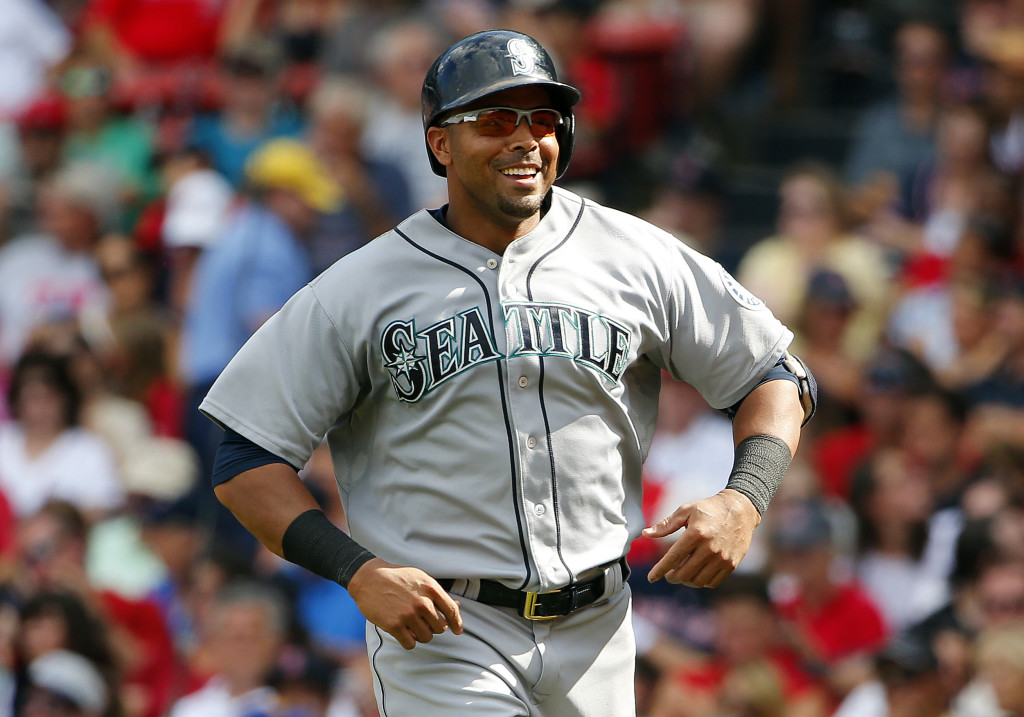 AL West Notes: Cruz, Mariners, Astros, Gattis, A's
Some items from around the AL West… The Mariners apparently aren't planning to make Nelson Cruz available in trade talks, Nick Cafardo of the Boston Globe writes.  The newly-acquired Ryon Healy will be used at first base, leaving Cruz to his usual role as Seattle's designated hitter.  A 37-year-old, DH-only player entering the final year…

2017-11-20 00:29:53
`
7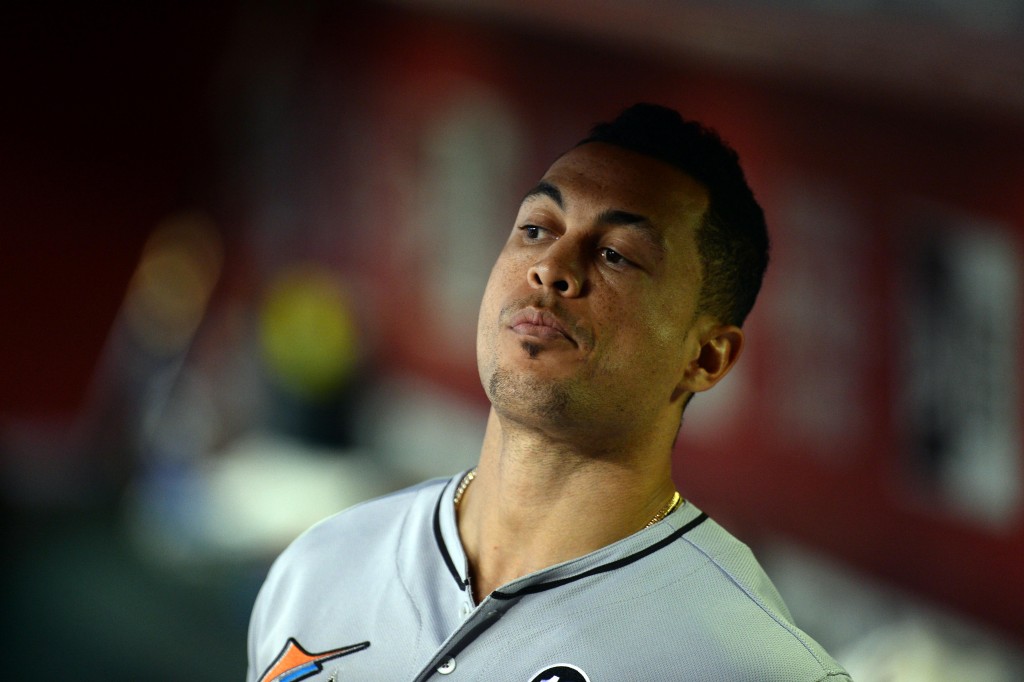 Giancarlo Stanton Rumors: Sunday
Rumors continue to swirl around Marlins right fielder and trade candidate Giancarlo Stanton early this offseason. Here's the latest on the NL MVP: The Cardinals "have made a formal offer" to acquire Stanton, according to Jon Morosi of MLB.com (Twitter link). They're at least the second team to make a pitch to the Marlins for…

2017-11-19 22:43:01
`
10
Thanksgetting: Week of meals, deals ahead?
The week ahead leads us to the festive and filling holiday of Thanksgiving, when we show gratitude for family and friends and food and everything else we're lucky enough to enjoy.

2017-11-19 22:17:05
`
2
Poll: Will The Rays Trade Chris Archer?
Even though Rays general manager Erik Neander suggested last week that the team plans to keep its top trade chip, Chris Archer, the right-hander still figures to frequent the rumor mill this offseason. On Saturday, for instance, Marc Topkin of the Tampa Bay Times reported that the Rays may well listen to offers on their…

2017-11-19 20:30:18
`
6
10 pitchers who deserved better results in '17
When it comes to winning games, the only thing that matters is the outcome. Did you let that runner score? Did you hit that home run? If not, if the runs don't get on (or stay off) the board, then what might have happened, or should have happened, doesn't really matter. You don't win games based on hypotheticals.

2017-11-19 20:00:00
`
3
Santana a draw for teams seeking 1B or DH
The free-agent market for first basemen/designated hitters continues to be closely monitored by several teams, including the Red Sox and Phillies. Both clubs, according to MLB.com's Jon Paul Morosi, remain interested in 31-year-old slugger Carlos Santana.

2017-11-19 19:50:10
`
2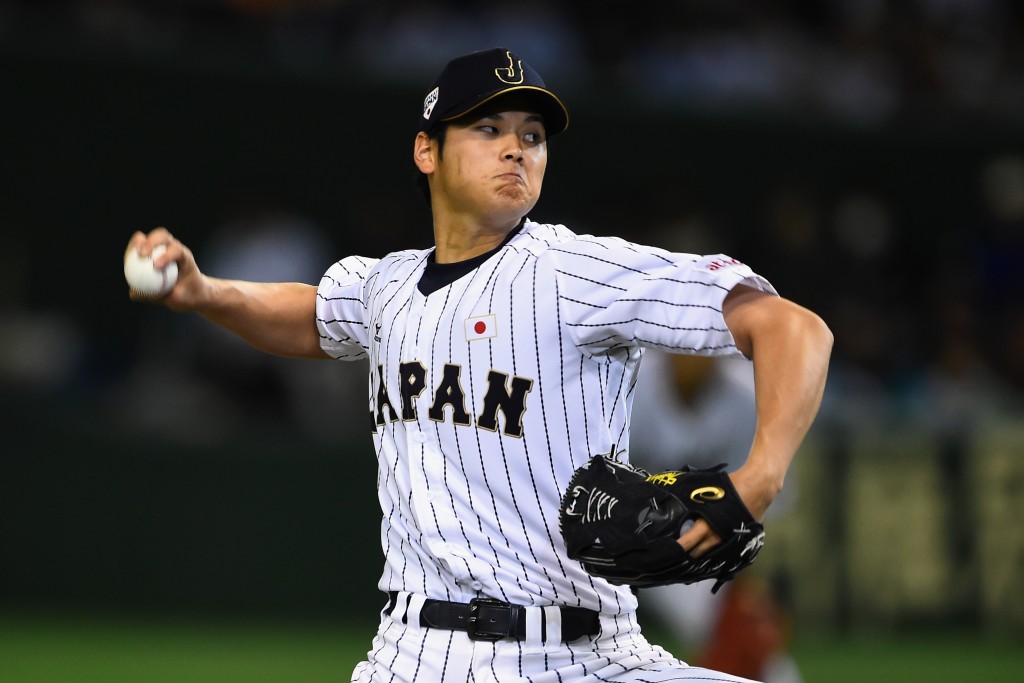 Recapping MLBTR's original content from the past week: Japanese superstar Shohei Ohtani will only be able to sign a minor league deal this offseason if he comes to the majors,  though he could conceivably ink a more lucrative extension early in his MLB tenure. Tim Dierkes examined that possibility in depth. Tim also looked ahead…

2017-11-19 19:28:34
`
3
Cardinals make trade offer for Stanton
Giancarlo Stanton claimed a big offseason prize on Thursday night, being named National League Most Valuable Player. It was the latest in a long list of awards the All-Star right fielder has received for his remarkable 2017 season.

2017-11-19 18:32:17
`
3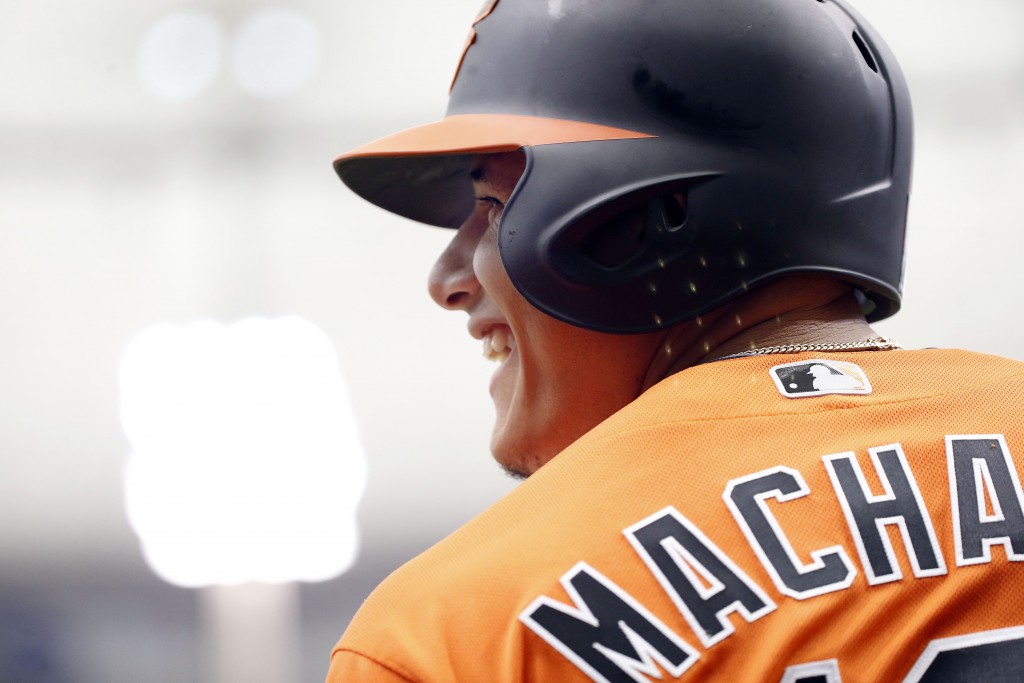 AL Rumors: Indians, Orioles, Machado, Red Sox
While it's unclear if any deals will materialize, a slew of Indians drew trade interest at this month's general managers meetings, according to Terry Pluto of cleveland.com. Specifically, teams inquired about a few Indians pitchers – including right-handers Carlos Carrasco, Trevor Bauer and Mike Clevinger – as well as catchers Roberto Perez and Yan Gomes.…

2017-11-19 17:27:28
`
4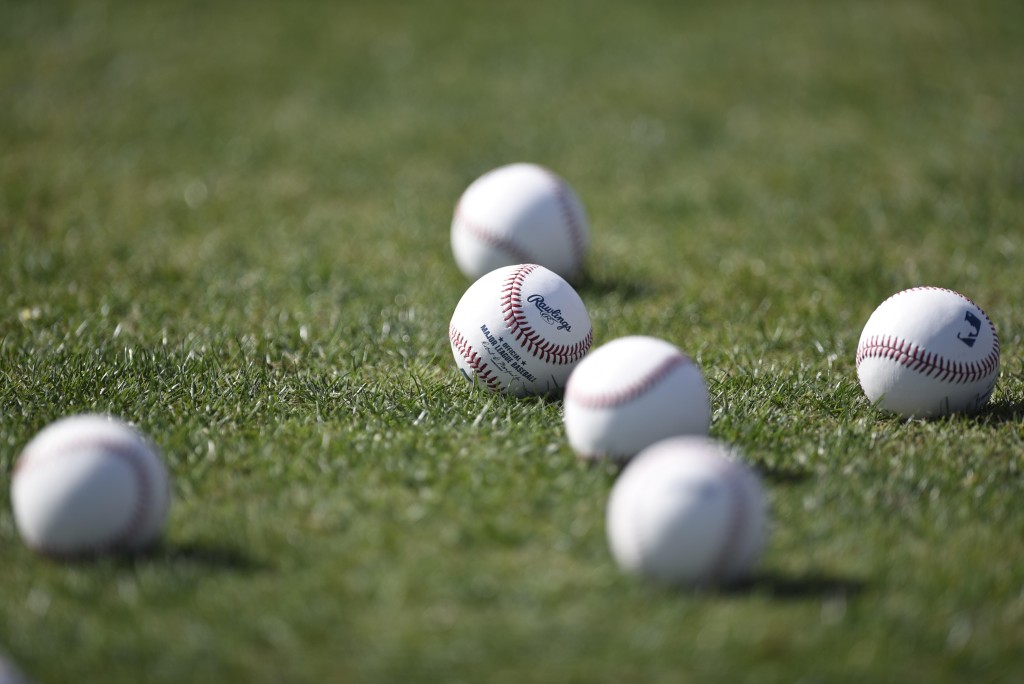 Minor MLB Transactions: 11/19/17
The latest minor moves from around the game: The Tigers have signed corner infielder Edwin Espinal to a minor league contract, the player announced on Instagram (h/t: Evan Woodbery of MLive.com, on Twitter). Detroit's the second major league organization for the 23-year-old Espinal, who spent the first seven seasons of his pro career with the…

2017-11-19 16:08:51
`
6
Matsui 'looking forward' to Ohtani in Majors
After hosting a baseball clinic on Sunday for youth players at Columbia University's Robertson Field at Satow Stadium, Hideki Matsui gave his thoughts on young star Shohei Ohtani and how involved the former outfielder, now special advisor to the Yankees, wants to be in the rookie's baseball career.

2017-11-19 14:23:08
`
3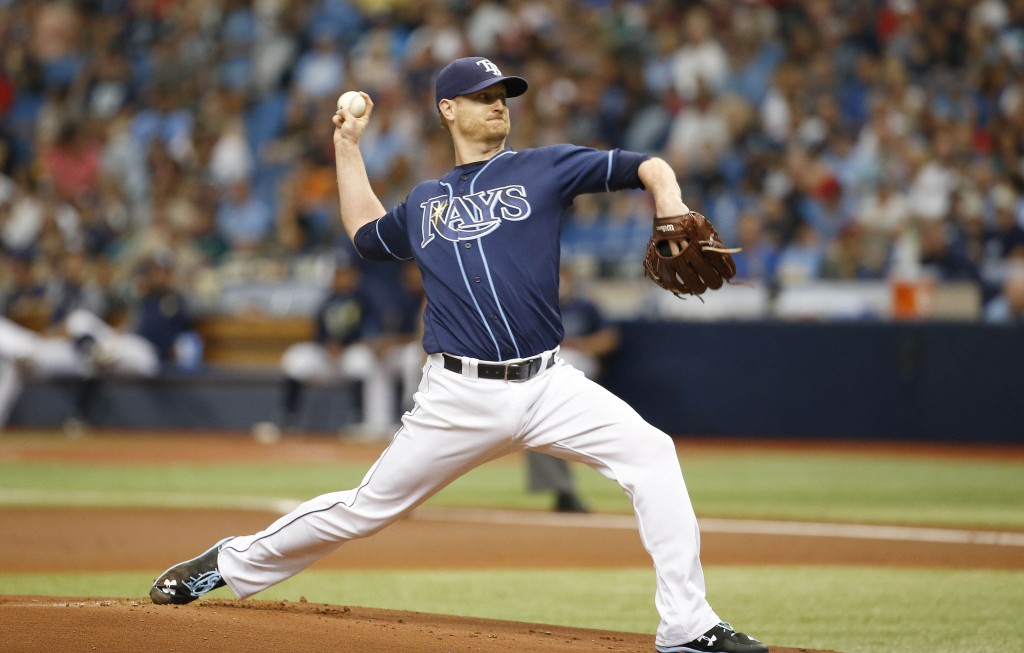 Morosi's Latest: Rangers, Cards, Rockies, Phillies
A few early morning free agent rumors from Jon Morosi of MLB.com… The Rangers "have had preliminary contact" with right-hander Alex Cobb's representatives, Morosi writes. Jeff Wilson of the Fort Worth Star-Telegram reported earlier this month that the starter-needy Rangers covet Cobb, one of the top hurlers on the open market. Cobb returned in earnest…

2017-11-19 14:14:04
`
5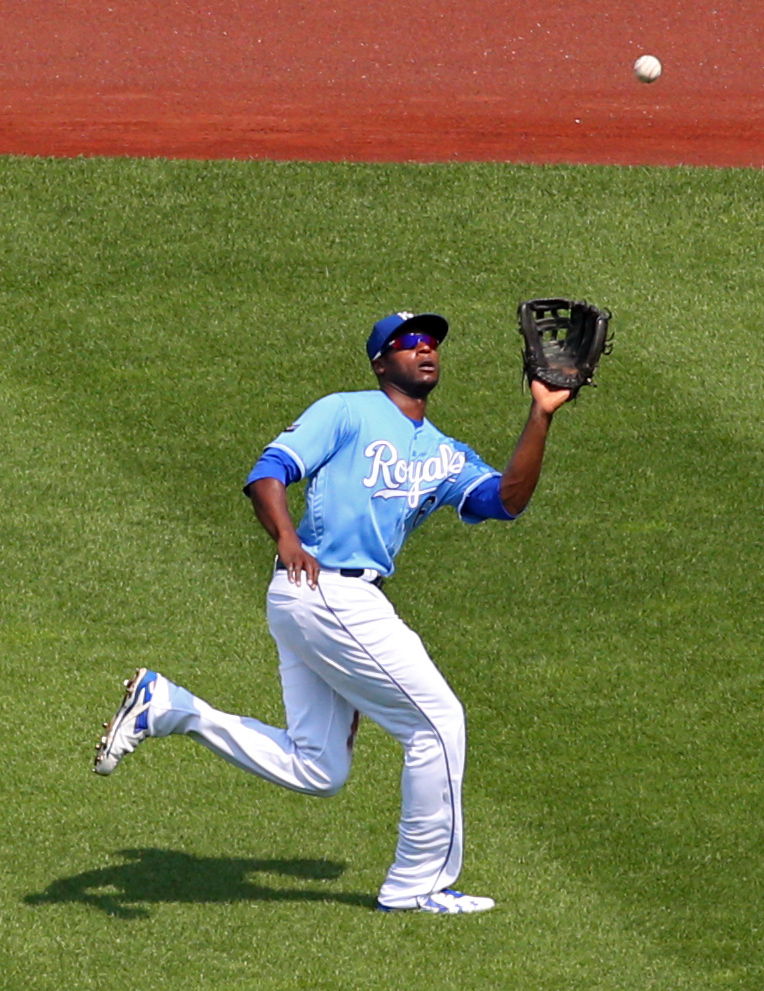 Free Agent Profile: Lorenzo Cain
Fresh off yet another strong season, longtime Royals center fielder Lorenzo Cain ranks as one of the best free agents available in this year's class. Pros/Strengths Since making his major league debut with the Brewers in 2010, Cain has often mixed average or better production at the plate with top-notch defense and quality baserunning, making…

2017-11-19 05:30:57
`
5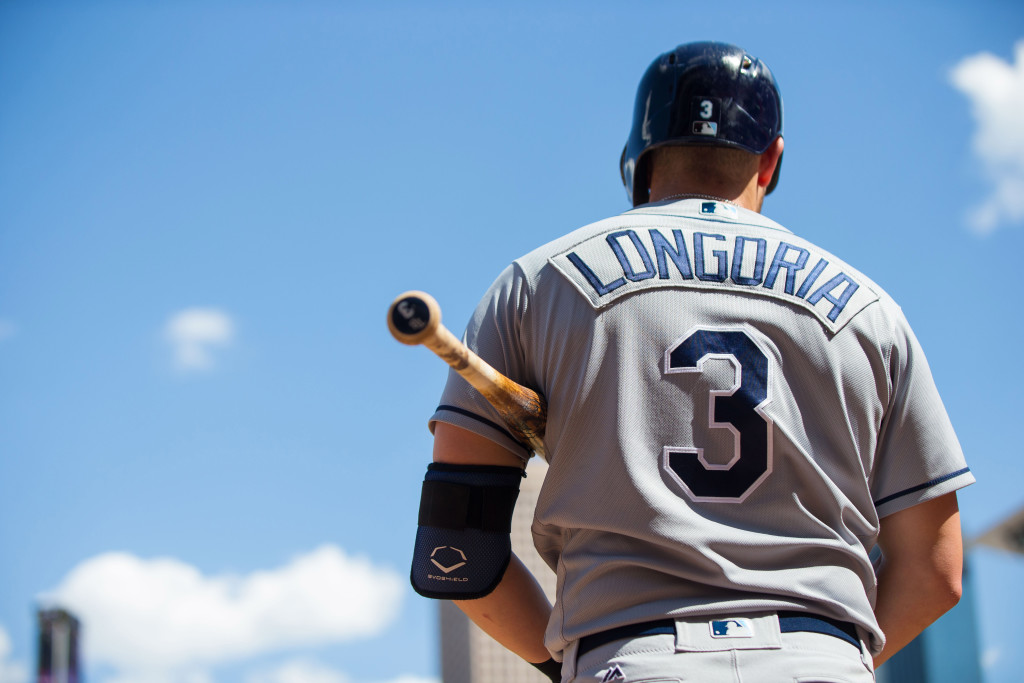 AL Notes: Rays, Longoria, Colome, Rangers, Tigers
As they look to reduce payroll and perhaps rebuild this offseason, the Rays will be open to trading most of their high-paid players – including third baseman and franchise icon Evan Longoria – Marc Topkin of the Tampa Bay Times reports. Longoria hasn't yet reached 10-and-5 status, meaning he doesn't have full no-trade rights, but…

2017-11-19 03:41:53
`
6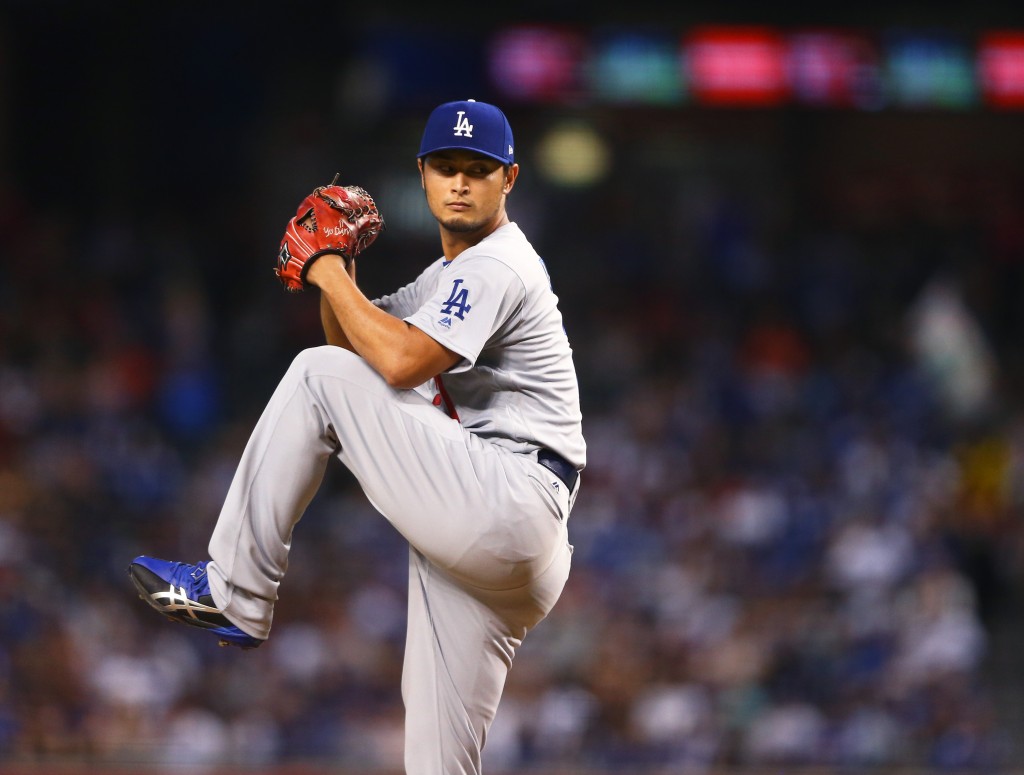 Baseball Blogs Weigh In: FA SPs, Cole, Cain, Jays, Ohtani, Cubs
This week in baseball blogs: 216Stitches analyzes this winter's class of free agent starting pitchers. Pirates Breakdown asks if now is the time for the Bucs to trade Gerrit Cole. Jays From the Couch argues that Toronto should sign Lorenzo Cain. The Loop Sports explains how the Cubs could lure Shohei Ohtani in free agency.…

2017-11-19 02:25:23
`
12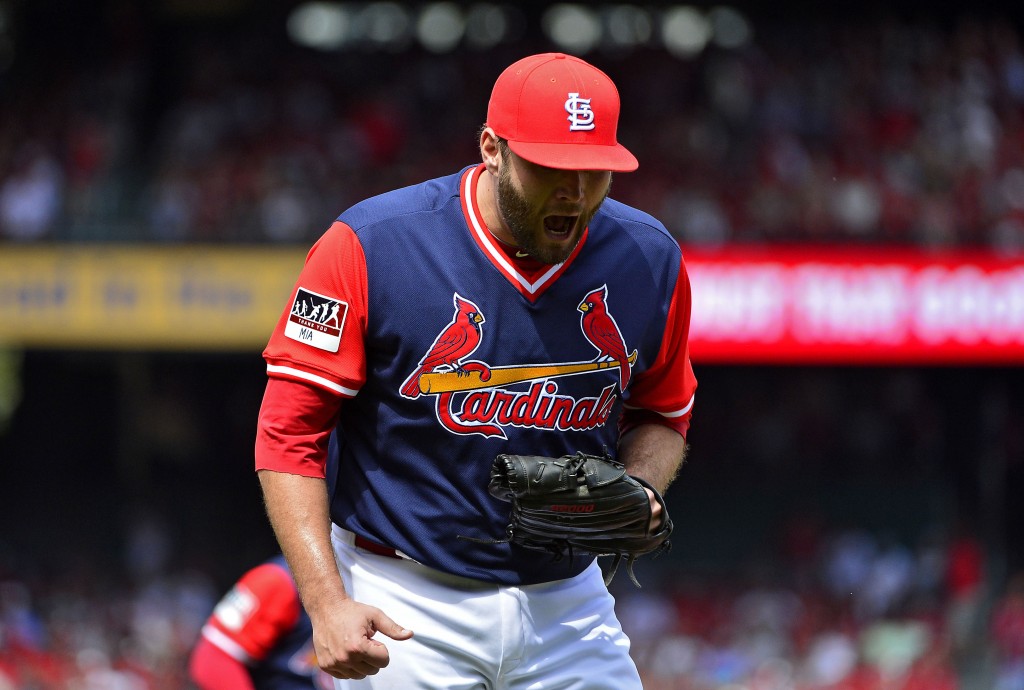 Orioles Interested In Lance Lynn
The Orioles are interested in free agent right-hander Lance Lynn, Jon Morosi of MLB Network reports (Twitter link). Morosi adds that the Orioles slightly prefer fellow righty Alex Cobb, however, thanks to his vast experience in the American League East. Morosi first linked Cobb to the Orioles on Friday. Either Lynn or Cobb is the…

2017-11-19 00:47:05
`
11
Mariners Acquire Nick Rumbelow
The Mariners have announced that they've acquired right-hander Nick Rumbelow from the Yankees in exchange for a pair of minor league pitchers, left-hander JP Sears and righty Juan Then. It's not an earth-shattering trade by any means, but it certainly does have at least one significant implication. The Yankees are facing a significant roster crunch that needs to…

2017-11-18 21:46:17
`
8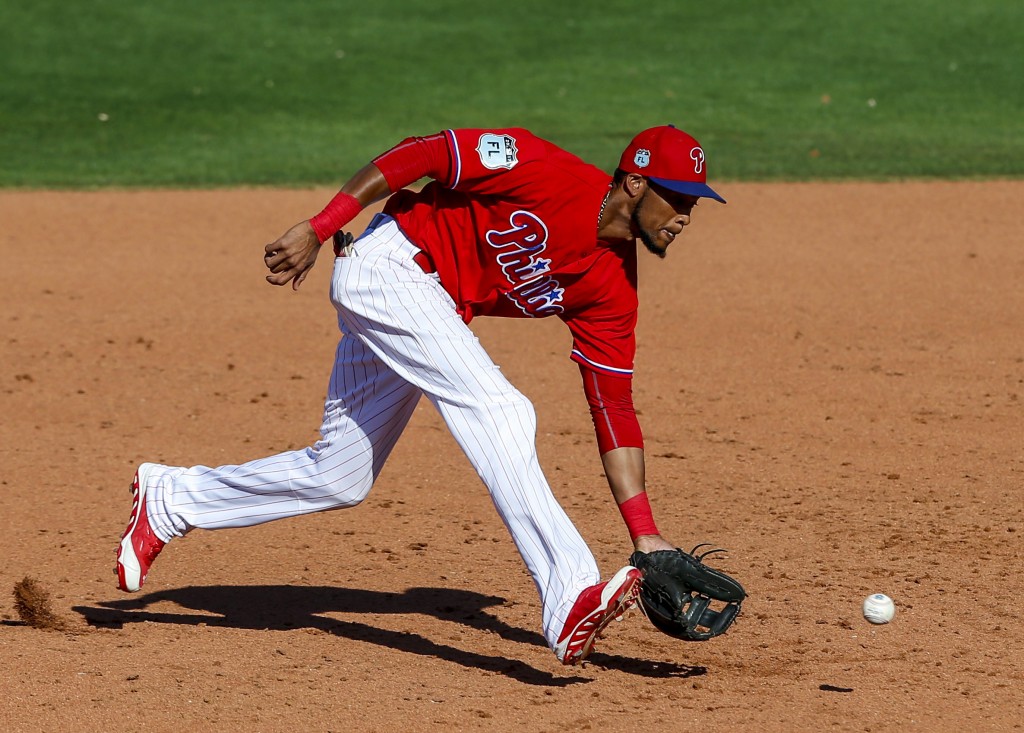 International Notes: Matsui, Ruf, Verrett, Jackson
Former major leaguer Kazuo Matsui has rejoined his first professional team, the Seibu Lions of Nippon Professional Baseball (hat tip to Kyodo News). The 42-year-old was not offered a contract by his previous team, the Rakuten Eagles, and will now reportedly take on both outfielder and coaching duties for the Lions. "I felt strongly about continuing…

2017-11-18 20:33:56
`
8
5 reasons FA closer Davis in high demand
Free agency is underway, and before the dominos start to fall into place, MLB.com is here to help you see some of the biggest names available on the open market this offseason through a more focused lens.

2017-11-18 20:00:00
`
8
Filia hauls in awards, gems in AFL title game
It was a busy day for Mariners No. 24 prospect Eric Filia. After the 25-year-old received the AFL's Dernell Stenson Sportsmanship Award, he made two great defensive plays to help propel Peoria to the AFL championship.

2017-11-18 19:37:32
`
5
Which Hot Stove dominoes will be first to fall?
We need just one or two dominoes tumbling to get the Hot Stove going. If it's the right guy -- say Jake Arrieta to the Phillies or Lorenzo Cain to the Giants -- it might just start a chain reaction of other deals.

2017-11-18 19:00:00
`
5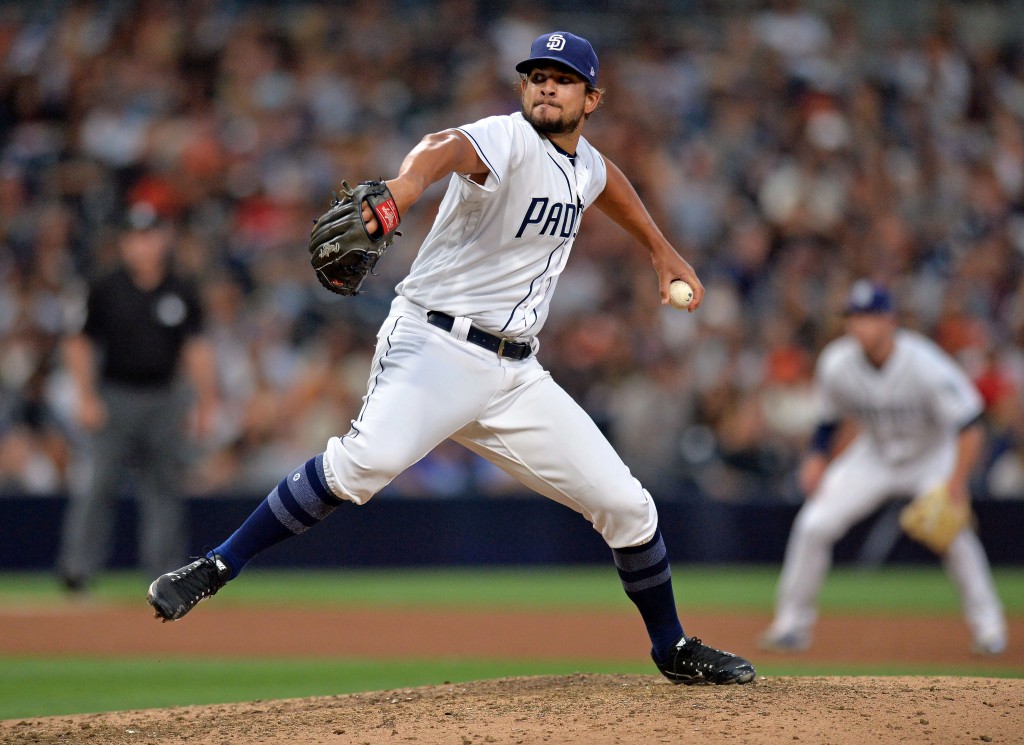 Looking for a Match in a Brad Hand Trade
After entertaining offers from a handful of teams leading up to the 2017 non-waiver trade deadline, the San Diego Padres opted not to trade reliever Brad Hand. But discussions are sure to heat up once again heading into the hot stove season. While the elite lefty is no sure bet to be dealt, the Friars look like a…

2017-11-18 18:48:16
`
10
MVP Acuna, Braves mates propel Peoria to title
Braves prospects Ronald Acuna and Alex Jackson combined to go 4-for-8 with six RBIs as Peoria claimed the AFL Championship with an 8-2 win over Mesa on Saturday afternoon at Scottsdale Stadium.

2017-11-18 18:18:24
`
4
Yanks interview Dodgers 3B coach Woodward
The Yankees' wide-ranging managerial search continued on Saturday afternoon when they interviewed Chris Woodward, the third-base coach for the National League-champion Dodgers, for the vacant position.

2017-11-18 17:43:57
`
5
Yanks acquire 2 Minors arms for Rumbelow
The Yankees and Mariners have agreed to a deal that will send Minor League pitchers JP Sears and Juan Then to New York in exchange for Minor League right-hander Nick Rumbelow, the clubs announced Saturday.

2017-11-18 17:16:08
`
3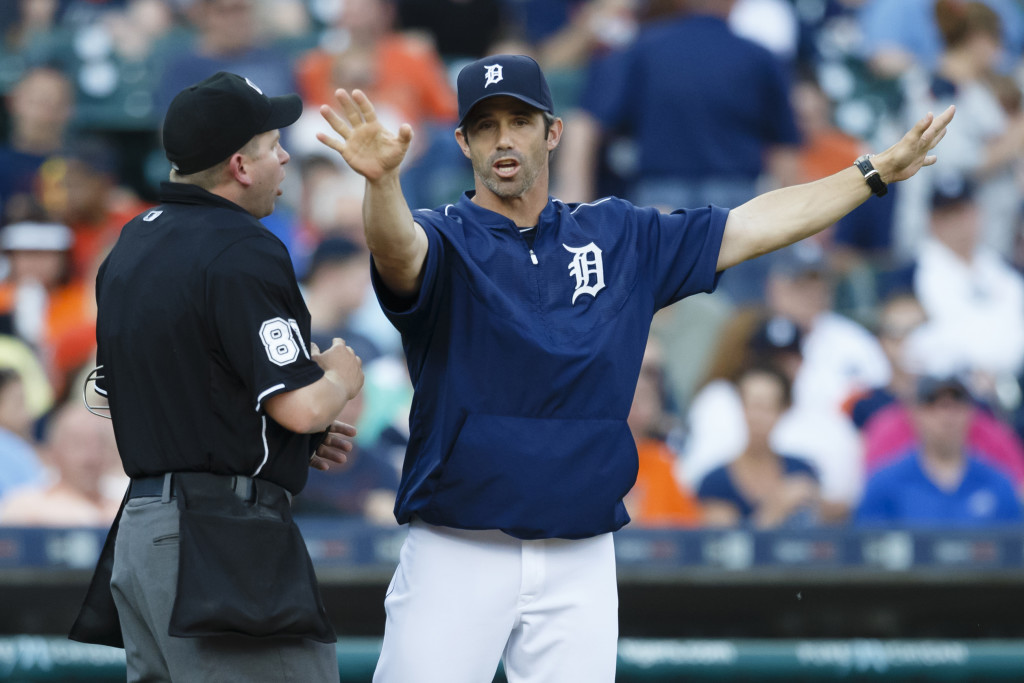 Coach/Manager Notes: Ausmus, Blanco, Gott
Katie Strang of The Athletic (subscription required and recommended) had a phone Q&A with Brad Ausmus. The former Tigers skipper explains his rationale in taking a year off from the field. Among his reasons for a hiatus is the ability to be more involved in his daughters' lives. Ausmus also mentioned that the Red Sox managerial…

2017-11-18 15:58:19
`
13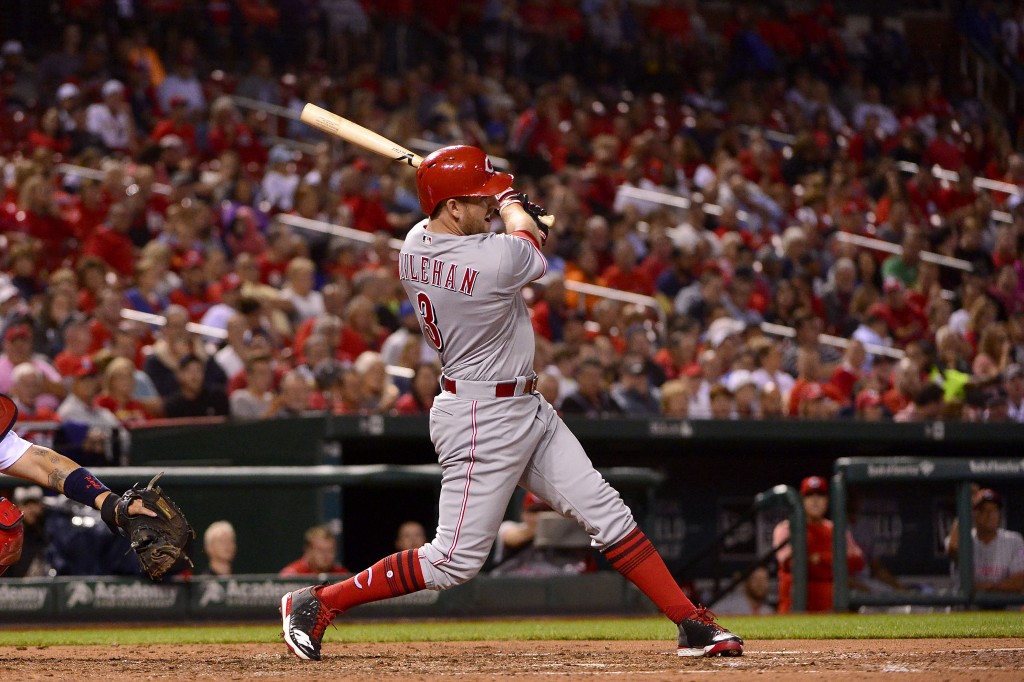 Minor MLB Transactions: 11/18/17
Here are Saturday's minor moves throughout the league… The Reds have re-signed outfielder Patrick Kivlehan to a minor-league deal with an invitation to spring training, beat reporter Mark Sheldon of MLB.com reports on Twitter. After bouncing around between the minor league systems of the Mariners, Rangers and Padres, Kivlehan made his major league debut in…

2017-11-18 15:32:07
`
6
Eflin surprises kids at annual CBP sleepover
Zach Eflin, Gabe Kapler and Matt Klentak surprised eight children taking a break from their cancer treatments and other illnesses with family and friends to attend the annual sleepover Friday night at Citizens Bank Park.

2017-11-18 15:02:47
`
4
Acuna caps sensational year with AFL MVP
As the 2017 season comes to a close, Ronald Acuna has one more piece of hardware to add to his trophy case. The Braves' No. 1 prospect was named the MVP of the Arizona Fall League after he hit .325/.414/.639 and led the league with seven homers in 23 games for the Peoria Javelinas.

2017-11-18 14:36:20
`
6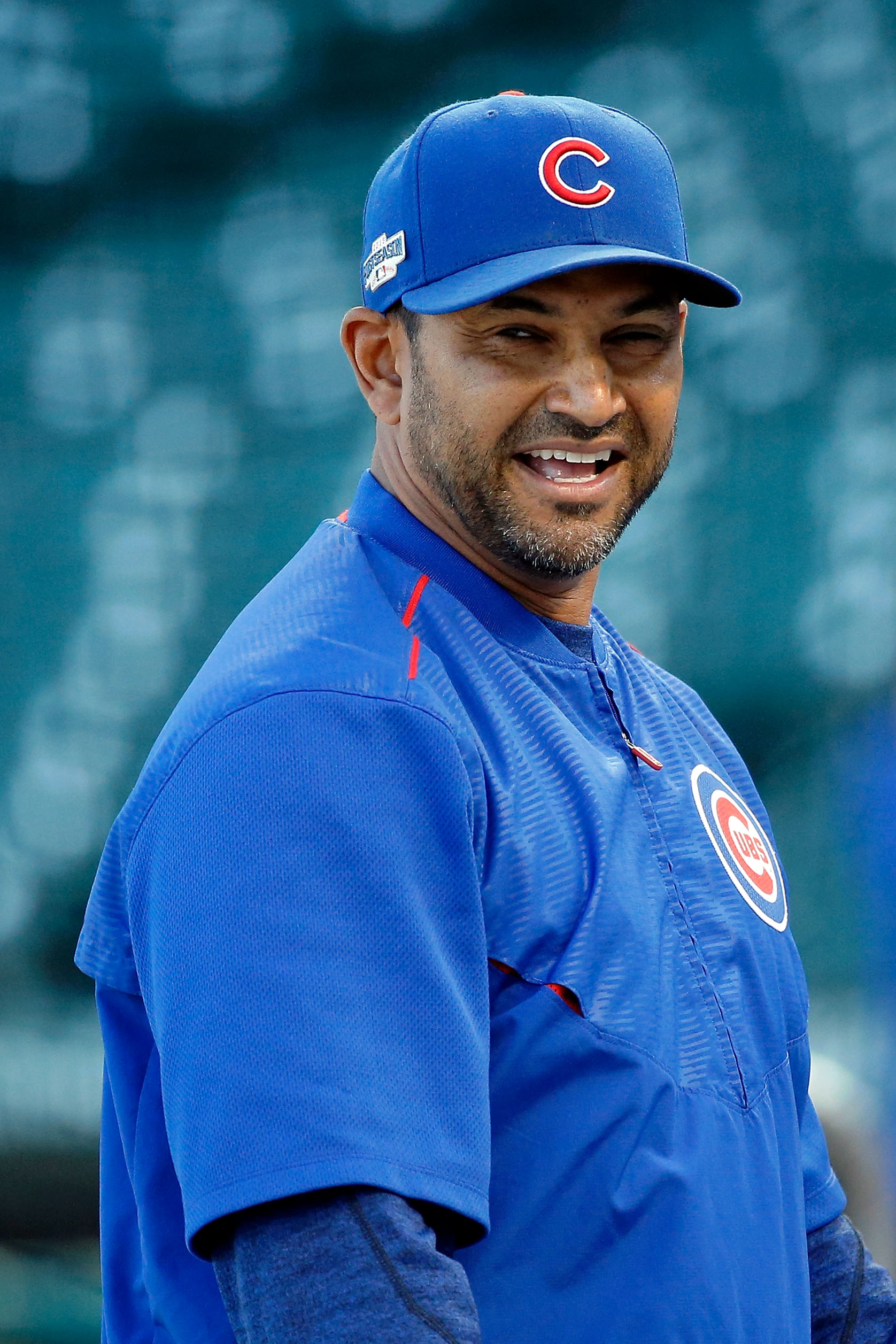 Nationals Name Dave Martinez Manager
NOV. 18: Martinez will make $2.8MM over the next three years. His 2021 option is valued at $1.2MM, giving his contract a maximum of $4MM over four years, Jorge Castillo of the Washington Post reports via Twitter. OCT. 30: The Nationals have formally announced the signing of Martinez to a three-year deal with a team option for the 2021…

2017-11-18 14:35:27
`
9
Castrovince: Awards Week a fitting finale
Awards season has become its own entity on the Major League Baseball calendar. It's not as emotionally exhausting as the postseason and not as imagination stoking as the Hot Stove season. It provides an opportunity not just to reward those who stood out during the just-completed campaign, but to reflect on the bigger picture of the year that was.

2017-11-18 11:00:00
`
7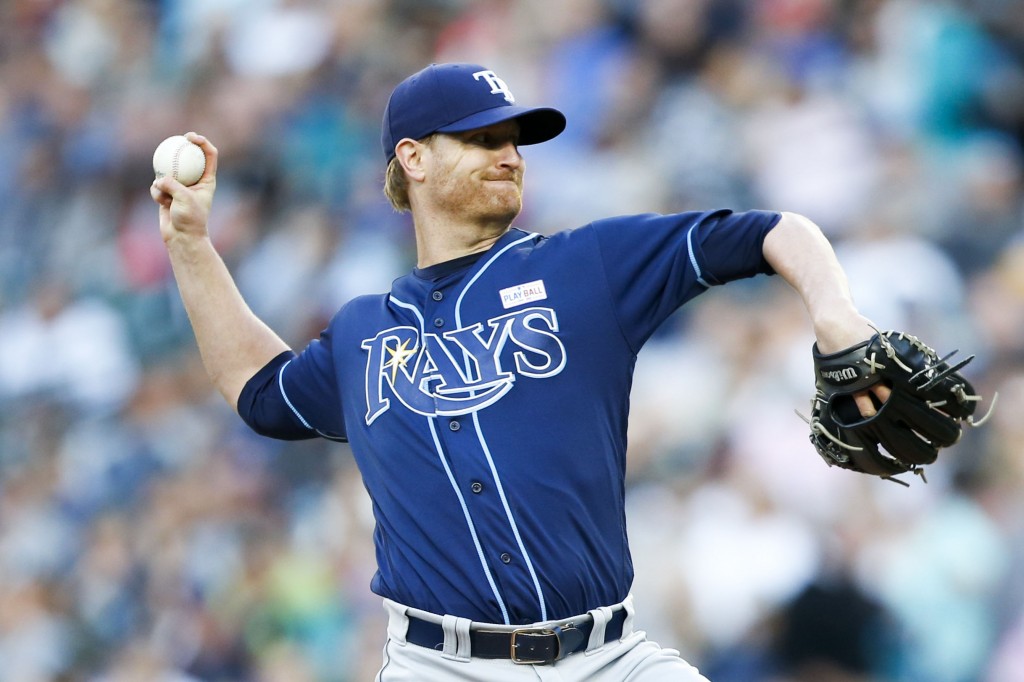 East Notes: O's/Cobb, Mets, Nats, Jays, Rays
The Orioles seem to be casting a wide net in their hunt for starting pitching, as they have been cited as having interest in quite a few arms already. While the organization has become known for doing a good portion of its business later in the offseason, perhaps it'll be more aggressive on some pitchers this time around. In…

2017-11-18 05:19:33
`
7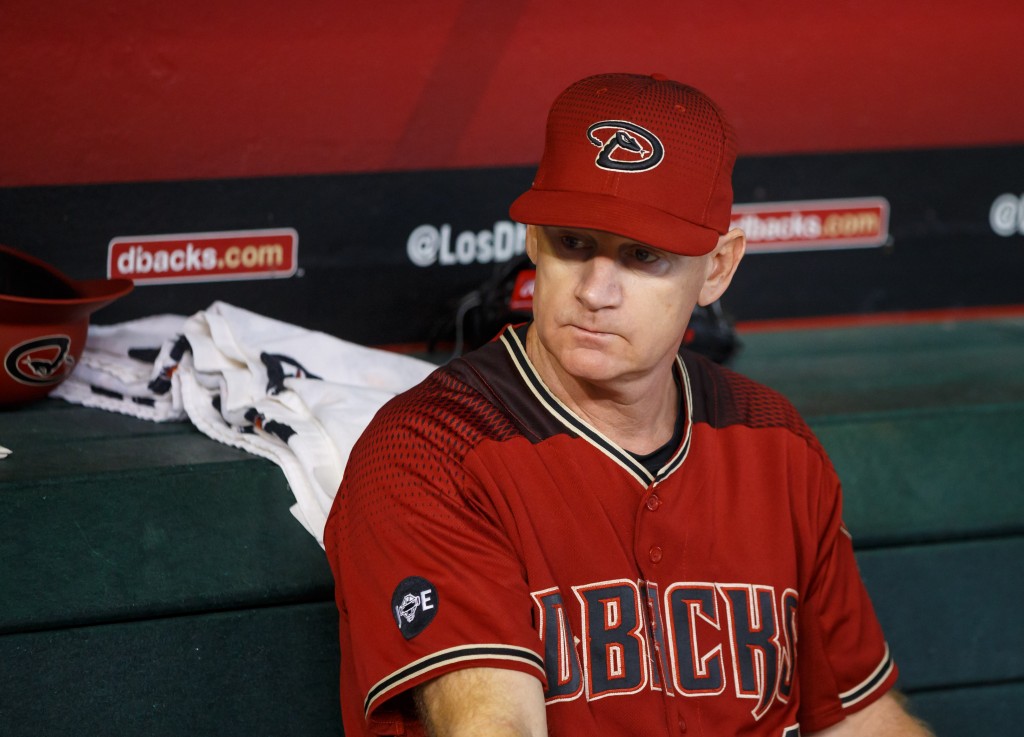 Athletics Name Matt Williams Third Base Coach
The Athletics have announced that Matt Williams will take over as the team's new third base coach. He will round out the staff of manager Bob Melvin. Oakland had an opening arise when the Nationals hired away Chip Hale, who's now the bench coach in the nation's capital. Williams, of course, previously served as the…

2017-11-18 01:11:19
`
10
Top prospects on display in AZ title game
The two Arizona Fall League teams with the most prospect talent will meet today for the championship when the Peoria Javelinas face the Mesa Solar Sox.

2017-11-18 00:18:19
`
7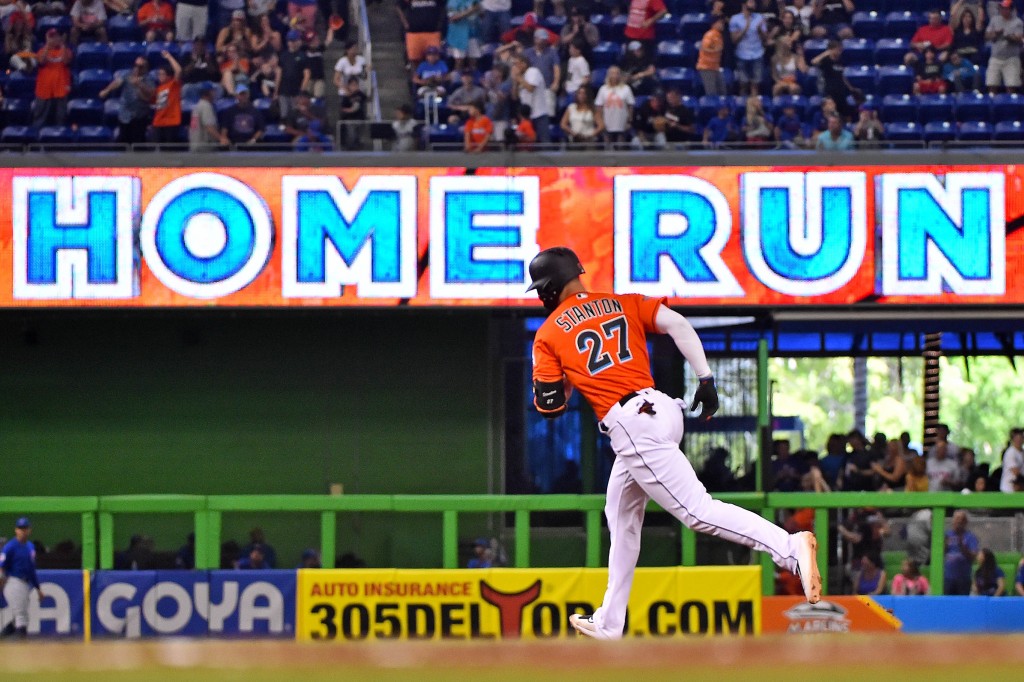 Giancarlo Stanton Rumors: Friday
You didn't think we were going to make it to the weekend without another look at the market for Giancarlo Stanton, surely? The Marlins slugger, fresh off of receiving the National League MVP Award yesterday, is still the biggest name to watch. Here's the latest: Offers are flowing in on Stanton now that the GM…

2017-11-17 23:32:03
`
7
Reds sign two outfielders to Minors deals
The Reds signed a pair of outfielders, Mason Williams and Rosell Herrera, to Minor League contracts on Friday and invited both to Major League camp at Spring Training.

2017-11-17 22:11:04
`
10
MLB Tonight holds 'Tall and Short' draft
This year's MVP winners presented an incredibly unique disparity in height. In fact, since the Baseball Writers Association of America began awarding the MVP, no winner had been taller than Giancarlo Stanton at 6-foot-6 or shorter than Jose Altuve at 5-foot-6.

2017-11-17 22:00:19
`
8
Beltre wins Personality of Year in MLB Awards
The baseball world saw on July 30 why Adrian Beltre, the newest member of the 3,000-hit club, has been selected as the Personality of the Year in the Esurance MLB Awards.

2017-11-17 21:50:46
`
5
Astros reap MLB Awards with seven winners
The grand finale of awards season culminated on Friday with the big reveal of this year's Esurance MLB Awards winners. The Astros swept through myriad categories as the most nominated team in baseball. They also won the most awards, topping all 29 other clubs with seven.

2017-11-17 21:20:37
`
6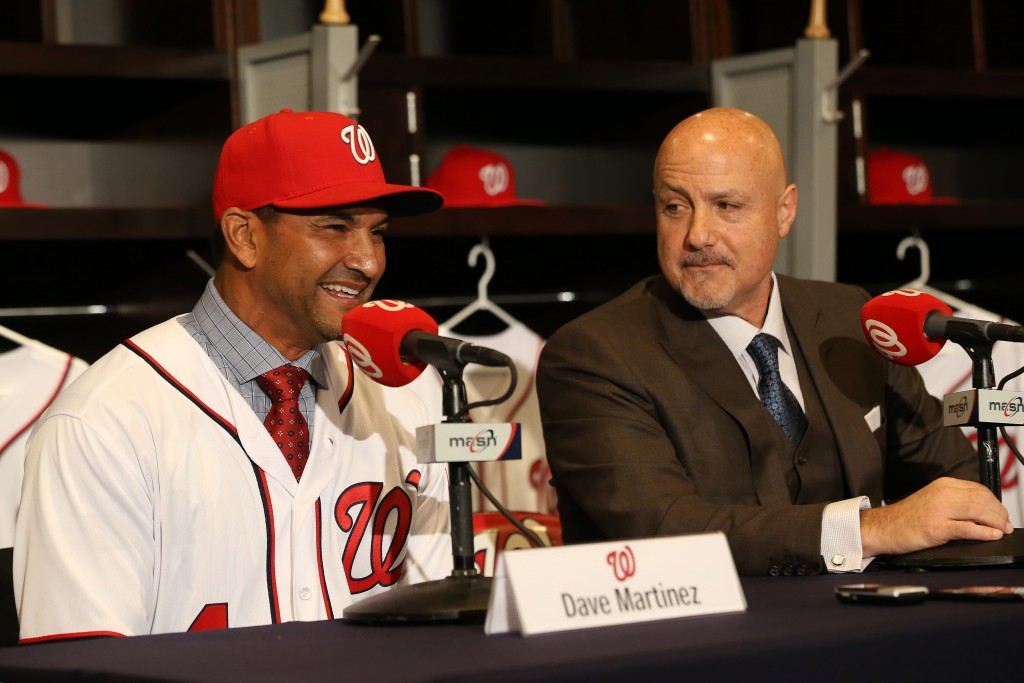 Offseason Outlook: Washington Nationals
MLBTR is publishing Offseason Outlooks for all 30 teams. Click here for the other entries in this series. The Nationals organization isn't hiding the disappointment after another NLDS washout. Neither is it making any secret of its expectation of a World Series run in 2018. But what'll it take to get there? Guaranteed Contracts Max Scherzer,…

2017-11-17 21:10:45
`
8
Altuve wins MLB Award for Best Major Leaguer
Right in the middle of everything good that happened to the Astros was second baseman Jose Altuve, who capped a dominant regular season with an equally impressive October, helping his team win the first World Series championship in club history. Altuve earned every bit of individual glory that came his way, including the AL MVP Award, the Players Choice Awards for Player of the Year and AL Most Outstanding Player and, as announced on Friday, the Esurance MLB Award for Best Major Leaguer.

2017-11-17 20:58:01
`
6
Rendon earns MLB Award for Best Performance
On April 30, Anthony Rendon went 6-for-6 with three home runs and 10 RBIs, pacing the Nationals' offense in a 23-5 victory over the Mets. That record-setting day has earned Rendon the Esurance MLB Award for Best Performance.

2017-11-17 20:51:36
`
5
Esurance MLB Awards unveiled now on Network
Capping a remarkable 2017 in Major League Baseball and wrapping up awards season, the Esurance MLB Awards are being given out live on MLB Network and simulcast on MLB.com.

2017-11-17 20:46:22
`
8
Verlander, Altuve named playoffs' finest
Astros teammates Jose Altuve and Justin Verlander capped Houston's history-making season as co-winners of the Esurance MLB Award for Best Major Leaguer, Postseason.

2017-11-17 20:44:11
`
10
Votto wins Best Player-Fan Interaction Award
It was a dream moment for any baseball-loving child. A six-year-old boy, Walter Herbert, was sitting in the front row of a Mets-Reds game on Aug. 31, and his favorite player, Joey Votto, hit a home run in the seventh inning of a 7-2 Reds win.

2017-11-17 20:42:28
`
5
After MVP year, Stanton's future unsettled
Giancarlo Stanton claimed a big offseason prize on Thursday night, being named National League Most Valuable Player. It was the latest in a long list of awards the All-Star right fielder has received for his remarkable 2017 season.

2017-11-17 20:31:37
`
6
Kluber, Jackson win MLB Awards
Corey Kluber, who won his second career AL Cy Young Award on Thursday, beat out finalists Max Scherzer (the National League Cy Young winner) and Justin Verlander for the Best Pitcher award, which began with nine nominees. Outfielder Austin Jackson -- now a free agent -- took home the award for Best Play, Defense, for his incredible catch on Aug. 1 at Fenway Park.

2017-11-17 20:30:49
`
4
Judge honored with MLB Award for Best Rookie
Aaron Judge has continued to rack up the accolades for his special season, the latest of which came Friday night when he won the Esurance MLB Award for Best Rookie. He wins the award over other finalists like Cody Bellinger of the Dodgers and Andrew Benintendi of the Red Sox.

2017-11-17 20:08:47
`
6
Arenado snags two Esurance MLB Awards
Nolan Arenado was the big winner for the Rockies on Friday night as he captured a pair of Esurance MLB Awards while teammate Chad Bettis also took home one.

2017-11-17 20:00:59
`
4
Indians' streak, Tumpane's heroics honored
The Indians' 22-game winning streak, a national phenomenon as the wins piled up, has been honored with an Esurance MLB Award for the Best Trending Topic category. Umpire John Tumpane, who helped save a woman's life on the Roberto Clemente Bridge prior to calling the Rays vs. Pirates game on June 28 at PNC Park, was also honored.

2017-11-17 19:43:57
`
4
MLB Award winners: 3 Best Moments inspire
Every season has them, the rare moments when the numbers on the scoreboard seem to matter less. We're talking about the great moments that transcend baseball, the ones that pepper highlight reels for generations, more for their backstory and the impact they'll have on a player, a team, a community, going forward.

2017-11-17 19:38:59
`
5
Acuna feeds off family, flourishes in Fall League
When the Mesa Solar Sox and Peoria Javelinas take the field in Saturday's Arizona Fall League championship game, no player will draw more attention than Atlanta Braves 19-year-old outfield phenom Ronald Acuna.

2017-11-17 19:28:23
`
4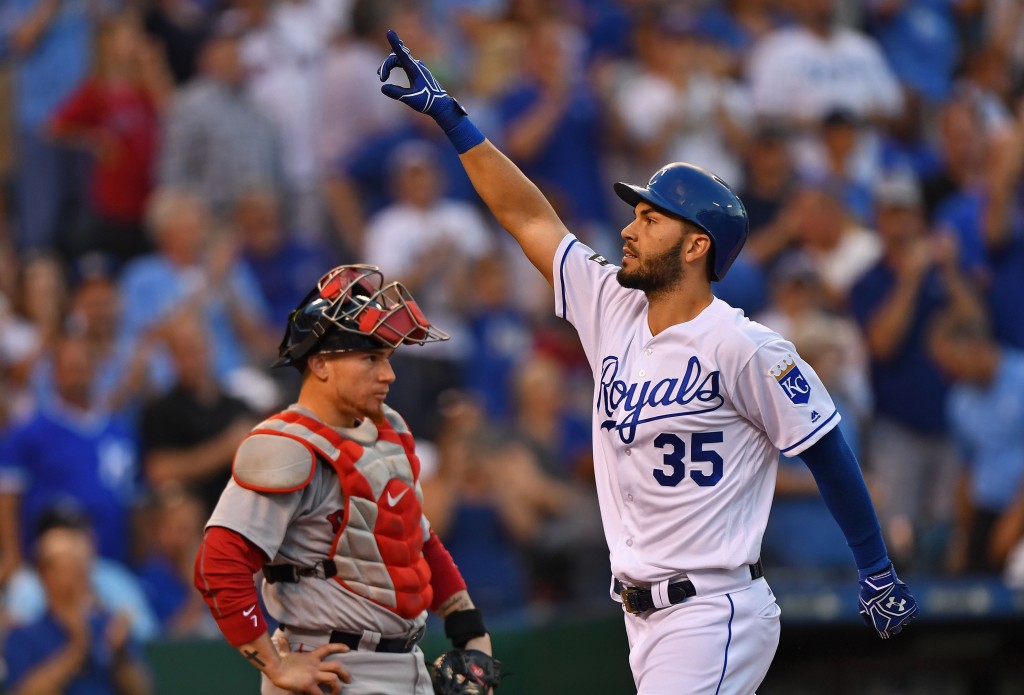 NL West Notes: JDM, Chacin, Stammen, Hosmer, Diamondbacks
Scarcely a day goes by in which the Giants are not linked to Giancarlo Stanton on multiple occasions, but John Shea of the San Francisco Chronicle reports that San Francisco is also considering the other top right-handed slugger that is available this offseason: J.D. Martinez. It's not clear if the Giants have sat down with…

2017-11-17 18:52:25
`
6
Williams joins A's staff as third-base coach
Longtime Major Leaguer Matt Williams, who enjoyed a managerial stint with the Nationals from 2014-15, has signed on to join the A's staff as the third-base coach.

2017-11-17 18:45:18
`
4
Yanks interview Boone for manager opening
The author of one of the most memorable moments in Yankees postseason history was the latest to interview for their managerial opening. Aaron Boone became the most recent candidate to interview with New York on Friday morning, as general manager Brian Cashman continues the club's search after a brief pause for the GM Meetings this week.

2017-11-17 17:16:42
`
5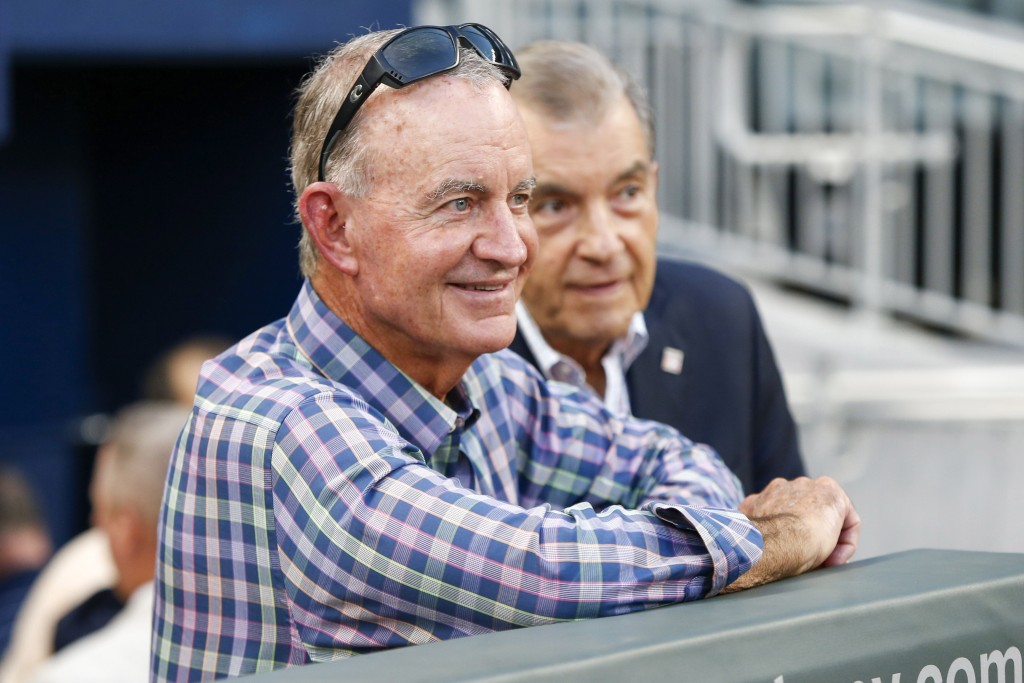 John Hart Leaves Braves Organization
The Braves announced on Friday that former president of baseball operations John Hart has stepped down and is leaving the organization "to pursue other opportunities." Hart's departure comes less than two months after GM John Coppolella resigned from his post due to infractions on the international free agent market and in the domestic amateur draft.…

2017-11-17 16:58:23
`
5
Podcast: Who has prospects to deal for Stanton?
On this week's Pipeline Podcast, Jonathan Mayo and Jim Callis discuss the AFL title game, their picks for Fall League MVP, teams with the prospects to trade for Giancarlo Stanton and the prospects the Mariners gave up in two trades.

2017-11-17 16:23:02
`
7
AFL's elite prospects vie for title Saturday
The two Arizona Fall League teams with the most prospect talent will meet Saturday for the championship when the Peoria Javelinas face the Mesa Solar Sox.

2017-11-17 16:12:10
`
6
Say cheese-cake: MLB Thanksgiving recipes are back!
Thanksgiving falls at a perfect time on the baseball calendar, right on the heels of the World Series and awards season. It's an ideal time for players and fans to catch their collective breath before the Hot Stove burns bright again during the Winter Meetings.

2017-11-17 15:56:13
`
8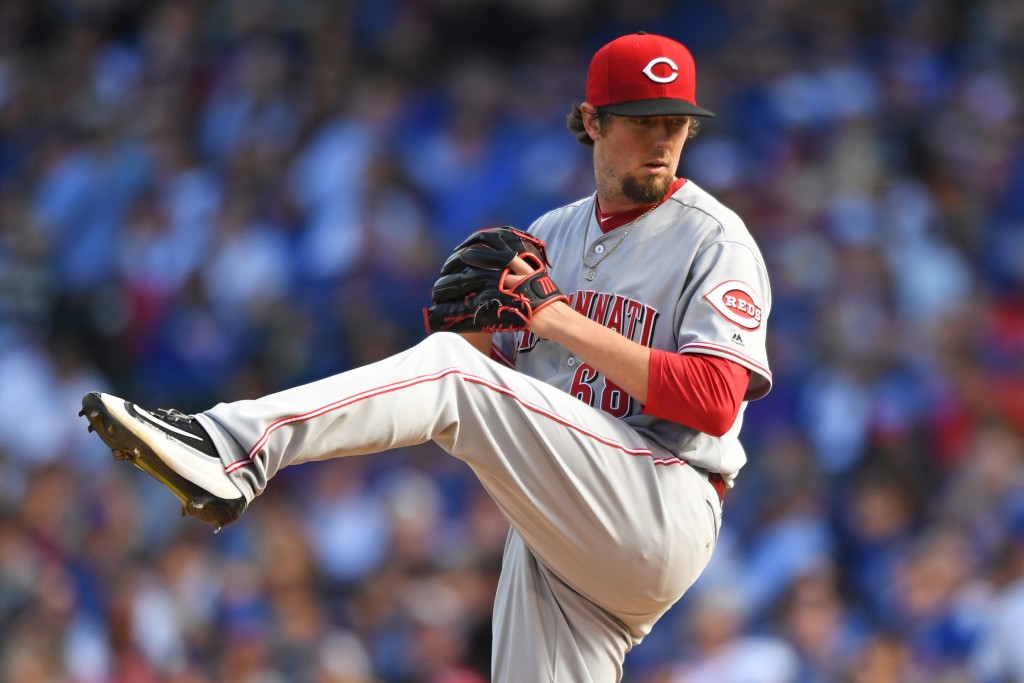 Minor MLB Transactions: 11/17/17
Here are Friday's minor moves throughout the league… The Blue Jays announced last night that they've brought back former first-round pick Deck McGuire on a minor league contract and invited him to Major League Spring Training. Toronto selected McGuire, now 28 years of age, with the 10th overall pick back in 2010. The former Georgia…

2017-11-17 15:26:16
`
5
Bregman enjoys life as World Series champ
The Astros certainly have been active in the two weeks since their World Series triumph over the Dodgers. No player, though, has been living it up as much as 23-year-old third baseman Alex Bregman, who might as well print some "U.S. Tour 2017" t-shirts.

2017-11-17 13:00:00
`
4
Longtime exec Hart leaves Braves
Atlanta Braves Senior Advisor John Hart has stepped down from his position, effective immediately, to pursue other opportunities outside the organization.

2017-11-17 11:56:35
`
4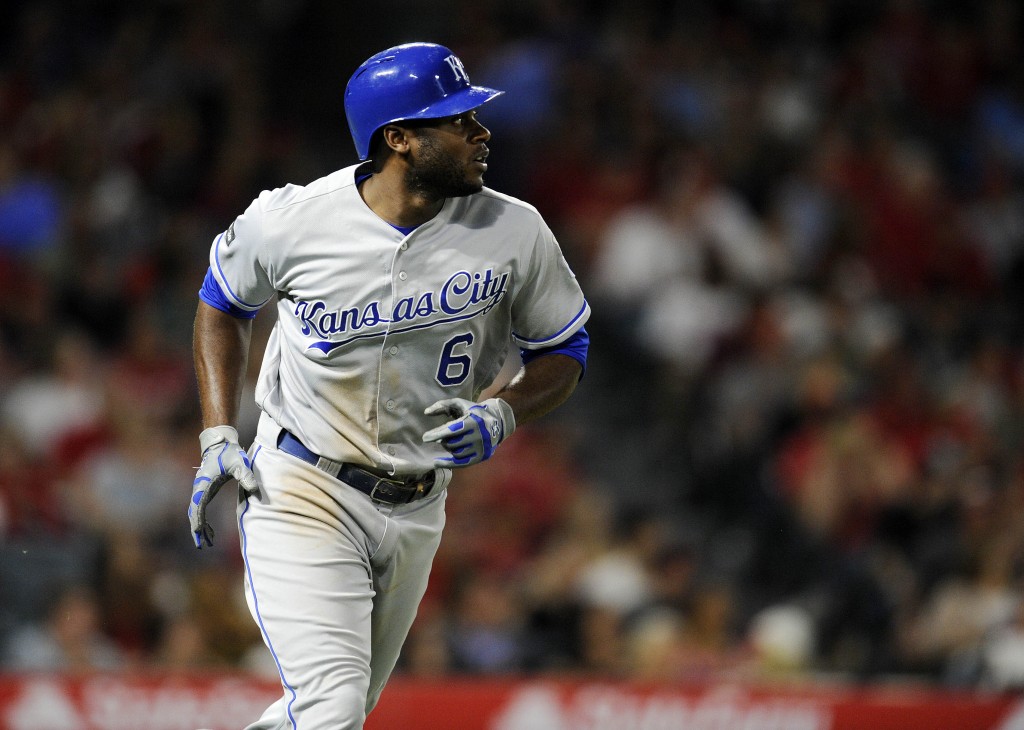 Heyman's Latest: Moore, Cain, Rangers, Vargas/O's, Rodney/D-Backs
In his latest Inside Baseball column, Jon Heyman of Fan Rag looks into the Royals front office. Owner David Glass is "considering a possible two-year extension" for GM Dayton Moore, writes Heyman, even though Moore has "no leverage" given that he's already under contract for three more seasons. This all arises after Glass declined to allow the Braves to…

2017-11-17 05:17:25
`
7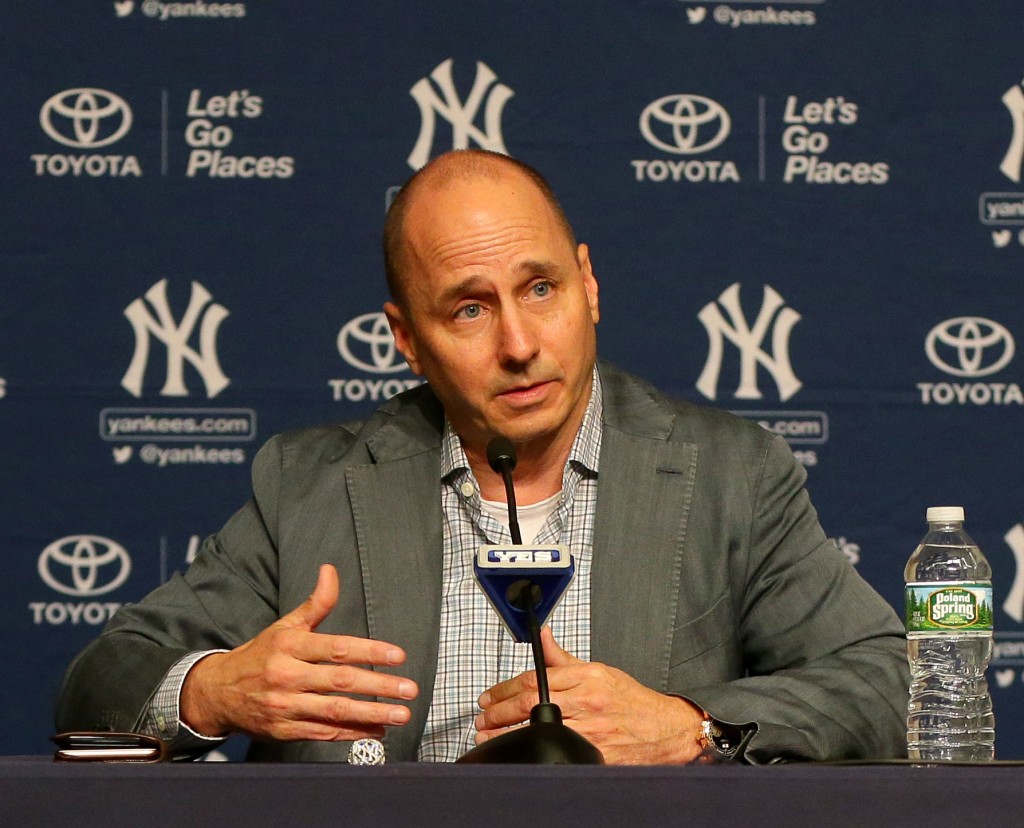 Offseason Outlook: New York Yankees
MLBTR is publishing Offseason Outlooks for all 30 teams.  Click here for the other entries in this series. What was supposed to be a transitional year for the Yankees instead nearly resulted in a World Series berth, as breakouts from Rookie of the Year Aaron Judge, Aaron Hicks and Luis Severino (among others) propelled the club…

2017-11-17 03:22:48
`
4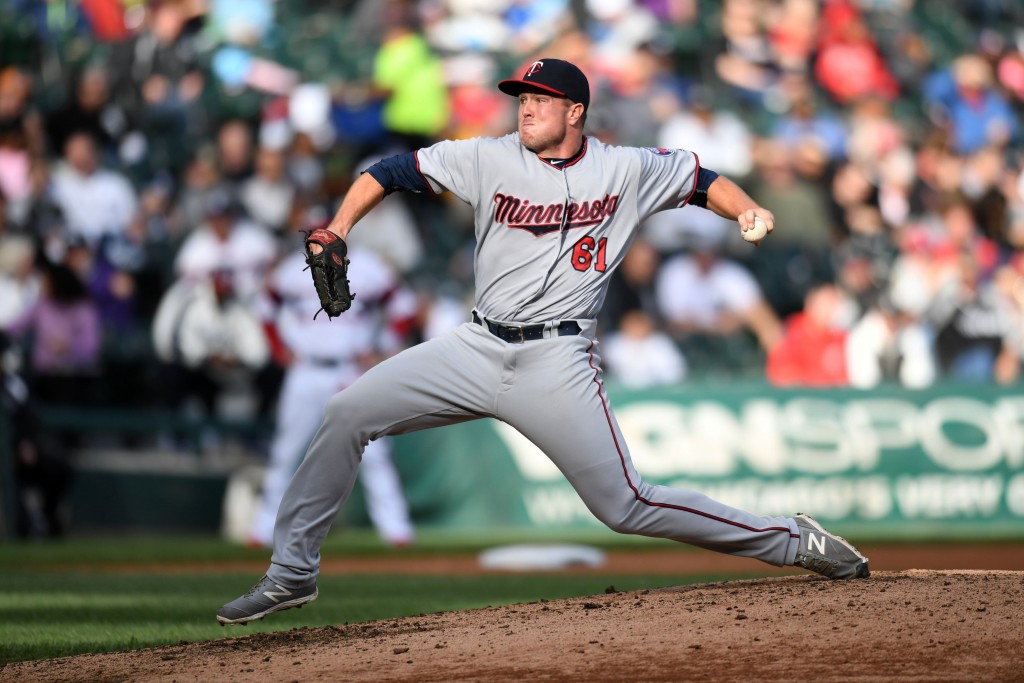 Minor MLB Transactions: 11/16/17
Here are the day's minor moves: The Orioles have added former Twins lefty Ryan O'Rourke, according ESPN.com's Buster Olney (via Twitter). While the report doesn't specify, it seems reasonable to presume that it's a minors pact given that O'Rourke missed all of 2017 after undergoing Tommy John surgery. The 27-year-old struggled with free passes in his…

2017-11-17 01:28:42
`
4
Mark Bowman: Why I put Bryant 1st on my ballot
Moments after Giancarlo Stanton was named National League MVP and the individual ballots were released, my Twitter feed filled a rash of opinions regarding my decision to give a first-place vote to last year's winner Kris Bryant.

2017-11-17 00:04:05
`
4
MLB Awards grand finale tonight (8 ET, MLB Network)
The grand finale of Major League Baseball in 2017 has arrived. Somehow, even after all the drama that we witnessed from April through November in a magnificent season, there's one more dramatic moment to behold for baseball fans everywhere.

2017-11-17 00:00:00
`
6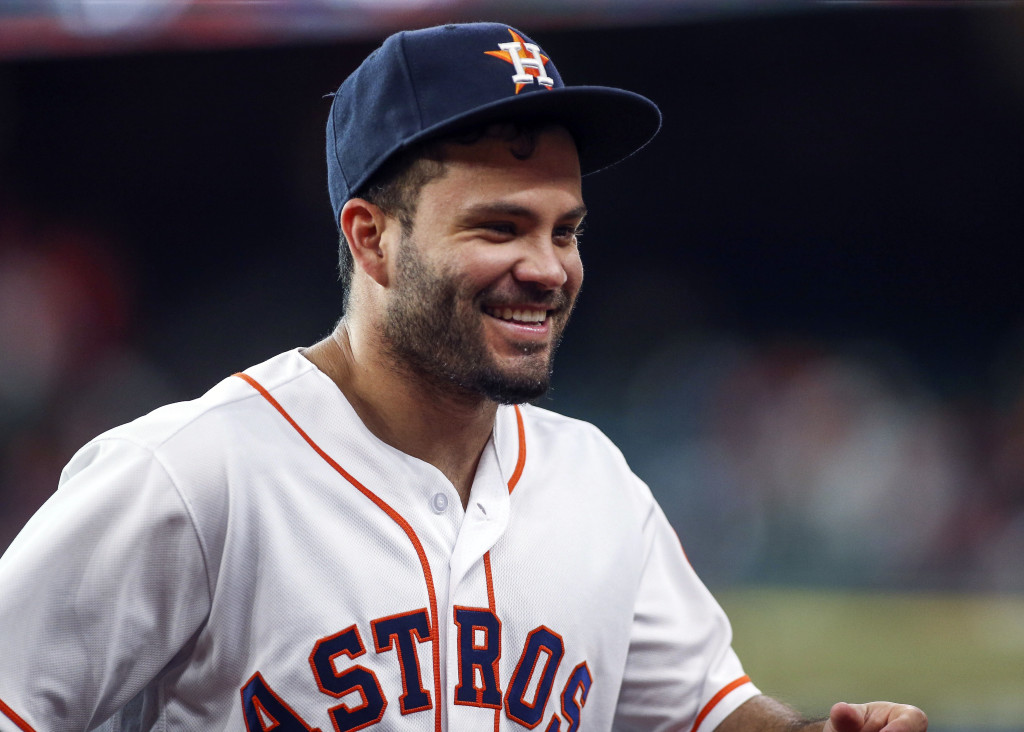 Jose Altuve Wins American League MVP Award
Astros second baseman Jose Altuve was the clear favorite among Baseball Writers' Association of America voters for the American League Most Valuable Player award, as he took 27 of 30 first-place votes en route to his first MVP nod. Altuve, a diminutive but dominating figure, led the American League in hits for the fourth-straight season…

2017-11-16 23:53:43
`
4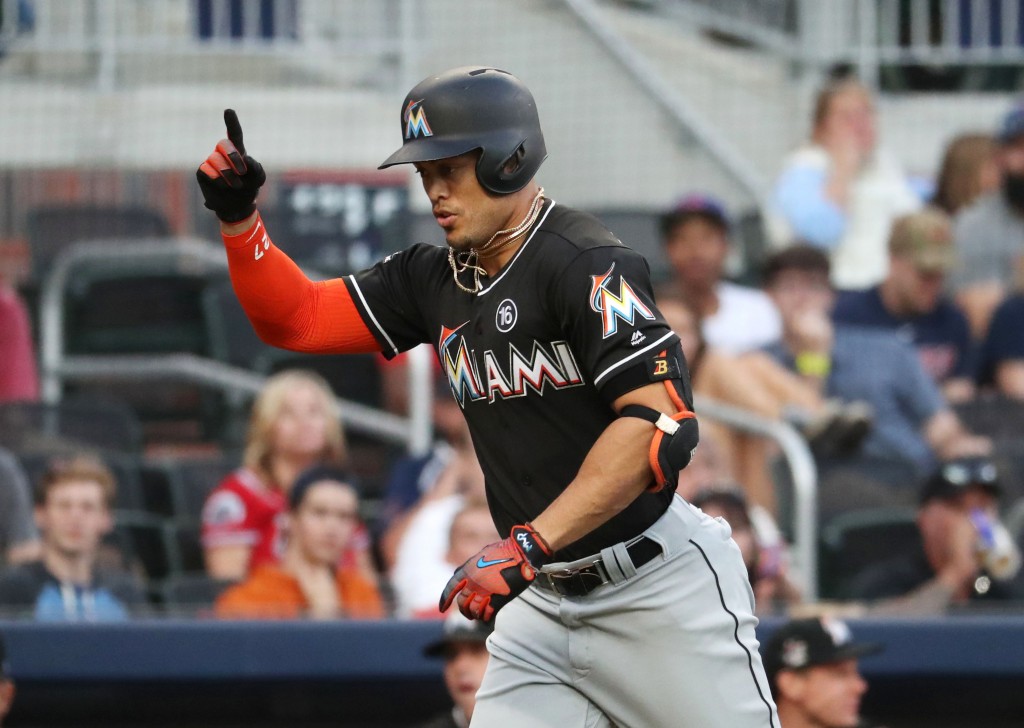 Giancarlo Stanton Wins National League MVP Award
Even as we anxiously await news as to whether and where he'll be traded, Giancarlo Stanton of the Marlins has been tabbed as the National League's Most Valuable Player for the 2017 season by the Baseball Writers' Association of America. Joey Votto of the Reds came in a very close second; Paul Goldschmidt of the D-Backs rounds…

2017-11-16 23:22:59
`
6
2018 Competitive Balance Draft Pick Order
Major League Baseball has set the order for Competitive Balance Rounds A and B of next year's draft, reports Jonathan Mayo of MLB.com. Those rounds, which take place after the completion of the first and second rounds, respectively, are comprised of picks awarded to teams that are considered in the bottom 10 in terms of…

2017-11-16 23:08:12
`
6