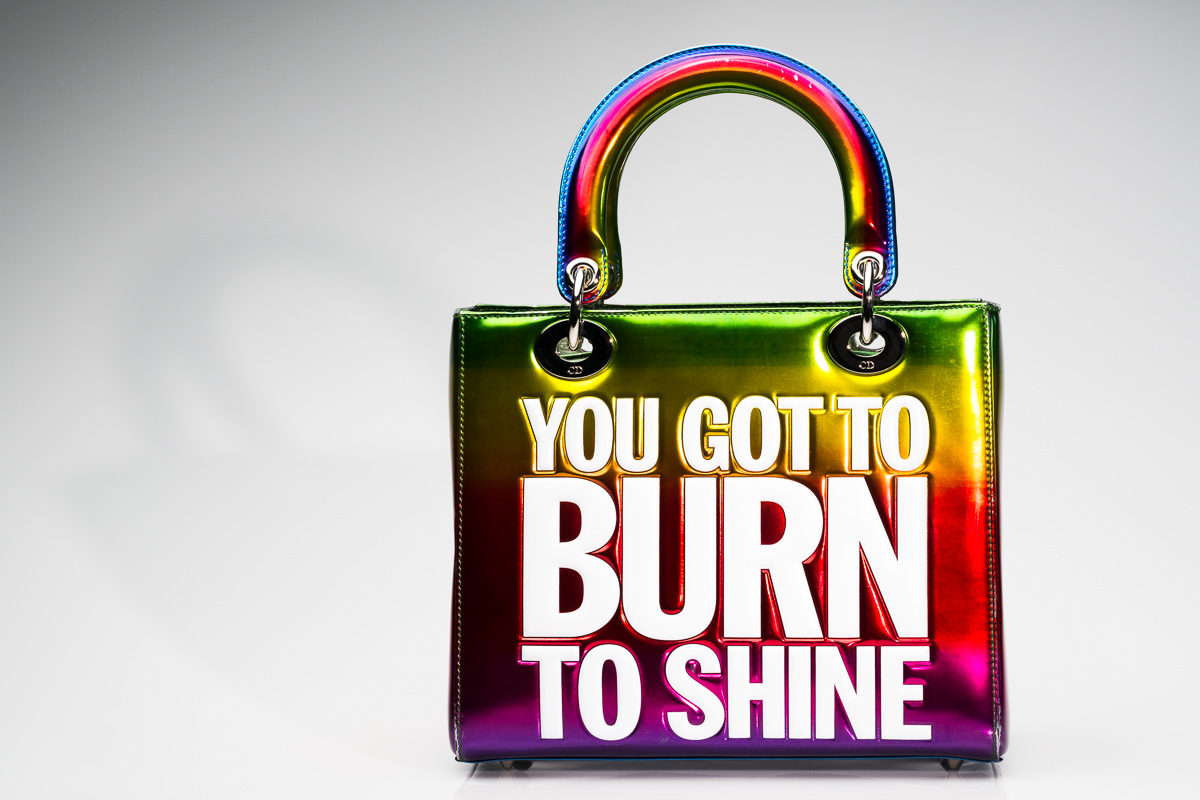 A Closer Look at a Few of the Dior Lady Art #2 Bags
Many brands partner with artists to reinterpret its designs by adding art to a bag in order to pair the two seamlessly. Some brands have a lot of success (think Gucci with Unskilled Worker and Gucci Ghost) and others have a specific following but are not as widely lauded. At the start of December, Dior launched Dior Lady Art #2, which followed the first Lady Art collaboration from the year prior. Artists were chosen to redesign the iconic Lady Dior bag, applying their unique style to the house


14 Women Just Redesigned These Iconic Nikes, and We're Full-On Swooning
Get ready to clear out your closets and crack open those piggy banks because Nike is about to drop a brand-new sneaker line that'll make you swoon. Dubbed The 1 Reimagined, the innovative collection features 10 street-style-ready shoes, all of which were designed by badass women. Can we get a "heck yeah"? In just four days, 14 female designers from Nike's internal team worked together to completely reimagine two iconic basketball sneakers from the '80s - the Nike Air Force 1 and A


10 Must-Have Items from the Coolest Geek-Chic Store Around
As every fangirl knows, when you're a huge fan of something, it's only natural to showcase your fandom with your wardrobe. You might own a handbag, a few t-shirts, anything to show off your interests. Today's featured store helps you buy all of those items and more. Her Universe is a website ...Continue reading


This Empowering Lingerie Photo Series Redefines What It Means to Have a "Perfect Figure"
It's finally becoming less and less common for people to put the word "perfect" in front of "body," because there is no such thing. The images and ideas we're fed online and in advertisements are changing for the better, and a new campaign from inclusive lingerie brand Parfait is redefining what it means to have a "perfect figure." Parfait spoke to six women and created a stunning photo series that proves there's not just one body type that's meant for lingerie. Every woman i


These Thigh-High UGG Boots Were Made For Fashion Rule Breakers Like Rihanna
The UGG boots you count as Winter staples received a major makeover at Men's Fashion Week in Paris. Y/Project and UGG collaborated together for the Fall/Winter 2018-2019 season and debuted pairs of slouchy thigh-high boots that left the internet feeling very confused. The boots went all the way up the legs of models as they walked down the runway, and were paired with oversize jackets and shirts for streetwear vibes. It might take a moment for you to collect your thoughts on the new shoes,


Miley Cyrus's Bikini Is a Substitute For the White Wedding Dress We Know You Want to See
Everyone's curious as to whether Miley Cyrus and her beau Liam Hemsworth have tied the knot (though they're reportedly in no hurry to get married). Nevertheless, we admire their laid-back style. The couple isn't making any public comments, they're just minding their own business on the beach at Byron Bay in Australia. That's where Miley debuted this white two-piece - a rather simplistic bikini for a notoriously wild dresser - which might as well be a substitute for the


Victoria Beckham's Louis Vuitton Look Just Got Upstaged by a Hawaiian Shirt
"I mean, would you look at Brooklyn?!" That was our first thought upon seeing the Beckham family stroll up to the Louis Vuitton men's show in Paris, a celebration of designer Kim Jones's final offering for the fashion house. The budding photographer and boyfriend to Chloë Grace Moretz joined his stylish parents, David and Victoria, to pose for photos. While Victoria looked sleek in a typical uniform of trousers and a well-tailored coat (she wore a similar crimson turtleneck to the one...


How to Style Jogger Pants Beyond the Typical Airport Outfit
Joggers are here to stay, at least for Winter. As much as we would like to give up this lazy-girl staple, it's January and it's cold, making joggers an easy outfit pick. Though we often see It girls like Gigi Hadid wearing the pants to the airport, it goes way beyond just certified loungewear. You can easily take joggers to the streets with a change of shoes or top. Don't discount the versatility of these pants. Ahead are eight street style approved ways to style joggers for outsi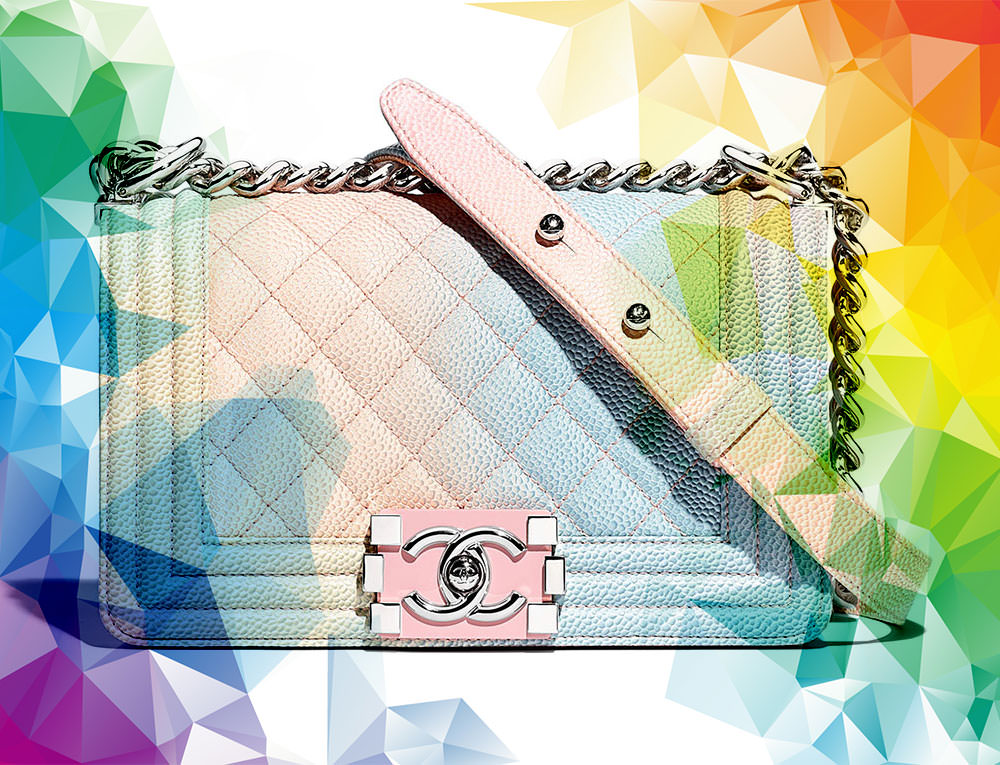 Rainbow Chanel Boy Bags are Back for Pre-Collection Spring 2018, Along With a New Mini Size
Chanel just dropped its Pre-Collection Spring 2018 lineup, which we'll be covering in complete detail early next week, but while thumbing through it, we noticed two things we needed to tell you about immediately. First, Chanel has revisited one of its most popular Boy Bag colorways of recent seasons, the dreamy rainbows of Chanel Cuba Cruise 2017. Second, there's a new size of Boy Bag available: the Mini, which is the smallest available in the lineup so far. We covered the original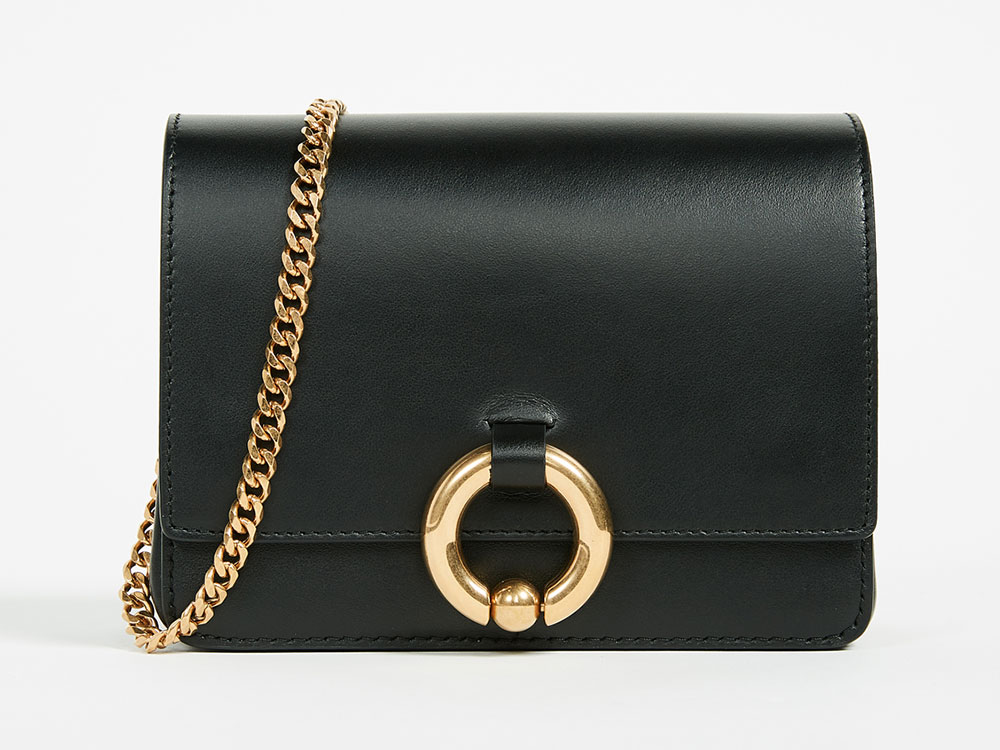 Start the New Year on the Right Note With These 20 Subtle, Neutral Everyday Bags
As you are all well aware, the internet is a visual place. That guides what people look at, so it also guides what we show you, which are often fun, seasonal pieces that look great on a high-definition screen. In real life, though, those aren't always the bags we want or need to carry, especially since most of us have daily lives that involve jobs, kids, errands and the other vagaries of the human experience. For that stuff, the best route is often a neutral bag you can carry for days at a


This Is Us Nailed What It's Like to Shop For Plus-Size Wedding Dresses
Ah, wedding dress shopping. If the mainstream bridal industry is to be believed, choosing that perfect white gown is one of the most exciting parts of preparing for the big day. But for many plus-size brides - myself included - the thought of finding a wedding gown comes with a big dose of skepticism. Being measured, trying on sample sizes that you can't zip up - for the 67 percent of American women who are plus-size, those are hardly the hallmarks of a good time. That's why it was a


62 Times Kim Kardashian's Outfit Wasn't Kanye Approved
Before there was Balmain, Givenchy, or Kanye West, even Kim Kardashian wasn't immune to the trends of the early 2000s. And while Kim may be trying to forget her fashion past, we just can't stop soaking in the fur vests, maxi dresses, and thigh-high boots that caught our attention from the very beginning. Even to this day, she still manages to surprise us with some of her outfit picks. Read on to check out Kim's humble style beginnings and celebrate the fact that if she can undergo


If Gigi Hadid's "Zayn" Phone Case Doesn't Scream True Love, We Don't Know What Does
Ever since Gigi Hadid and Zayn Malik started dating, it's as though they've been inseparable. The adorable couple has even been spotted wearing similar outfits from time to time. While in New York, Gigi was seen wearing a head-to-toe monochrome ensemble. The supermodel styled a black motorcycle jacket with matching skinny jeans and zip-up sneakers. She finished her look off with a pair of chic aviator shades and mini handbag by Tod's. If you look closely, you'll also notice t


You'll barely recognize Emma Stone on her first red carpet


Meghan Markle's Plaid Blazer Might Be the Riskiest One Any Royal's Ever Worn
If Meghan Markle's style is a bit progressive for the royal court, we don't mind one bit. Naturally, the American actress has worn a whole handful of ensembles at public events, so we imagine she's quite clear in what she feels comfortable putting on to step out. After debuting all-black outerwear to visit Cardiff Castle with Prince Harry (some might have noted that dark colors are usually reserved for somber events), Meghan brightened up the room when she shed her Stella McCartne


When Being a Good Lawyer Means Dressing Your Clients
Public defenders sometimes have to buy courtroom attire for defendants who can't afford it. The first time I found a stray men's tie in my wife Amanda's backseat, I imagined that one of her coworkers had perhaps ripped it off in a fit of rage after a trial and forgotten it. Then the suit coats started piling up, all slightly stylistically out-of-date and hanging off plastic hangers. New trials brought new, unfamiliar clothes into her car, which would then disappear again after ...


'The Good Place' Asks How a Good Person Dresses
Even Eleanor's wardrobe is a subtle form of torture. Editor's note: spoilers for season 1 of The Good Place. In the season 2 premiere of NBC's brilliant show The Good Place, Eleanor Shellstrop, (Kristen Bell) attends a gala welcoming her to the titular Good Place, a heaven-like afterlife where all the good people go. Eleanor attended the same gala during the season 1 premiere, but this time around she wears a giant sash that reads "BEST PERSON." Soon after, Eleanor's fren...


I'm Obsessed With These $41 Adidas Sneakers I Got on Amazon - They're So Comfy AND Cute
I have been on the hunt for a simple white pair of sneakers for months now. I wanted something that would be fashion-girl approved, yet still comfortable for long treks. I'm from San Francisco, and I walk up and down big hills on the daily. After plenty of searching, it finally occurred to me that I should do a sweep of Amazon. That's where I found these Adidas Cloudfoam Advantage Clean Sneakers ($41) - a bestselling option on the massive retail site. I was shocked by the affordable p


My 5 Favorite Awards Season Beauty Trends & How to Copy Them on Campus
For any die-hard fashionistas out there, awards show season means red carpets, and red carpets mean fashion. This weekend at the SAG Awards, all manner of stars will waltz down the iconic carpet, say a few charming quips to Ryan Seacrest before the show, and pose for fabulous photos, all the while ...Continue reading


Michelle Williams's Engagement Ring Will Make You Faint From Love at First Sight
While we were all consumed by the dresses on the Golden Globes red carpet, Michelle Williams quietly strolled along with a huge engagement ring on her finger. The actress was mum on the significance of the jewelry that day, but we have since learned she's engaged to New York financier Andrew Youmans. The couple was spotted on vacation together a few weeks prior, and Michelle, not surprisingly, was wearing the same ring. When you zoom in on the delicate piece, you can clearly see a heart-sh


Meghan Markle's Jet Black Outfit Definitely Wasn't Approved by the Queen
Looks like Meghan Markle has decided to keep on pushing the boundaries. Since she first ditched the royal protocol on the day she announced her engagement to Prince Harry, the bride-to-be has been keeping us on our toes, both with her fashion choices and hairstyles. And for her third official engagement in Cardiff, England, Meghan didn't make any exception. Once again matching with her fiance, Meghan wore a chic, all-black outfit - a surprising move since the royal family usually reserve...


Olivia Munn Wore a Bra as a Top - and When You See It, You Might Actually Try It
We've seen Olivia Munn in countless sexy swimsuits, from plunging one-pieces to romantic bikinis, and on the red carpet, the star usually opts for body-hugging numbers. But her appearance at Stella McCartney's Fall 2018 launch stunned. She wasn't wearing overbearing colors, just oversize khaki coordinates from the English designer's line - except Olivia decided to put her crushed velvet bralette on display rather than covering up with a plain white tee. Olivia's gold je


Fashionista shares the trends that are going to be beauty game-changers in 2018. So excited to see these come to life! Do coconut oil hair masks actually work? Lauren Conrad tried them every week for a month, and here are the results. Whaat? Amazon's Alexa could start giving out opinions. Congrats ...Continue reading


28 Valentine's Day Outfit Ideas Based on Your Plans
There's no one right way to do Valentine's Day, and different agendas call for different outfits. Let's face it, nobody wants to end up at a fancy, romantic restaurant under dressed. Whether you're staying in for a cozy night with your boo or catching a movie with your girlfriends, the inspiration shots ahead will guarantee you a most fashionable holiday. Know exactly what kind of look you need? Jump ahead to the category you want to see. To a Movie To an Intimate Dinner Sta


27 Gifts the Man You Love Will Love
Finding a Valentine's Day gift for the man in your life isn't exactly a walk in the park, but one thing that can make it easier is tailoring your search to his personality. If he likes sports, go sporty. If he's a workaholic, get him something he can use at the office. And if he loves nothing more than lazing around the house with you, then the perfect piece of loungewear might be in order. Once you identify the kind of man he is - and if you're buying him something for Valen


How to Eat Healthy on a Bad Mental Health Day
Even though the new semester has just begun for most students, you may already be feeling the pressure. College can feel like a whirlwind even in its slowest seasons. Classes are stressful enough, but when you add in extracurriculars, a social life, and possibly a part-time job, it can be difficult ...Continue reading


Kate and Naomi Remind Us Who's Boss as They Close the Louis Vuitton Menswear Show
What's the best way to end your time at one of the most influential fashion houses on the planet? How about with a supermodel on each arm? That's how Kim Jones chose to wave goodbye to Louis Vuitton on Thursday, as he called on fashion's very own Cher and Dionne, Kate Moss and Naomi Campbell, to help him go out with a bang. The British models made a surprise appearance during the Fall 2018 menswear show in Paris, dressed in LV monogram belted coats and buckle-detail ankle boots.


Inside the "middle-class prison" that more and more women are finding themselves in.