The Ultimate Guide to Surviving Cold Weather in College
Although winter doesn't officially start until December 21, the cold weather has set in pretty much everywhere. Without our moms to remind us to dress warm, I've seen plenty of college students walking around still dressed like it's summer (and looking pretty miserable!). But just because the ...Continue reading

2017-11-20 17:00:00
`
1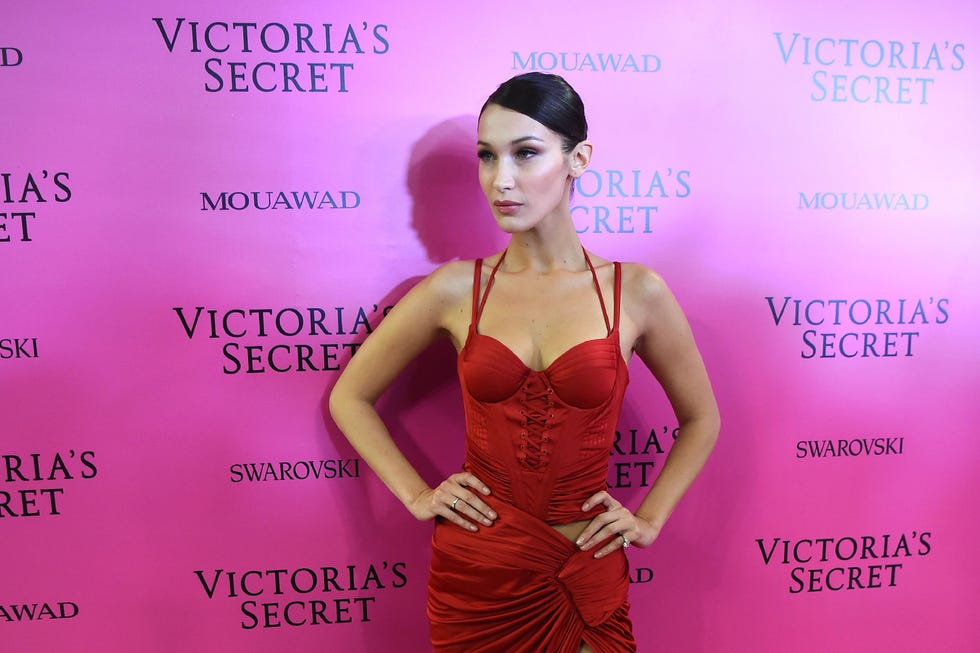 Bella Hadid Is a Bombshell in Red at the Victoria's Secret Fashion After Party


2017-11-20 16:57:00
`
3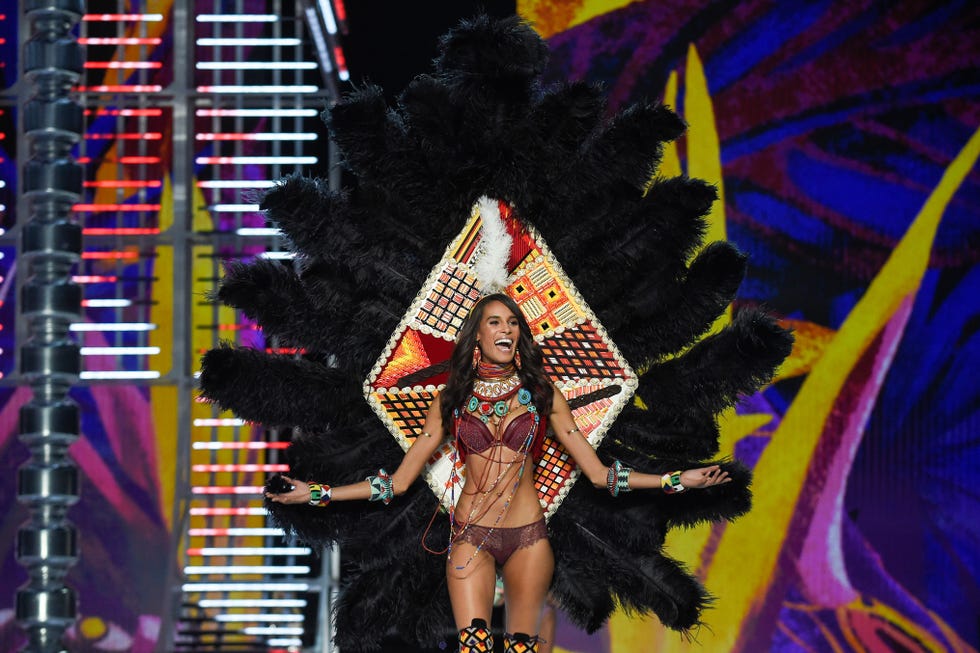 The Most Impressive Victoria's Secret Angel Wings From the 2017 Fashion Show
True works of art.

2017-11-20 16:15:10
`
1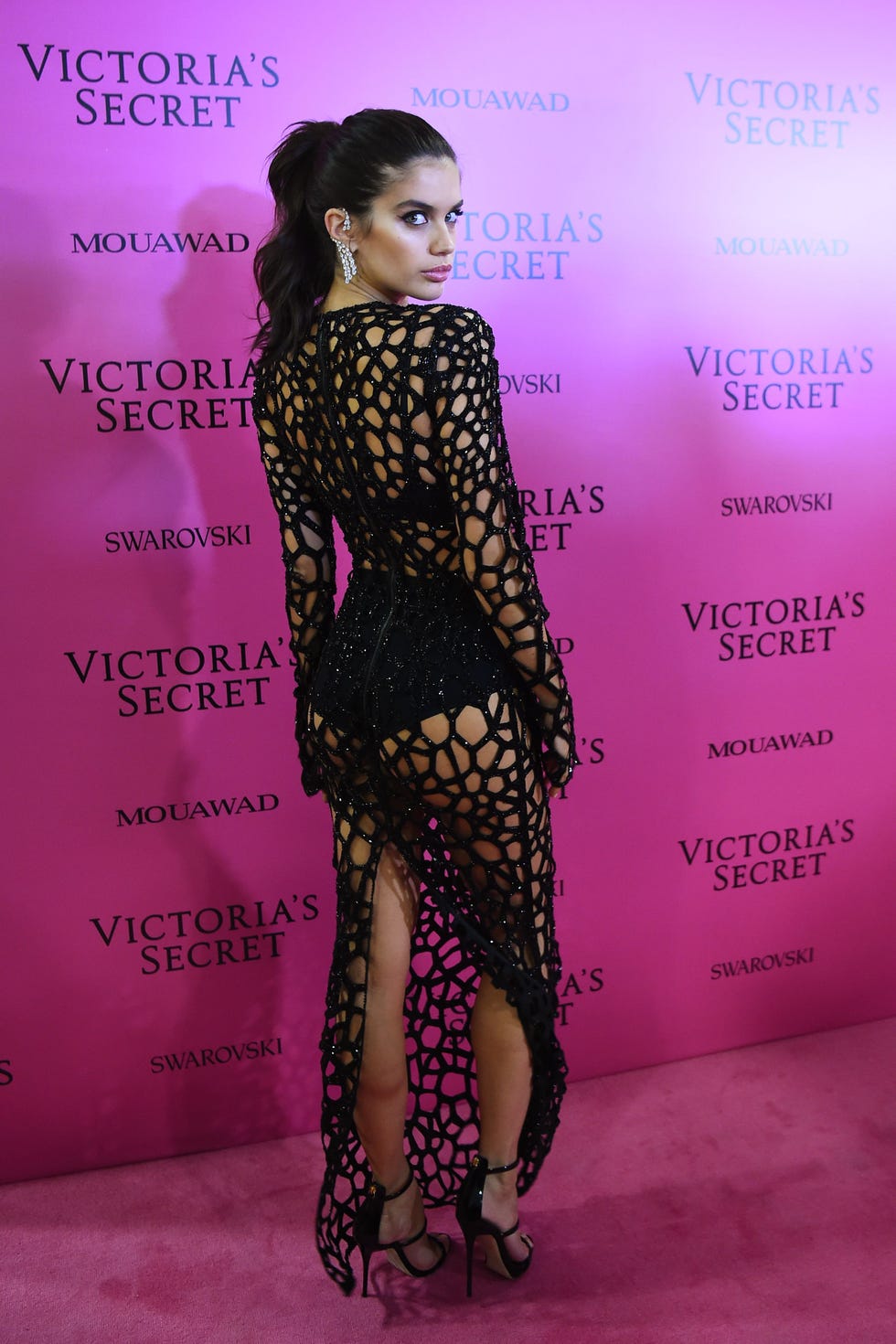 All the Looks From the 2017 Victoria's Secret Fashion Show After Party


2017-11-20 15:52:00
`
0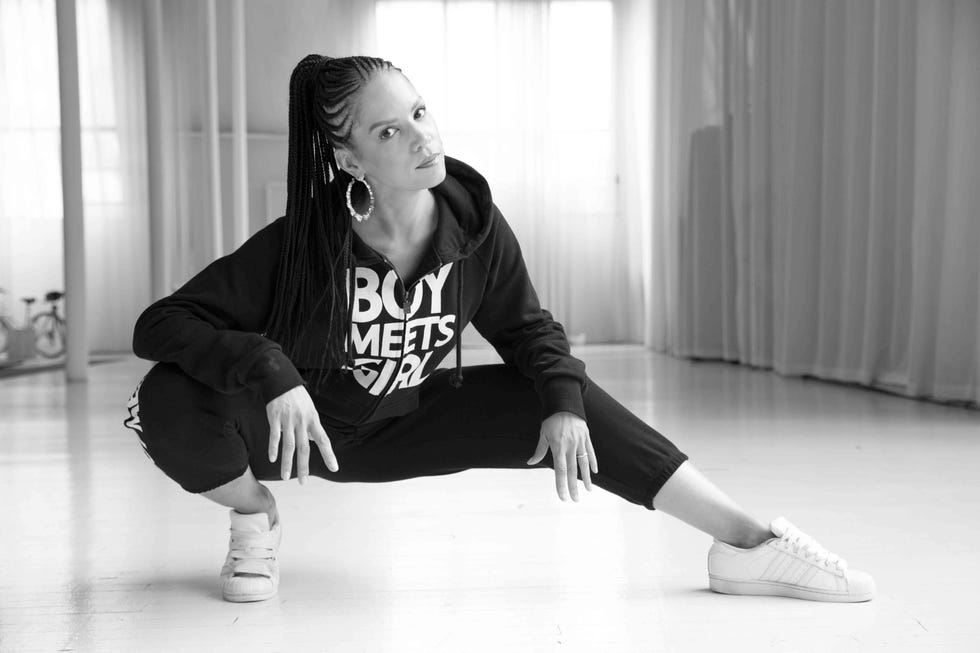 Boy Meets Girl to Launch Limited-Edition Collection With Supermodel Veronica Webb


2017-11-20 15:00:00
`
0
Victoria's Secret Model Recovers From Runway Fall Like an Angel


2017-11-20 14:22:00
`
0
Would You Wear... a High-Fashion Fanny Pack?
Products L-R: Gucci, Urban Outfitters, Shopbop Love them or hate them, fanny packs are having a moment. High-end designers are putting out their own versions left and right. From miniature quilted versions to giant zippered belt bags, it seems that everywhere we look there's a new one. If dropping ...Continue reading

2017-11-20 14:00:00
`
0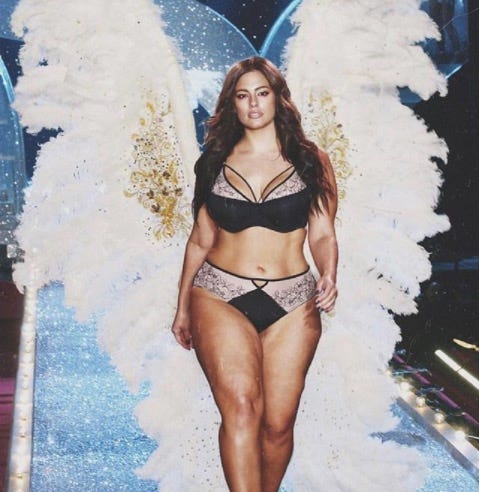 Ashley Graham Takes Aim at Victoria's Secret By Becoming an Honorary Angel
"Got my wings!"

2017-11-20 13:38:00
`
0
Solange Can Definitely Sell Me Calvin Klein Underwear
Let's talk about the brand's advertising strategy. This story originally appeared in Racked's daily newsletter. Want more news from Racked? Sign up for our newsletter here. Less than a year into his tenure at Calvin Klein, chief creative officer Raf Simons has been doing an admirable job living up to the brand's iconic advertising history — minus the tendency to scandalize, plus a heavy dose of arty vibes. Remember that time his team dropped a set of underwear ads featuring ...

2017-11-20 13:32:02
`
0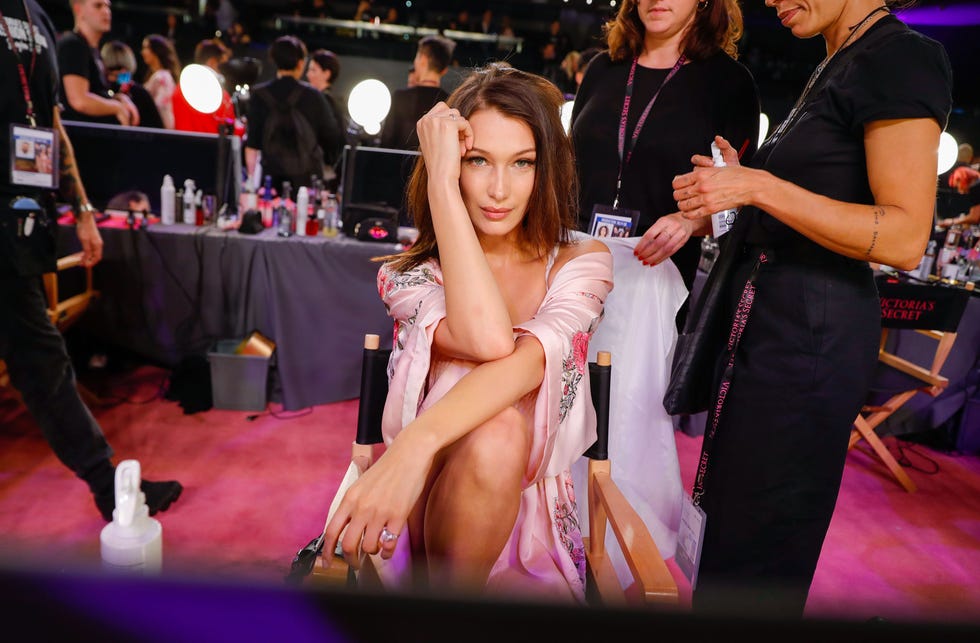 All the Best Victoria's Secret Angel Instagrams From Backstage at the 2017 Victoria's Secret Fashion Show
On Mondays, they wear pink.

2017-11-20 13:27:00
`
1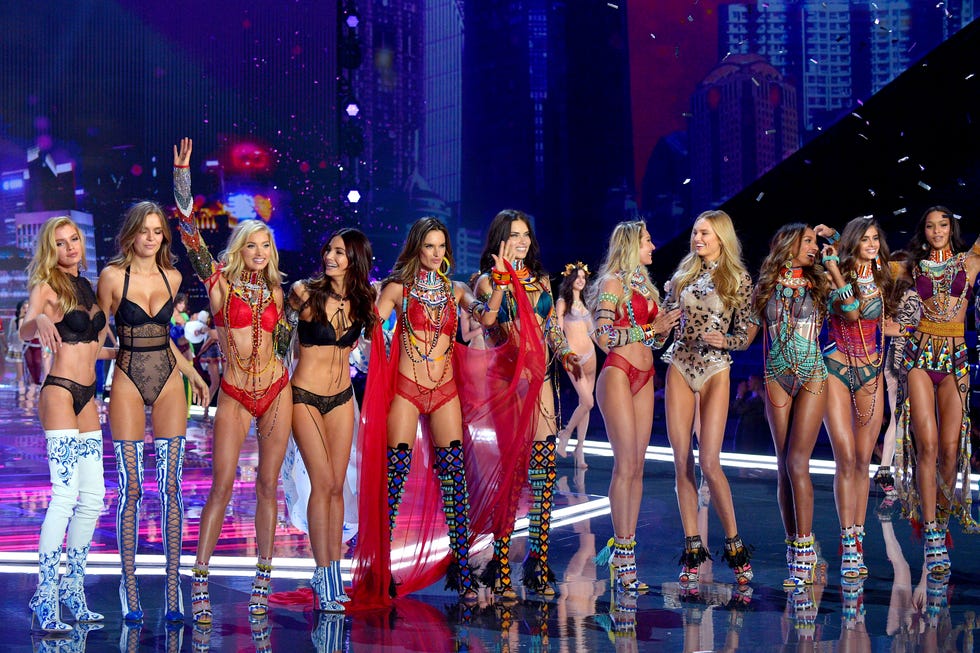 See All the Looks from the 2017 Victoria's Secret Fashion Show
All the wings, Angels, jewels, and bras on show.

2017-11-20 13:16:00
`
1
The Biggest Shoe Discounts of Black Friday and Cyber Monday
The best sales for shoes, from Aldo to Loeffler Randall. All sales are inherently good — even when it's saving $5, I'll take it — but there's really nothing better than scoring a big staple item, like a jacket or an especially nice pair of shoes, on a supreme discount. Thankfully for all of us, shoe brands aren't disappointing with their Black Friday and Cyber Monday offerings this year, and we've got the intel on the best of the best right here. Whether you're still ...

2017-11-20 13:02:01
`
1
Christian Louboutin and the Cardi B Effect
How "Bodak Yellow" is inspiring women to invest in "red bottoms" of their own. "These expensive, these is red bottoms, these is bloody shoes," Cardi B raps in the opening lines of her record-breaking hit, "Bodak Yellow." "Hit the store, I can get 'em both, I don't wanna choose." Shortly after its release back in June, Cardi's debut single became the surprise smash hit of the summer; in September, she became the first solo female rapper to top the Billboard Ho...

2017-11-20 12:38:09
`
0
25 GIFs to Celebrate the 25th Anniversary of Home Alone 2


2017-11-20 12:30:00
`
0
Alessandra Ambrosios Daughter Looks Like Royalty at the Victoria's Secret After-Party


2017-11-20 12:30:00
`
0
I Love This Game That Teaches People Not to Touch My Hair
Hair Nah has an important message: Get your hands away from my hair.

2017-11-20 12:02:01
`
0
See the Hottest Looks from the 2017 Victoria's Secret Fashion Show After-Party


2017-11-20 12:00:00
`
0
Meet the Woman Who's Teaching the Next Generation ofFuture Female Leaders How to Run for Office


2017-11-20 12:00:00
`
2
Paris Hilton Claims She and Britney Spears Invented the Selfie Twitter Disagrees


2017-11-20 12:00:00
`
0
Lingerie Sales to Hit Up This Black Friday
No one should pay full-price for underwear. One of the best things about the Black Friday deluge is that you can score deals on certain things that rarely go on sale, like specialty beauty products (um, hello, Sephora deals), running sneakers, or — my personal favorite — fancy lingerie. It's also a great time to scoop up things you really need but hate paying full-price for, like non-fancy bras and underwear. To help you find both in one place, we've gathered together all th...

2017-11-20 11:46:49
`
0
Adriana Lima Reveals When Shell Retire from the Victorias Secret Fashion Show


2017-11-20 11:45:00
`
0
Fenty Beauty Was Named One of the Best Inventions of 2017


2017-11-20 11:30:00
`
2
13 Adorable Pajama Sets That Would Be the Coziest Gifts Ever
If there's ever a time to gift somebody pretty pajamas, it's obviously the holiday season. Everyone could use cozy loungewear, especially since people are often staying indoors with their families. We rounded up our favorite sets that would great presents this year. Whether you like silky or fuzzy, pants or shorts, we've got you covered. Shop through them all! RelatedYou Won't Believe These 7 Cozy Pajama Sets Are All From Amazon and Under $25

2017-11-20 11:20:04
`
0
Khloe Kardashian Calls Kylie Jenner the New Rob of the Family


2017-11-20 11:15:00
`
1


2017-11-20 11:15:00
`
1
12 Pieces of Lingerie as Sexy as the Victoria's Secret Fashion Show Itself
If you've spent a better part of the morning devouring photos from this year's Victoria's Secret Fashion Show, which took place in Shanghai, then you might be feeling inspired to go on a little shopping spree of your own . . . for intimates. Whether it was the intricate lace bras or the floor-grazing kimonos that grabbed your attention, we turned to the retailer to see what other sexy secrets they had in store. Up ahead, we found 12 pieces of lingerie you'll love to get your

2017-11-20 11:05:03
`
1
Urban Decay's Weeklong Black Friday Sale Is Almost Here
Snag 50 percent off and up. Urban Decay has somehow managed to maintain buzz around its products (hello, Naked palette) for more than 20 years. To continue the tradition, the brand is offering a week of sales and free stuff starting on the day after Thanksgiving, otherwise known as Black Friday. A lot of the deals are 50 percent off or more. Here's how to shop the brand over the next week: Friday, November 24th through Sunday, November 26th: By far the best deal of the week, every...

2017-11-20 11:02:01
`
0


2017-11-20 10:45:19
`
4
The Best-Dressed Celebrities at the 2017 American Music Awards
In a word: Daring.

2017-11-20 10:45:19
`
2
A Look Back at Queen Elizabeth & Prince Philip's Wedding Day


2017-11-20 10:45:19
`
4
Selena Gomez Is Being Accused of Lip Syncing Her AMAs Performance
Fans are calling her out on Twitter.

2017-11-20 10:45:19
`
4
Kim Kardashian Fires Longtime Assistant Stephanie Shepherd: "They Aren't Really Speaking"
Stephanie's been working for the Kardashians since 2013.

2017-11-20 10:45:19
`
3
Inside Gwen Stefani's Marie Claire Cover Shoot


2017-11-20 10:45:19
`
3
See Every Single Look from the 2017 Victoria's Secret Fashion Show
All the wings, Angels, jewels, and bras on show.

2017-11-20 10:45:19
`
5


2017-11-20 10:45:19
`
2


2017-11-20 10:45:19
`
5
Pink Cringing at Christina Aguilera's AMA Performance Is the Shadiest Thing Ever
The video kinda speaks for itself....

2017-11-20 10:45:19
`
3
Justin Bieber Liked, Then Unliked a Selena Gomez Photo During the AMAs
More #Jelena mini drama.

2017-11-20 10:45:19
`
4


2017-11-20 10:45:19
`
1
Victoria's Secret Fashion Show 2017: All the Best Catwalk Moments
See what all the models are wearing in Shanghai.

2017-11-20 10:45:19
`
3
The Most Hilarious Twitter Reactions to Niall Horan's AMAs Hat


2017-11-20 10:45:19
`
3
Victoria's Secret Models: Then & Now


2017-11-20 10:45:19
`
2
Ashley Graham Takes Aim at Victoria's Secret and Gives Herself a Pair of Honorary Wings


2017-11-20 10:45:18
`
2
Meghan Markle Has Already Reunited with Prince Harry After Wrapping 'Suits'


2017-11-20 10:45:18
`
6
Every Model Wore the Sexiest Dress Possible For the Victoria's Secret Afterparty
The Victoria's Secret Fashion Show is arguably one of the sexiest runway events to exist, and all the outfits this year lived up to that expectation. Bella Hadid was a grecian goddess on stage while Lais Ribeiro looked beautiful in the $2-million fantasy bra. With one sexy look after the next, it was hard to pick favorites. Once the show concluded, however, that wasn't the end of all the sultry outfits. There was the afterparty to talk about. All the models saved their sexiest dresses

2017-11-20 10:45:12
`
0
Queen Letizia's Dreamy Skirt Is Made to Wear All Year Round
Queen Letizia just returned from Mexico, where she turned heads with her statement pieces. Now, she's back at it back home. The Spanish Royal stepped out at the Royal Palace to welcome Palestinian President Mahmoud Abbas alongside her husband, King Felipe VI. The 45-year-old wore a marigold long-sleeve top with a blue midi skirt that had white flowers with blue and brown outlines all over it. It not only paired with her marigold blouse perfectly, but it's a pattern that screams Summer

2017-11-20 10:40:55
`
1
Finally, An 'It' Bag I Can Afford
Mlouye makes really cool bags under $500, and I want them all. I've been in the market for an investment bag for a few months now, something special and fancy that I could get really get excited about. I was convinced all summer that the Balenciaga Mini Leather Shopper was the one, but because the idea of spending $1,650 on any one thing (never mind a blue-striped purse) sounds like a literal nightmare to me, the idea was scrapped. My search picked up, and subsequently ended, when...

2017-11-20 10:32:01
`
1
H&M's Black Friday Sale Is Ridiculously Good Already
The fast fashion retailer is really going hard in 2017. This Black Friday, one of the best sales — and one of the earliest to start — is H&M's. Right now select items are up to 60% off, which means you can score sweaters for $15, sweatshirts for $10, and T-shirts for $3. And that's just the warm-up. The deals will continue to crank up all week, culminating in a new collection that will be released on Black Friday followed by even bigger price cuts for Cyber Monday. But if...

2017-11-20 10:21:47
`
0
This Aerobics Instructor Is Using Fashion to Build a Community
Viva Soudan's '90s style screams full diva domination. She grew up listening to Michael Jackson and learning how to move like Billy Blanks. Now Viva Soudan uses her bright style and boundless energy to encourage others to be their true, colorful selves via Haus of Sweat. The choreographer and aerobics instructor started the movement to encourage a new generation of "flygurlz," welcoming everyone — regardless of gender identity, size, shape, or color — to get sweaty and o...

2017-11-20 10:04:33
`
0
On a New Episode of Celebrity Soap Opera, Selena Gomez and Bella Hadid Wore the Same Silver Dress
Selena Gomez and Bella Hadid have a lot more in common than we thought, and this time, it's not because of their similar dating history. Earlier this week, Selena released the full music video for her new song "Wolves" with Marshmellow, and although the lyrics had fans wondering if she was singing about her then-ex-boyfriend Justin Bieber, there's another clue in the video that directly points to Bella Hadid, the former girlfriend of Selena's former boyfriend The Weeknd. No, we

2017-11-20 09:35:31
`
3
Serena Williams's Sparkly Wedding Nikes Shine From Each and Every Angle
We're still reeling over Serena Wiliams's gorgeous wedding to Reddit cofounder Alexis Ohanian. The tennis star had a Beauty and the Beast-themed wedding at the Contemporary Arts Center in New Orleans. The star-studded affair brought out stylish guests like Kim Kardashian, who wore a simple Yeezy dress, and Beyonce, who opted for a sexy Alexandre Vauthier number. Vogue exclusively captured Serena's fairy-tale moment where she wore a stunning Alexander McQueen wedding dress. Her g...

2017-11-20 09:30:13
`
0
Bella Hadid Looks Like a Total Babe in Her Sexy, Red Dress at the Victoria's Secret Fashion Afterparty
After strutting her stuff in sexy lingerie on the Victoria's Secret runway, Bella Hadid walked the pink carpet for the afterparty. The supermodel showed up wearing a formfitting red dress that hugged her curves in all the right places. Her red hot gown was a custom creation by designer Alexandre Vauthier. It featured a corset bodice, a draped skirt, and a thigh-high split. If you look closely, you'll notice her sultry dress also features a mini cutout right where the corset bodice and

2017-11-20 09:27:03
`
0
Every Single Sexy Runway Look From the 2017 Victoria's Secret Fashion Show
The Victoria's Secret Fashion Show is one of the most exciting runway shows of the year. If you're anything like us, you probably don't want to wait for the show to air on Nov. 28 on CBS to see what your favorite Angels wore on the runway, and luckily you don't have to. This year's show took place in Shanghai with the Angels wearing their sexiest lingerie and strutting their stuff in Brian Atwood boots. Lais Ribeiro rocked the $2-million Champagne Nights Fantasy Bra that

2017-11-20 09:15:00
`
2
Your Plan to Save Money Is Officially Over - We Found 16 Holiday Jumpsuits All Under $55
It's time to take your party look to a whole new level of cool. Instead of wearing a dress, why not try a jumpsuit? They are often much more comfortable, plus they look pretty badass. If you have any festivities coming up this year, we curated a collection of our favorite jumpsuits to shop through. Even better - they're all under $55. Get ready to treat yourself! RelatedHide Your Wallet! These 19 Long-Sleeved Tops on Amazon Are So Cute and All Under $19

2017-11-20 08:55:14
`
1
Michelle Obama's Printed Button-Down Is What We Like to Call Pristine
Our first thought when we saw the Obamas pop up on the screen to pay tribute to Diana Ross before she accepted her lifetime achievement honor at the American Music Awards was, "what a great pair for the job!" But then we turned to Michelle, taking her post-White House wardrobe into consideration and acknowledging her look: a graphic printed blouse that was a touch more trendy than standard thanks to bell sleeves and a buzzy pattern. Nevertheless, we loved how the collar on her top laid flat. It

2017-11-20 08:50:30
`
0
Beyoncé's Skintight Green Dress Won Her the Title of "Sexiest Wedding Guest Ever"
Let's just call it what it is and name Beyonce the sexiest wedding guest that ever existed. The singer was seen at Serena Williams' star-studded wedding in New Orleans wearing a green dress by Alexandre Vauthier. Her body-hugging number featured a plunging neckline and a thigh-high slit. This actually isn't the first time Bey has worn an emerald green look, as she wore a similar House of CB gown to the 2017 Diamond Ball. Beyonce finished her wedding guest outfit with a pair of S...

2017-11-20 08:45:35
`
1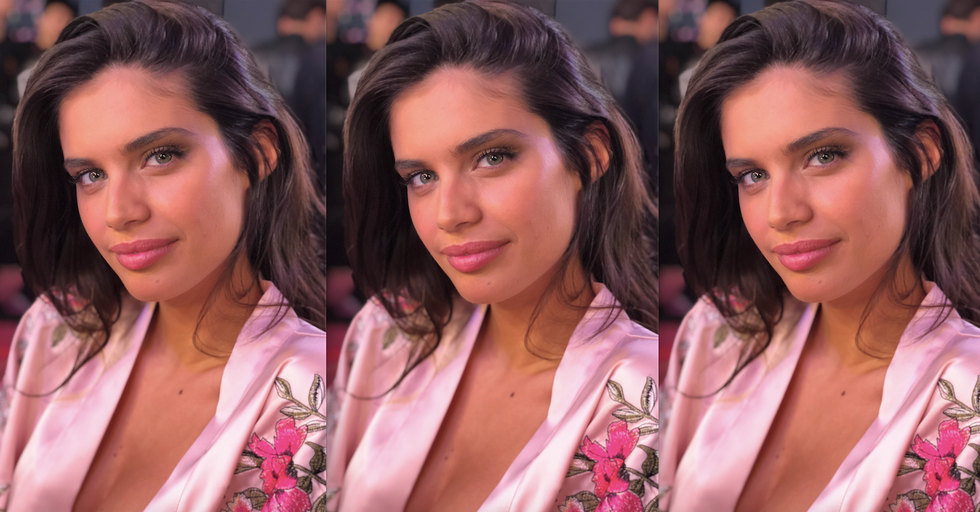 Sara Sampaio: "Don't Be Scared to Say No"


2017-11-20 06:51:00
`
6
The New Trailer for 'A Wrinkle in Time' Is Here and It's Everything You Wanted It to Be


2017-11-20 02:45:03
`
4
Shawn Mendes Reportedly "Worships" His Rumored New Girlfriend Hailey Baldwin


2017-11-20 02:45:03
`
5
Lady Gaga Just Staged Her Own Red Carpet Because She Couldn't Attend the AMAs
All hail Mother Monster, Queen of Extra.

2017-11-20 02:45:03
`
3
The Nakedest Looks from the American Music Awards


2017-11-20 02:45:03
`
3
The Cutest Celebrity Couples at the 2017 American Music Awards
*Anxiously awaits a Jelena appearance.*

2017-11-20 02:45:03
`
4
Photos from Marie Claire's post


2017-11-20 02:45:03
`
4
Remain Calm: Selena Gomez Just Showed Up to the AMAs as a Blonde!


2017-11-20 02:45:03
`
5
Everyone Is Freaking Out That BTS Is at the American Music Awards Tonight


2017-11-20 02:45:03
`
6
Selena Gomez Debuts New Look at the 2017 American Music Awards


2017-11-20 02:45:03
`
5
Celebrity Mothers Get Emotional About Motherhood


2017-11-20 02:45:03
`
4
Demi Lovato Just Performed "Sorry Not Sorry" in Front of Her Meanest Internet Comments
Demi: 1, Trolls: 0

2017-11-20 02:45:03
`
4
Selena Gomez Just Performed Live for the First Time Since Her Kidney Transplant
She debuted her new single 'Wolves.'

2017-11-20 02:45:03
`
4
Every Song Justin Bieber and Selena Gomez Have Written About Each Other
There are literally enough for a greatest hits album.

2017-11-20 02:45:03
`
5
Madelaine Petsch and Her Boyfriend Were Too Adorable at the AMAs


2017-11-20 02:45:03
`
5
Oh, Just Niall Horan and Shawn Mendes Staring Lovingly into Each Other's Eyes at the AMAs
If this doesn't cure the Sunday scaries, nothing will.

2017-11-20 02:45:03
`
5
Tracee Ellis Ross Wore a Total of *Eleven* Different Outfits at the AMAs
It's called a wardrobe change, ever heard of it?

2017-11-20 02:45:03
`
5


2017-11-20 02:45:03
`
6
The Best-Dressed Celebrities at the 2017 American Music Awards
In a word: Daring.

2017-11-20 02:45:03
`
4
The 'Stranger Things' Stars Don't Believe in "Spoiler" Alerts Anymore
Sorry, guys.

2017-11-20 02:45:03
`
7
Jenna Dewan Tatum at the 2017 American Music Awards


2017-11-20 02:45:03
`
3
Bebe Rexha Looks Fabulous in a Sheer Naked Gown at the AMAs


2017-11-20 02:45:03
`
4
The Models Who Ruled the Fashion World in the '80s
Way before Gigi, Bella, Chanel, or Kendall, the fashion world was captivated by a roster of big-haired beauties who were considered household names (and that's without social media). They were the glamazons who defined a decade; covering magazines, appearing in advertising campaigns for everything from cosmetics to carbonated beverages, and walking the runways of the most iconic names in fashion. Some had longer tenures than others - and some still model today. But all of these quintessenti

2017-11-20 02:40:20
`
3
Tracee Ellis Ross Re-Created the Outfit Her Mom and Michael Jackson Wore 36 Years Later
It was hard to pick our favorite look on Tracee Ellis Ross at the 2017 AMAs. The host made several dramatic outfit changes throughout the night, but perhaps the most special was a white pantsuit set with a crystal-embellished blouse, inspired by the one Tracee's mom, aka Diana Ross, wore while performing with Michael Jackson in 1981. The duo wore matching white suits and glittery tops, and Diana accessorized with sequined booties. Fast-forward 36 years later, and Tracee re-created their ent

2017-11-20 02:25:10
`
3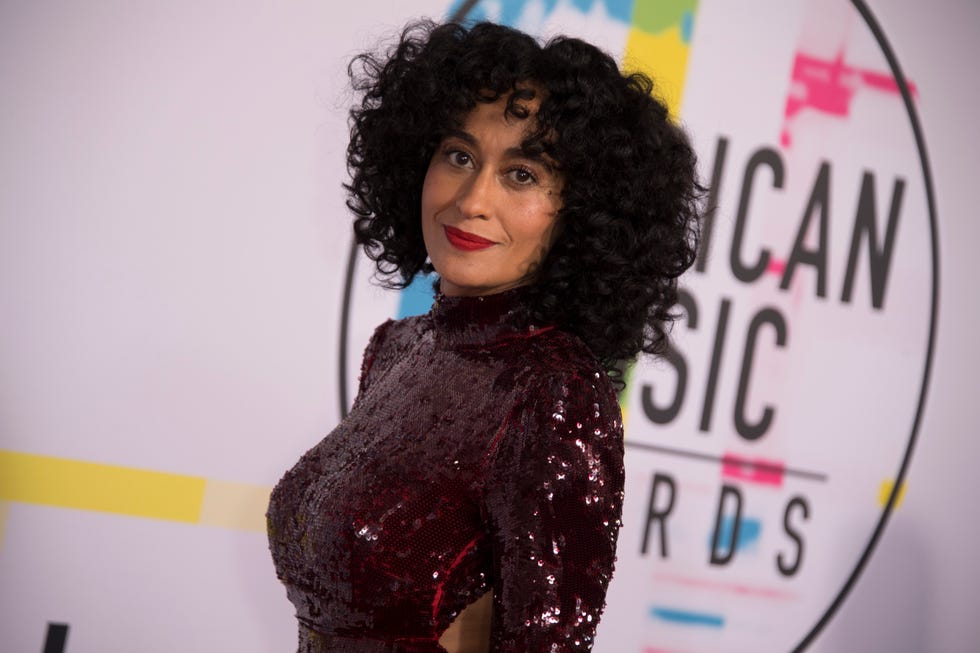 Tracee Ellis Ross Was a Vision in Bronze at the American Music Awards


2017-11-20 02:00:09
`
3
Serial Killer Charles Manson Whose 1969 Murders Horrified the Nation Dead at 83


2017-11-20 01:30:00
`
3
5 Victoria's Secret Models Reveal What They Think About On The Runway


2017-11-20 01:00:00
`
3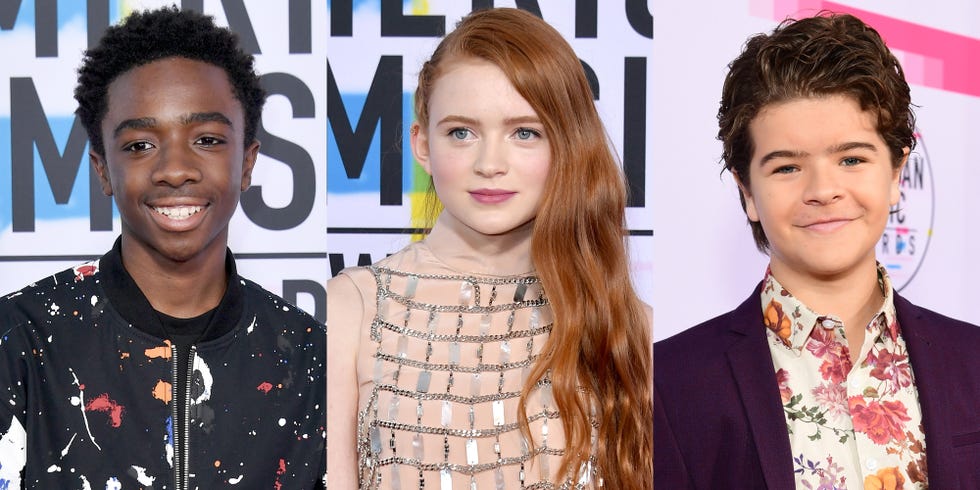 2017-11-20 00:47:45
`
6
3 Outfits to Pack for Your Thanksgiving Travels
It's the week of Thanksgiving! The moment that you've waited for has arrived, and you are more than ready to head back home for the holiday. When it comes to packing for such a short break, packing light is almost required (especially if you're the jet-setting type). However, that doesn't mean ...Continue reading

2017-11-20 00:00:00
`
9
On the Scene: The 2017 American Music Awards with Viola Davis in Custom Michael Kors Collection, Ciara in Alexandre Vauthier, Kelly Rowland in Galia Lahav, and More!
The post On the Scene: The 2017 American Music Awards with Viola Davis in Custom Michael Kors Collection, Ciara in Alexandre Vauthier, Kelly Rowland in Galia Lahav, and More! appeared first on Fashion Bomb Daily Style Magazine: Celebrity Fashion, Fashion News, What To Wear, Runway Show Reviews. The 2017 AMAs are going down in a little over an hour! With Tracee Ellis Ross hosting, we know it's going to be an amazing night. Let's get into the evening's looks! Viola Davis was et

2017-11-19 23:52:04
`
7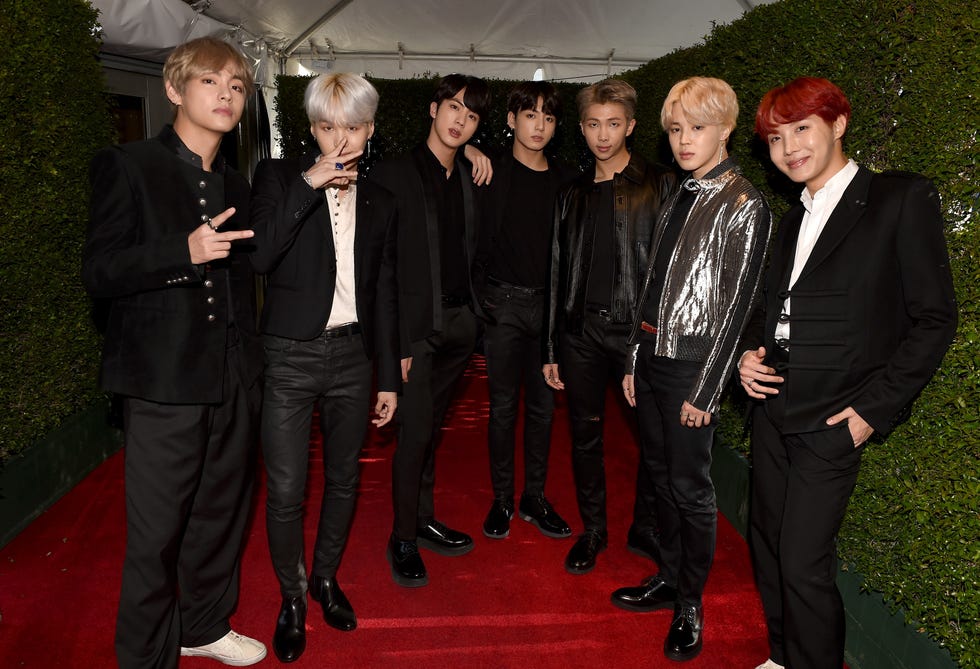 BTS Bring the Best Boy Band Style on the American Music Awards Red Carpet


2017-11-19 23:46:00
`
9
Everyone Is Kissing THIS Backstage at The Victoria's Secret Show


2017-11-19 23:45:00
`
6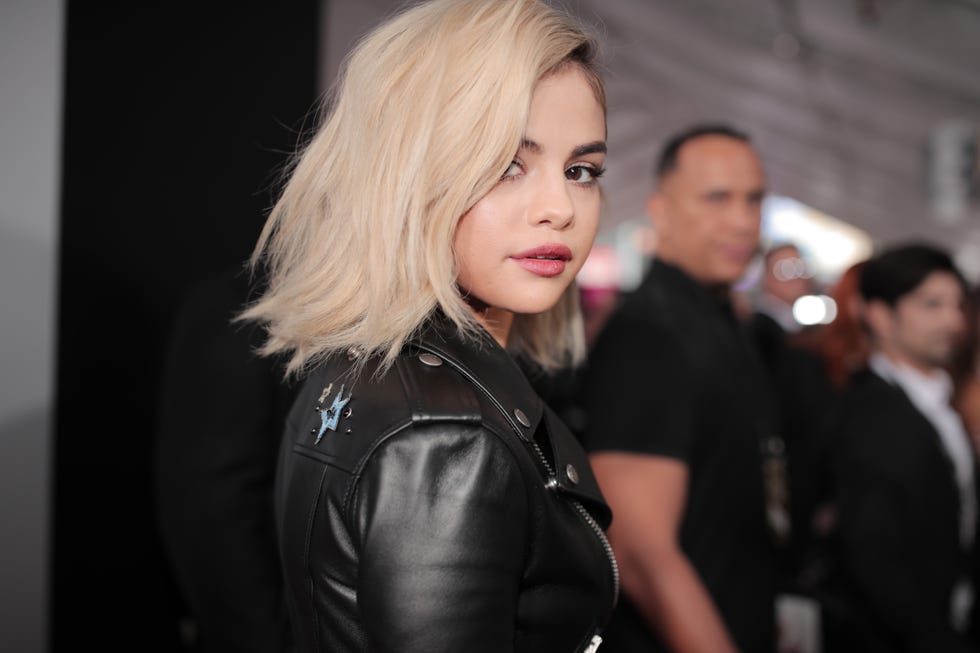 Selena Gomez Goes Blonde for the American Music Awards Red Carpet


2017-11-19 23:36:00
`
8
Relive the Best Moments from the 2017 AMAs


2017-11-19 23:30:00
`
3
Every Incredible Look Tracee Ellis Ross Wore to the American Music Awards


2017-11-19 23:30:00
`
2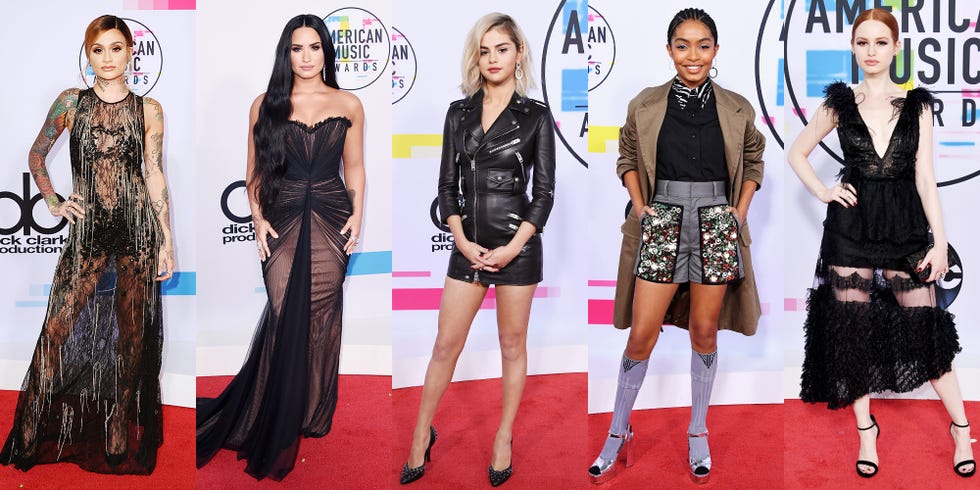 All the Looks from the 2017 American Music Awards
From Selena Gomez to BTS, what all the stars are wearing on the red carpet for one of music's biggest nights.

2017-11-19 23:17:00
`
7
Lady Gaga's Fringed AMAs Outfit Is Super Sheer and Devastatingly Sexy
Lady Gaga is just one of the many stylish stars who performed at this year's American Music Awards. First, the songstress posed backstage in a gingham minidress by Azzedine Alaïa. Later in the evening, she performed her single "The Cure" via satellite from her tour wearing a head-turning ensemble. Gaga wore a sheer bodysuit that featured an embellished crisscross design and fringe accents. She finished off her look with a pair of white boots. Keep reading to have a closer look at her full ...

2017-11-19 23:15:19
`
3
Diana Ross's Grandkids Adorably Crash the Stage During Her AMAs Performance


2017-11-19 23:15:00
`
3
Warning: You May Be Blinded by Ashlee Simpson's Sequined AMAs Dress
You may want to grab some sunglasses, because Ashlee Simpson just wore a dazzlingly sparkly dress that'll leave you blinded. The star stepped out with her adorable family at the 2017 American Music Awards sporting the most gorgeous Christian Siriano gown that was practically dripping in pink, black, brown, and gold sequins. The floor-length dress fit her like a glove and featured long bell sleeves, a trend that's been blowing up on Pinterest this year. Though Ashlee's gown was pre

2017-11-19 23:10:06
`
3
Pink Scales Side of Building in High-Flying AMAs Performanceand Twitter's Jaws Drop


2017-11-19 23:00:00
`
5
Splurge: Roselyn Sanchez's 18th Annual Latin Grammy Awards $995 Willfredo Gerardo Plunge One Shoulder Sheer Panel Gown
The post Splurge: Roselyn Sanchez's 18th Annual Latin Grammy Awards $995 Willfredo Gerardo Plunge One Shoulder Sheer Panel Gown appeared first on Fashion Bomb Daily Style Magazine: Celebrity Fashion, Fashion News, What To Wear, Runway Show Reviews. Roselyn Sanchez sizzled at the 18th Annual Latin Grammy Awards, flaunting her curves in a $995 Willfredo Gerardo Plunge One Shoulder Sheer Panel Gown: Her one-shoulder gown features a curve-hugging fit and sheer panels. She's stunning!

2017-11-19 22:38:16
`
6
Tracee Ellis Ross Re-Wore One of Mom Diana Rosss Iconic Outfits at the AMAs


2017-11-19 22:15:00
`
3
Lady Gaga Wasn't Even at the American Music Awards but She Still Stole the Show


2017-11-19 22:00:00
`
2
Snapshot: Binx Walton by Juergen Teller for Celine's Resort 2018 Campaign
The post Snapshot: Binx Walton by Juergen Teller for Celine's Resort 2018 Campaign appeared first on Fashion Bomb Daily Style Magazine: Celebrity Fashion, Fashion News, What To Wear, Runway Show Reviews. Binx Walton by Juergen Teller for Celine's Resort 2018 Campaign. Source: Fashion Gone Rogue The post Snapshot: Binx Walton by Juergen Teller for Celine's Resort 2018 Campaign appeared first on Fashion Bomb Daily Style Magazine: Celebrity Fashion, Fashion News, What To Wear,

2017-11-19 21:27:37
`
9