Learning to Be Content in Your God-Given Singleness
In 1 Corinthians 7:25-40, Paul encourages those who have the gift of remaining single to stay single—to rejoice in it, have fun and serve the Lord. Spiritually speaking, the single person and the married person have no advantage over each other since no one is spiritually superior because of their marital condition. But Paul is saying that single people have some practical advantages that married people do not have.In verse 25, he tells us clearly that this is his personal counsel and


Prophetic Dream Reveals Practical Insight Into Supernatural Healing
Last night I had a dream. For several months, as I was going about my daily routine, I walked by a young girl in a bed in a store. I was so busy and preoccupied with my own activities of getting in, getting my job done, and getting out that I had not ever taken the time to stop and talk with her.I was asked what was wrong with her and I didn't know, So I inquired and found out she had cancer in her leg, and I had been passing by her for five months! I felt terrible for this young girl who was pr


25 Characteristics of a Husband Who Truly Loves His Wife
Many years ago, I met a quiet freshman in high school named Kevin. He started dating Allie when they were just 14. Four years later, they were still dating, and I asked Kevin, who had just graduated, to help me lead a cabin of guys for a week at summer camp. Every single day while he was away at camp, he wrote Allie a letter. I was amazed at his level of devotion and thoughtfulness. The fact that he exercised that level of maturity at age 18 made it even more amazing. Kevin and Allie continued t


Bible-Based, Transformational Event Could Completely Alter Our Spiritual Climate
Editor's Note: Friday is the annual March for Life. As we cry out for the end of abortion, prayerfully consider how the Lord can use your testimony to bring healing, restoration and justice for families devastated by the death of an unborn child.The annual March for Life in Washington, D.C. represents a movement. A national movement that seeks to confirm the fact that every individual, born or unborn, has indescribable value that cannot and will not be duplicated.As Christians, we affirm th


Research: Christians Have Better Personal Well-Being Than Non-Christians
Teleios conducted a well-being survey on two Instagram accounts frequented by adolescents and millennials; one being mostly followed by Christians and another by the general population. There were 1186 responses. The majority of responses were: female (68 percent), less than 30 years of age (76 percent), and primarily from the United States (40 percent) and Europe (16 percent). The respondents identified themselves as: evangelical Christians (33 percent), social Christians (29 percent), Chr


4 Real-Life Tools to Revive Your Parenting
I am sure every generation of parenting has come with its own unique challenges.This generation of parenting comes with challenges that previous generations have never had to face—namely devices, screens, the constant pull of the internet and how it constantly stimulates and entertains our children for us.Screens are a non-stop battle in our home.My children wake up and are not even all the way down the stairs before they are asking to play video games, even though every morning they get t


As Church/State tensions mount in Congo, Vatican trip in limbo...
A scheduled Vatican mission to the Democratic Republic of the Congo recently had to be postponed, a senior Vatican cardinal said Thursday, in part because of mounting tensions between the local Church in one of the world's most pervasively Catholic countries and the government of incumbent President Joseph Kabila. "Our discastery made one visit there...


Activate Your Faith for Your Supernatural Healing
The Holy Spirit constantly challenges my faith, and causes me to think about what I believe and why I believe a certain way. And so I present the same questions to you that He does to me.Today, I posted the following comment on my Facebook page, "No matter what people may say, God says that healing is for today!" And several people left the comment, "I believe!" This leads me to the following important, but basic question that the Lord has asked me in the past, "Is it en


7 Crises That Threatened the Church's Existence
As we read the first historical account of the early church found in the book of Acts, we are able to see a pattern of seven essential threats that could have wiped the church off the map!Interesting enough, these seven threats are still hazards to the contemporary church. The following are seven crises the church faced and how they overcame.1. Outside PersecutionAs we read in Chapters 3 and 4 in the book of Acts, the religious leaders warned the apostles not to preach any more in the name of Je


9 Signs You're a Prophetic Intercessor
Are you a prophetic intercessor? There are sure signs that you are a bit different than other intercessors and prayer warriors. If you are operating in several of these nine ways, it's a sign that you are moving in the realm of prophetic intercession.Get some education, inspiration and equipping in this short video and receive this strategic prayer by faith that will help you walk in your calling.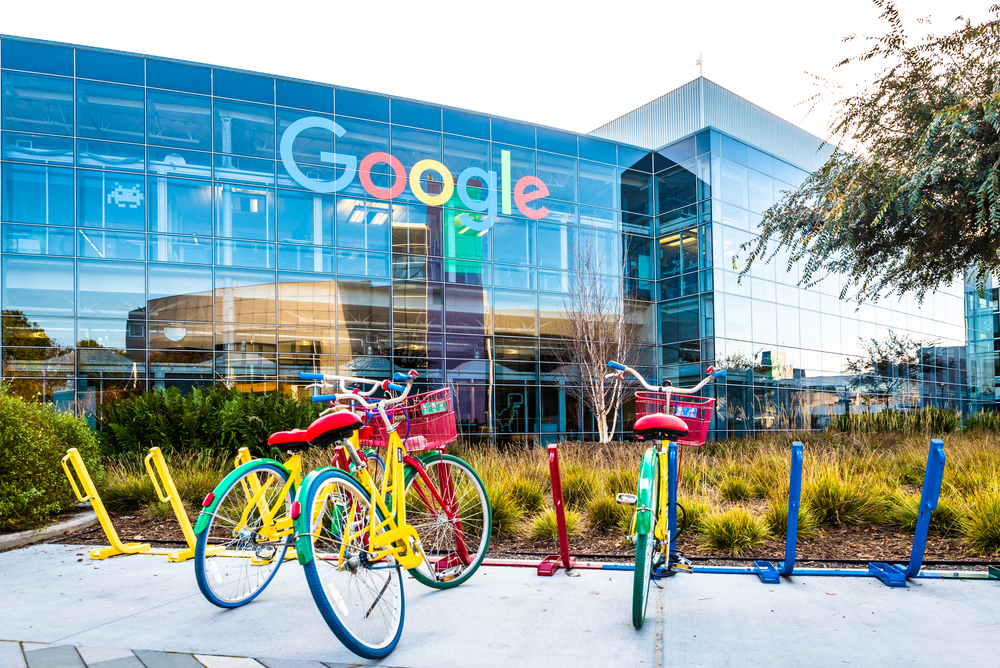 What the Church can learn from Google's discrimination case...
"Google's Ideological Echo Chamber," an internal memo written by former-employee James Damore, caused a storm throughout our cultural landscape this past summer. Only a few days ago, Damore formally filed his class action lawsuit stating that a) workplace bias exists over and against men and women with conservative views at Google; and b) that Google's employment practices work against white people...


How to Easily Spot the Poverty Spirit
A poverty spirit is easy to spot. It shows up in both the prodigal son and the older brother (Luke 15:11–32). The prodigal son dominates the story; he is young, selfish and wants his inheritance before his father dies so he can leave home and see the world, all at the father's expense. The father, surprisingly, grants his request. Why would any father do this? The key is that this story is not about just any father; it is about the heavenly Father. This act of kindness points to the charac


Pope in Chile tells youth: Always ask 'What would Christ do in my place?'...
In a meeting with youth during his second full day in Chile, Pope Francis said that faith is a grand adventure, one that gives young people the inspiration to overcome difficulties and dream big. "I know that the hearts of young Chileans dream and that they dream big dreams, for these lands have given rise to experiences that spread and multiplied across the different countries of our continent...


President Trump to address March for Life via livestream...
U.S. President Donald Trump will address participants in the 45th national March for Life via live video, the White House confirmed Wednesday. The march, held annually on or near the anniversary of the 1973 Roe v. Wade Supreme Court decision, recognizes the lives lost since abortion became legal nationwide and celebrates the dignity of every human life...


Love is in the air: Pope marries couple mid-flight during Chile visit...
In his five years in office, Pope Francis gained a reputation for tossing protocol and embracing spontaneity. Today, he did it again with another papal first: marrying two flight attendants on board his flight from Santiago to Iquique. According to journalists traveling with the Pope, the couple — Paula Podest and Carlos Ciuffardi — went to the Pope during the Jan...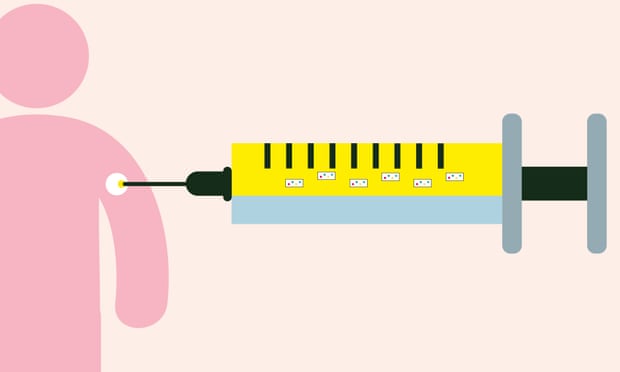 Gene editing — and what it really means to rewrite the code of life...
Scientists liken it to the find and replace feature used to correct misspellings in documents written on a computer. Instead of fixing words, gene editing rewrites DNA, the biological code that makes up the instruction manuals of living organisms. With gene editing, researchers can disable target genes, correct harmful mutations...


John 3:1-8 (1) There was a man of the Pharisees named Nicodemus, a ruler of the Jews. (2) This man came to Jesus by night and said to Him, "Rabbi, we know that You are a teacher come from God; for no one can do these signs that You do unless God is with him." (3) Jesus answered and said to him, "Most assuredly, I say to you, unless one is born again, he cannot see the kingdom of God." (4) Nicodemus said to Him, "How can a man be born when he is old? Can he enter a second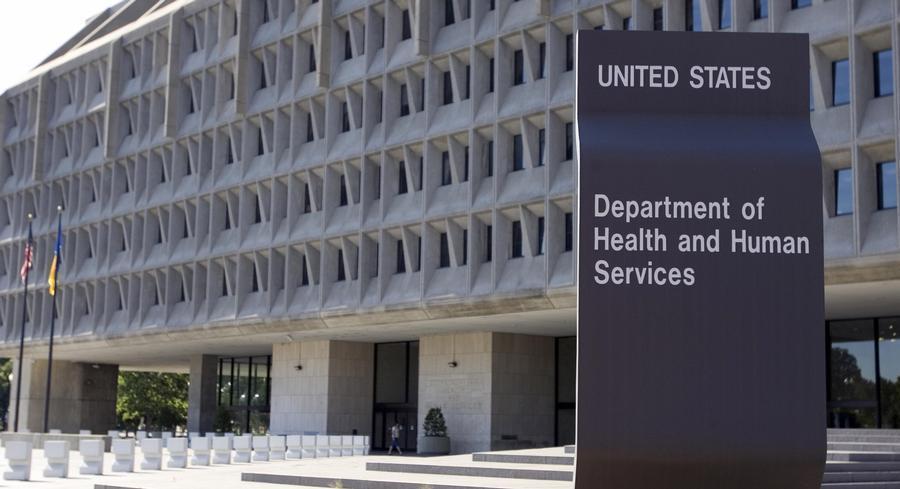 Trump to overhaul HHS office, shield health workers with moral objections...
The Trump administration on Thursday will announce an overhaul of the HHS civil rights office as part of a broader plan to protect health workers who don't want to perform abortions, treat transgender patients seeking to transition or provide other services for which they have religious or moral objections. Under a proposed rule — which has been closely guarded at HHS and is now under review by the White House — the civil rights office would be empowered to further shield these workers and p...


Do you know the difference between envy and jealousy?
In the reading at daily Mass for Thursday of the Second Week in Ordinary Time, we encounter an envious Saul. Upon David's return from slaying Goliath, the women sing a song praising him. Saul should rejoice with all Israel but instead he is resentful and envies David. Saul's reaction is way over the top; this is what envy does...


Corrupt Venezuelan president Nicolás Maduro seeks punishment for Catholic bishops opposed to corruption...
Vatican diplomacy moves slowly and cautiously. The Pope is the spiritual leader of some 1.2 billion Catholics worldwide, but he commands no armies and his statecraft runs mostly on moral authority. He and his representatives understandably prefer quiet, behind-the-scenes advocacy to public grandstanding. But from time to time, it becomes necessary for the Holy See and the Pope himself to throw down the gauntlet to worldly authorities that threaten the Church and her flock...


As introductions were made, I smiled and extended my hand. The preteen before me offered a limp grasp, but his gaze never connected with mine. His cellphone buzzed, and his indifference to meeting me was complete.The boy's mother attempted to power through the awkward moment. Her cheeks pinked as she laughed. "Kids. What can you do?"Believe me, I didn't stand in judgment. I'd stood in her sweaty shoes and watched one of my children exude rudeness like a cloud of smelly fumes. And like my friend,


Why young people are bringing back old things...
This Christmas, I heard of a teenager being given an unusual present. It was a Polaroid camera. I thought such items no longer existed; and if they still did exist, I could not see what their attraction would be for a millennial. By all accounts, the girl in question was more than happy with her Christmas box. And, if the increasing research findings are correct as to what is selling and who is buying...


Revival or Persecution? Unmasking What Revelation Tells Us About the End Times
One of the most precious promises in the Bible is Acts 2:17, that "In the last days it shall be,' says God, that I will pour out My Spirit on all flesh" (Acts 2:17). We understand this to be a promise of a world-wide revival in the end times. (Yeshua also said that the "harvest is the end of the world" (Matt. 13:39). Some people do not believe in such a revival in the end times. They point to the prophecies about persecution and tribulation and the Antichrist in the end times


3 Dangerous Myths About Forgiveness That Dupe Too Many Christians
The first myth about forgiveness is that the person who has sinned against you has to be present to forgive them. Some people don't believe they can forgive someone unless they are right in front of them. I know personally most of the many people I have forgiven in my life were not present when I forgave them, and yet I was able to forgive them anyway.I have seen probably thousands of my clients forgive those who hurt them without their perpetrators being present. Some were able to forgive all t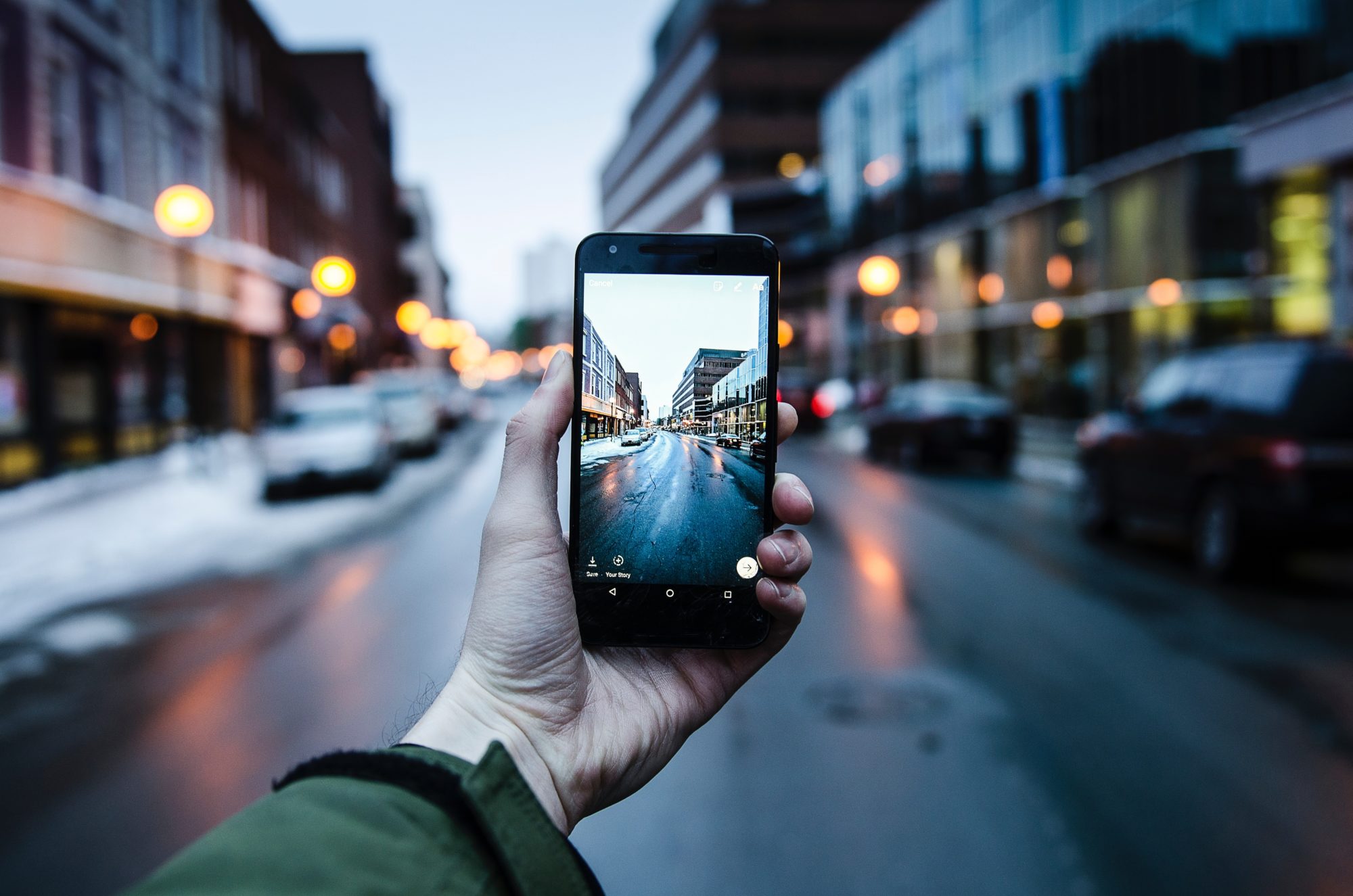 Technology displaced fathers. To fight back you must displace it.....
The average father cannot easily face the challenges he intuits, because he doesn't understand them. And it is not because he is unintelligent, but because the force that has overtaken the totality of the developed world is too often unrecognized. We don't realize it in the same way we don't realize air - its total presence is such a given as to be unnoticed...


This Overlooked Step in Fasting Could Lead to the Miracle You Need
When we think of fasting, it is usually only regarding what we need to receive from the Lord. And it is true that fasting moves us to the place where we can receive what God already desires to release to us. But fasting should be more than us just doing without and pleading with God for breakthrough's in our lives.There is a fascinating passage regarding fasting found in Acts 13. The writer gives us a list of prophets and teachers at the church in Antioch and then tells us that "In the church th


6 Keys for Restoring God's Peace to Your Hurting Heart
What do you do when impossible situations steal your peace? I have experienced enough of them to know.New friends ask me, "Being blind, how do you put on your makeup?"They also ask me, "How do you coordinate your clothes? I could never do it."My answer is simple..."Although I need no light or a mirror, I apply it in the dark. Feeling the eyelid to determine what colors to brush, I do it carefully."It's a routine task for me. After living with complete blindness for 30 years, I've had lots of pra


Secrets to Hearing God's Voice From an 84-Year-Old Prophetess
Only three verses in the entire New Testament are given to a prophetess named Anna; only three verses that hold a mere four sentences. And yet the Holy Spirit determined that her role in the post-Christmas story was a starring one and deserved to be told.Perhaps the Holy Spirit knew that you and I would not understand the entire miraculous meaning of the Christmas story without knowing that Anna was a part of God's plan.And there was Anna a prophetess, a daughter of Phanuel, of the tribe of Ashe


Nearly a year ago, Donald Trump was inaugurated as the 45th president of the United States—and what a year it's been.Stephen E. Strang, author of the best-selling book God and Donald Trump, wrote extensively about the road to the White House as well as headlines surrounding Trump since he took office. Many evangelicals, the author says, believed Trump was elected for a very specific reason and purpose—for such a time as this."My aim in taking on God and Donald Trump was not to write


Why a Christian Woman Had an Abortion
Editor's Note: Friday is the annual March for Life. As we cry out for the end of abortion, prayerfully consider how the Lord can use your testimony to bring healing, restoration and justice for families devastated by the death of an unborn child.Lysa Luby Ryan sat in her counselor's office, voice choked by tears. The counselor had been praying, and knew Ryan had more to lay before the Lord before she could be completely healed. So Ryan confessed to an abortion. And another. And another. Thi


Satan's Subtle Strategy to Use Your New Year's Resolution Against You
At the beginning of each new year, about 50 percent of North Americans set a goal they'd like to achieve in the 365 days that follow. The most popular of these often have to do with improving health, mastering a new skill or even finding love.Certainly, it's great to set goals for self-betterment. Unfortunately, though, statistics reveal that 81 percent of our resolutions are never achieved. Sometimes because of unclear objectives, other times because of a lack of discipline, but all too often,


Steps from Central Park, a church where everyone can find a home...
Praying to St. Ann for a very, very sick friend, I choked when I got to the line "obtain for her the grace of a good death." Her death is no longer only a distant possibility. But I felt some comfort in being able to ask Our Lady's mother for her help at her shrine. I'd misplaced the subway stop and found myself walking by an old big church...


The strange tale of the chess grandmaster who became a priest...
When I first saw the 2015 film Pawn Sacrifice, which depicts the most famous chess event of the 20th century, the World Championship in 1972 vs. the USSR's Grandmaster Boris Spassky, I thought it was another case of Hollywood taking liberties. I'm speaking of the character played by Peter Sarsgaard: Father William Lombardy, who was chess legend Bobby Fischer's corner man...


President Trump, Racism and the Immigration Debate
For the past week, journalists and politicians have been consumed with one question: Did President Trump use vulgar, racist language to describe Haiti and nations in Africa?We may never know exactly what words Trump used during that meeting with lawmakers in Washington on Jan. 11. The president allegedly called a group of poor nations "[expletive] countries" during a discussion about DACA, a program that protects the children of illegal immigrants.When news of Trump's alleged comment spread, Rep


Water baptism is one of the most powerful first steps we are to take in our Christian walk. Once we have committed our lives to Jesus by confessing He is Lord, believing in our heart that God raised Him from the dead, we have entered into the most exciting relationship ever (Rom. 10:9). We are saved by our confession and are to obey Him by our public profession of faith displayed through water baptism. Jesus commanded Christians to be water baptized in Matthew 28:18-20 while giving the Great Com


The season between Christmas and Lent is the season of Christ the King...
In one of his Parochial and Plain Sermons, written and delivered while he was the Anglican Vicar of the University Church of St. Mary the Virgin in Oxford, Blessed John Henry Newman highlighted the special purpose of the season between Christmas and Lent, calling it the season of Christ's Epiphany, the manifestation of His glory...


Why We Must Embrace the Weird Movement of the Holy Spirit
"Lord, send revival..." (but don't let it be weird)Many people in different denominations are praying these spiritual words. These sound nice, yes, but what we are often really praying is, "Lord, send revival... on my terms." Every time God moved in Scripture or recent history, His movement—by and large—was accompanied by weird phenomena. What do I mean by "weird?" It confronted complacency. It pushed people out of stale, dead and dry religion. It called for pastors


A look at the world's 50 most anti-Christian countries...
There are more than 215 million persecuted Christians worldwide according to the 2018 World Watch List, Open Doors USA's annual ranking of the 50 worst countries for violence and persecution against Christians. The report found that one in twelve Christians worldwide are victims of violent persecution. Open Doors USA cites the spread of radical Islam and increasing religious nationalism as the two major drivers of global Christian persecution...


Why the Pope's visit to Peru will be especially challenging...
When Pope Francis touches down in Lima, Peru, Jan. 18, he will meet a boisterous Catholic Church fresh from a victory over gender ideology, while confronting new skirmishes against "ideological colonization," as the Holy Father describes foreign attempts to undermine Christian values in poorer countries. At the same time...


Human suffering can be redemptive, and can draw us closer to Christ...
Any convert to the Catholic faith will soon come across this phrase, "Offer it up." Ordinary Catholic mothers used to say it when their kids were grumbling: "Offer it up dear!" The idea behind this practice is really one of Catholicism's treasures. It is the belief that our sufferings can be joined with those of Christ for the redemption of the world...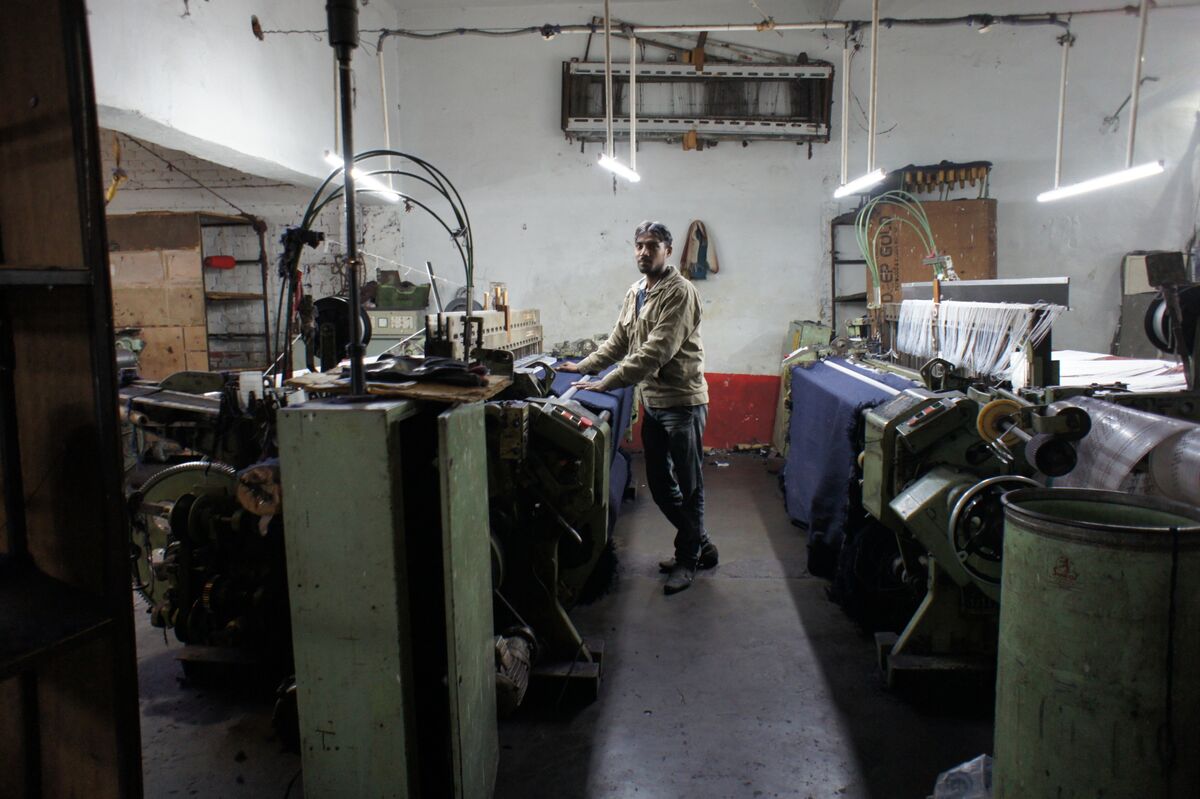 No one wants your used clothes anymore...
For decades, the donation bin has offered consumers in rich countries a guilt-free way to unload their old clothing. In a virtuous and profitable cycle, a global network of traders would collect these garments, grade them, and transport them around the world to be recycled, worn again, or turned into rags and stuffing. Now that cycle is breaking down...


What's at stake when Francis and Erdogan sit down to talk Turkey...
While there are many things to marvel over about Pope Francis, one clearly has to be his ability to multi-task. At the moment he's in Chile, trying, among other aims, to repair the damage from clerical sexual abuse scandals in that Latin American country, but he still managed on Tuesday to be active diplomatically in the Middle East as well...


Pope Francis meets with sex-abuse victims in Chile...
Pope Francis met privately Tuesday with six victims of sexual abuse committed by priests in Chile, the papal spokesman has reported. The meeting had not been previously announced as a part of the Pope's schedule. "Today after lunch, the Holy Father met with a small group of victims of sexual abuse committed by priests at the apostolic nunciature in Santiago...


Acts 1:8 (8) But you shall receive power when the Holy Spirit has come upon you; and you shall be witnesses to Me in Jerusalem, and in all Judea and Samaria, and to the end of the earth." This verse provides the underlying reason for the visible manifestations of power shown in Acts 2:1-6. The resurrected Christ tells the apostles, "But you shall receive power when the Holy Spirit has come upon you; and you shall be witnesses to Me in Jerusalem, and in a...


Pope to countrymen on a trip home: 'Don't cry for me, Argentina!'...
Even though Pope Francis's Jan. 15-21 outing to Chile and Peru is his sixth trip to Latin America, it's only the second time the Argentine pontiff has flown over his home country en route. Popes always send telegrams to the heads of state of the countries whose airspace they enter, and in keeping with that tradition, Francis dispatched a message on Monday to Argentine President Mauricio Macri...


Kindness is not the same as love...
We do well to ponder that being loving is not the same as being kind. Love should not be reduced to mere kindness, but our reductionist culture has tended to do so. The results have often been problematic. To reflect on this problem, I'd like to use some insights from an article by Peter Kreeft, written some years ago. Kreeft defines kindness as "sympathy...


5 Faulty Expectations That Can Crush Your Parenting Dreams
Today's content is based on a message by Ben Markham, our church's youth minister. His wisdom and insights can help hurting parents whose children (teens or adults) make dangerous choices; who face troubling situations of all kinds. My journey as a mom hasn't turned out as I expected. Has yours?In John 1:29- 4, John the Baptist sent his disciples to ask Jesus a hard question, "Are you the one who was to come?"Didn't he know? John had endured a year or so in prison and now he was beginning


These 12 Choices Will Only Block You From Your Divine Calling
Many Israelites missed their intended destiny of arriving at the promised land because they repeatedly tempted God in the wilderness. Below are the 12 ways they tempted God (Num. 14:22). These are the things you do not want to do:Crave evil things and complain about God's provision (1 Cor. 10:6; Num. 11:4, things other than God (1 Cor. 10:7; Ex. Cor. 10:8; Ex. 25:1).Don't trust God in the midst of adversity


How the Stars Portray Satan's Ultimate Defeat
This week, we will have one of the best opportunities of the year to view the planet Mercury.Mercury is one of the "seven planets" which were visible to the ancients. The fourth day of the week, Wednesday, is named in English after the Norse god corresponding to Roman Mercury and Greek Hermes. The planet Mercury is symbolic of Satan in the Star Bible and is mentioned in a passage in the Bible about Satan (Isa. 14:12), where he is described as the morning star laid low. The Greek name Hermes, mea


3 Primary Points for Teaching Your Teenager to Be a Gentleman
It was the most unlikely training ground for good manners the wrestling room. Coach Ken Praytor's athletic philosophy focused as much on how we conducted ourselves off the wrestling mat as much as during a match. He had rules of conduct. It didn't matter how capable you were as a wrestler, if you didn't live up to his rules, you were not representing the team.One of the rules that was so out of character was the demand to wear a suit or at minimum a sports coat and tie to tournaments. It was in


Child Misdiagnosed With the Flu Now 'Singing With the Angels'
A seemingly healthy California middle-schooler died only four days after her mother says she was misdiagnosed with the flu. Now, her mother is warning other parents with sick children to press their doctors for further testing.Twelve-year-old Alyssa Alcaraz loved choir and had a passion for all music. "Not a day went by that she wouldn't sing her little heart out. Now she's singing with the angels," mother, Keila Lino, says when her daughter wasn't feeling


How You Can Break Your Crazy Marital Communication Cycle
Do your attempts to communicate with your spouse end up leaving you more frustrated and upset? The Crazy Communication Cycle has become the norm for too many couples, and results in so much conflict, misunderstanding, and heartache.Does this sound anything like what goes on in your house? Wife feels frustrated or upset about something her husband did or didn't do. She tells him how wrong he's been, pointing out all the ways he should/could do better. Husband tries to explain, which only escalate


3 Steps From John 1:5 You Can Take When Life Feels Dark
Recently, I drove up to Denver very early in the morning while it was still dark. I'm not a fan of driving in the dark. I'm blind in my left eye, which means my depth perception is less than ideal, and the darkness exacerbates that problem. The great thing is that the headlights on my SUV work well and illuminate the road well enough so I can see more clearly.Driving the dark is challenging, but living in the dark is even more challenging! What do I mean? When you're living in the dark, you feel


The Simple Secret to Growing in Spiritual Authority
Many believers search relentlessly for ways to grow in their authority in the Spirit. But Streams Ministries President John E. Thomas says the answer is simple—and it all goes back to Luke 16:10: "Whoever can be trusted with very little can also be trusted with much, and whoever is dishonest with very little will also be dishonest with much." Watch the video to discover the key Jesus offers to greater authority. These profound truths can radically change your life—and your minis


Is 'Evangelical' Synonymous With 'Hypocrite'?
Last month, Pastor Timothy Keller wrote an important article in The New Yorker asking, "Can Evangelicalism Survive Donald Trump and Roy Moore?" And Keller, himself a respected evangelical leader, pulled no punches in answering his question, writing, "'Evangelical' used to denote people who claimed the high moral ground; now, in popular usage, the word is nearly synonymous with 'hypocrite.' When I used the word to describe myself in the nineteen-seventies, it meant I was not a fundamentalist


Prophecy: God Is Commanding the Angels, 'Swing the Pendulum!'
In the Spirit, I saw the angels obeying a heavenly command, pushing a huge pendulum in the opposite direction that it had previously swung, which was so far into degradation of sin and wickedness that it appeared to be unstoppable.I then heard the Father say, "It's time to call forth the noble, the wealthy and the renowned of the earth.The Spirit of Integrity DescendsI then saw the Spirit of Integrity begin to descend upon dignitaries, celebrities and the very elite!"In the Spirit, I sensed the


Popular Charismatic Website Promotes Heresy—Mixes Hinduism, New Age and Christianity
For several years, I have received emails from a prophetic resource website that is very popular with charismatics. Usually, two articles a day from that website drop in my inbox. A few days ago (around the beginning of January), one particular article shocked me.The title of the article is "Christ Is All Things." Though the author does not use far eastern or New Age terminology, he promotes the doctrine of either pantheism (the material universe is an emanation of God / God is all and all is Go


Calling All Prayer Warriors: Why Israel Needs Your Intercession in 2018
More Israelis died in terrorist attacks in 2017 than in 2016, despite a significant drop in the number of attacks, according to data the IDF released on Jan. 6, 2018.Twenty Israelis were killed and 169 were wounded in 99 terrorist attacks originating in Judea and Samaria in 2017. It was nevertheless a large decrease from the 93 killed and 882 wounded in the 100 terrorist attacks originating in the same area in 2014.Twenty-eight Israelis were killed and another 360 wounded in 226 attacks in 2015.


Listen to Mark Taylor's Latest Prophecies About President Trump
Mark Taylor is not your normal prophet. He's never been to Bible School or seminary. Instead, he's a third-generation firefighter who retired several years ago.Then in 2011, he felt the Lord told him that Donald Trump would be a future U.S. president. You've probably heard about him or read about him in my new book, God and Donald Trump. We also have written about him and his incredible story previously online as well as in print.Of course, against all odds the prophecy came true in 2016&md


Matthew 1:18-25 (18) Now the birth of Jesus Christ was as follows: After His mother Mary was betrothed to Joseph, before they came together, she was found with child of the Holy Spirit. (19) Then Joseph her husband, being a just man, and not wanting to make her a public example, was minded to put her away secretly. (20) But while he thought about these things, behold, an angel of the Lord appeared to him in a dream, saying, "Joseph, son of David, do not be afraid to take


Pope lands in Chile with plea for forgiveness after abuse scandal...
In the first official encounter of his apostolic visit to Chile, Pope Francis expressed his shame and sorrow for the child sexual abuse crisis that occurred at the hands of clergy of the Catholic Church. "I feel bound to express my pain and shame at the irreparable damage caused to children by some ministers of the Church," the Pope said Jan...


Pro-abortion campaigner says she is 'very honored' by pontifical award...
The Dutch politician Lilianne Ploumen has been made a Dame in the pontifical Order of St Gregory the Great. Ploumen confirmed the award in an email to the Catholic Herald, saying that she was "very honoured" by the pontifical medal, which was sent via the Dutch Ministry of Foreign Affairs last month. It is not known whether the Pope was aware of the decision...


Meet Fr. Reginald Foster, the priest determined to keep the Latin language alive...
In the basement of a nursing home in Milwaukee, the world's best Latin lessons are given for free. That's where Father Reginald Foster, a priest who lacks patience, gives his lessons. He's managed to convince hundreds of people to dedicate their lives to a language no longer living, reports Brook Silva-Braga. "His passion is what drives us...


John Bevere: This Deception Will Fool Many Christians in the Last Days
During a trip to Sweden, John Bevere had a life-changing encounter with the Holy Spirit. The Holy Spirit made plain to him that this sinister deception would ensnare even Christians during the end times—and that it's been happening since the dawn of time. Bevere explains in this short teaching.


Matriarchy demeans men and polygamy demeans women...
Why are modern men such layabouts? It's simple. When the family declines, men decline. A couple of years ago Rod Dreher wrote a column about this phenomenon. You can read it here. Quoting various articles, Rod concludes that men who are disassociated from family life soon become de-motivated, shiftless and underachieving. I've known men with severe self-esteem problems...


Why You Might Need to Be Reclaimed in Holy Spirit's Power
"I crossed the street to walk in the sunshine."– Elizabeth Gilbert, Eat, Pray, LoveI was roughly 20 years old when the popular and "transforming" Eat, Pray, Love made its way to theaters. Now, don't hate me and stop reading this post if you loathe what I'm about to say—but I like really disliked the movie. I mean, I'm fairly certain I discovered the eye roll in that theater. I'm being cheeky of course, but that movie got under my skin. The whole concept of traveling around the w


Smart Roman mayors know it's a law of life here: 'Beware the pope!'...
Most of the time, Romans look at a pope for what he is: The leader of the universal church and a key player on the global stage, whose frame of reference extends far beyond the city's own borders and horizons. Yet, there are a few special occasions when the pope addresses the Eternal City directly as the Bishop of Rome, which he also is...


What Martin Luther King Jr. Realized About the Constitution That Most Americans Don't
In his fight for racial equality in America, Dr. Martin Luther King Jr. found an ally in America's founding documents, and they became foundational to his cause. This is because America's founding documents are colorblind. Neither the Declaration of Independence nor the U.S. Constitution makes any reference to individuals on the basis of race, ethnicity or skin color.Instead of race classifications, the Constitution speaks of "citizens," "persons" and "other persons." No mention is made of


When it comes to the law of God, there are 2 ways to err...
In the Gospels we are reading this week at daily Mass we see Jesus coming into conflict with the religious authorities of His day, who accuse Him of violating the law. Perhaps a way of summarizing Jesus' replies is in the old Latin expression Caritas suprema lex (Charity is the highest law). In other words, laws are meant to regulate our relationships with God and with others...


After a Headline-Making Year of Trump's Presidency, Best-Selling Author Jonathan Cahn Ties Meteoric Rise Back to a 3,000-Year-Old Ancient Paradigm
Nearly one year ago this week, on another cold day in January, Donald Trump stood before the nation, past U.S. presidents, world leaders and his family to be inaugurated as the 45th president of the United States.Now, a year into a headline-making presidency, New York Times best-selling author Jonathan Cahn looks back on the parallels of Donald Trump's meteoric rise to an ancient, 3,000-year-old Middle Eastern paradigm.In The Paradigm: The Ancient Blueprint That Holds the Mystery of Our Tim


Why Is It Difficult to Tell the Difference Between a Christian and Non-Christian?
This is God's heart for His people:"O that there were such a heart in them that they would fear Me and always keep all My commandments, that it might be well with them and with their children forever!" (Deut. 5:29)."He shall be the stability of your times, a wealth of salvation, wisdom, and knowledge; the fear of the Lord is His treasure" (Isa. 33:6).A heart to truly obey Him is what the Lord has always looked for in His people. This heart is cultivated through our love for the Lord and holy fea


The Prophetic Letter You Absolutely Must Read Today
If this were a typical Monday morning, I would have begun this daily article by commenting on the false ballistic missile warning in Hawaii over the weekend. I would probably have linked the story to the earthquake in Peru and the airplane that skidded off a runway in Turkey and plunged down a steep slope, nearly landing in the Black Sea.I might even have found a way to comment on yesterday's amazing playoff win by Jacksonville, followed by Minnesota's ast


Psalm 90:14's Majestic Medicine for Your Hurting Heart
"Whose dumb idea was it for you to go to college in Texas?" I threw at him.He just looked at me and raised his eyebrows.We were packing his suitcase, and I was having very sad mom feelings. OK, so it was our idea for him to attend our alma mater in central Texas. Seemed like a fabulous idea, until his Christmas break ended, and I started tucking clean socks into his bag.We took that not-a-boy-anymore to the airport at 5:30 the next morning, came home and crawled back into bed. That's about when


An interview with Bishop Michael Yeung Ming of Hong Kong...
Twenty years since Hong Kong's passage from British colonial rule to Chinese central government rule, 20 years since the application of the "one country, two systems" formula, Beijing is dropping the pleasantries. The communist giant has increasingly exerted its power over education, the judiciary and the electoral process governing the island's 7...


Pope departs Rome for apostolic visit to Chile and Peru...
Pope Francis has departed from Rome and is headed toward Latin America. This morning, the papal flight, Boeing B777, carrying the Pope, his entourage and journalists, took off from Rome's Fiumicino Airport. The Holy Father's visit to Peru and Chile marks his 22nd international Apostolic Trip and his sixth journey to Latin America...


Has your flame for God gone out? Are you a Christian in name only? Do you say one thing about your walk with God, but do another? Will your example lead others to a living relationship with Jesus? What will it take for you to get right with God again?These are some tough questions, but we must examine our own hearts and repent from a lukewarm attitude towards our Savior. Let's ask ourselves the first question, "Has my flame for God gone out?" If so, why has it gone out? Usually it is b


Watching TV is not a time-out from our role as followers of Christ...
One of the biggest consumers of time in our culture is television, whether on the home screen or our computers or on our phones. TV, in its various forms, delivers all kinds of experiences that suck us in, whether it's watching sports or a drama, a detective story or a cute cat video. For convenience here, let's just call all of this TV...


Mandisa, TobyMac, Kirk Franklin Unite for Racial Unity Anthem
Hot on the heels of Martin Luther King Jr. Day, three Christian artists have teamed up to release a racial unity anthem. Mandisa, TobyMac and Kirk Franklin's new music video for "Bleed the Same" will remind everyone of the beauty of diversity and fellowship.


3 helpful life hacks to help you overcome perfectionism...
In the age of social media, self-criticism and perfectionism are more prominent than ever. We continue to become increasingly focused on being "perfect": having the perfect physique, having the perfect job, or keeping the perfect house. In reality, however, this striving for "perfection" simply makes us increasingly unhappy as we lose focus of what we are really working towards...


The company water cooler, a symbolic gathering post for employee chatter disguised as a refreshment center, has gurgled into a resting place for analog office tools.I read a brief story about digital chatter in the Jan/Feb edition of The Atlantic.While reading the story, I could only respond with a deep "Duh!" This is the sentence that evoked my guttural response: "Workplace technology is revolutionizing how we communicate in the office."The horse left that barn


The Only Way to Keep the MLK Dream Truly Alive Today
Martin Luther King, Jr. was a dreamer. He saw what others could not see. He heard what others did not hear. He felt what others did not feel. Therefore, he did what others were not willing to do.Any form of racism defies the dignity of human life. That is why, in the midst of racial injustice and division in America, MLK dreamed about a day in our nation when "justice rolls down like waters and righteousness like a mighty stream." His quote of Amos 5:24 resounded the heart of


Push Back Demonic Darkness With This Explosive Weapon
There are seven statements of Jesus on the cross. Perhaps the most important one of all is when He declared, "It is finished!" (John 19:30) Nothing else needed to be done because He had done it all. The work of the cross of the Lord Jesus Christ is perfectly complete.I am convinced that we need this revelation to be able to pray effective prayers that avail much. We must learn to pray from this posture—from this perspective. We are not defeated. He has already won the battle and as au


I believe very strongly that God wants to bless His people and give them an abundant life (John 10:10). I also believe poverty is a curse and something the gospel reverses when biblical principles are applied properly.Furthermore, I do not believe pastors and church ministers should take a vow of poverty and that churches should give ample compensation to their lead pastors. That being said, I have been appalled by what I am calling in this article "prosperity pimps"—which are those w


Cindy Jacobs: What God Is Saying for 2018
I hope you all had a wonderful, happy New Year's Day. This is the season where we like to share with you what God has been saying for 2018, and I'm very excited about this year.What I have with me is a compilation of some words that came from the Apostolic Council of Prophetic Elders and the Global Prophetic Consultation in Nov. 2017, which people say was one of the most historic events they have ever been to in their lives. It's so good, and we know that God has given us a great harvest. We had


Pope to face fallout from abuse scandals in both Chile and Peru...
A top papal aide said on Thursday that Pope Francis's upcoming trip to Chile and Peru next week would not be "simple," in what may qualify as an early candidate for the understatement of 2018. Among many other challenges awaiting the pontiff, he'll have to face the fallout of sexual abuse scandals in both traditionally Catholic nations that have divided and demoralized the rank and file...


Why This 'Sex and the City' Actor Will Now Star in 'God's Not Dead'
John Corbett is an Emmy and Golden Globe-nominated actor, best known for his work in the Sex and the City franchise. But this spring, Corbett will be one of the stars of God's Not Dead: A Light in Darkness. In this video, he shares why he was moved to work on this Christian film.


Of sports radio, squabbles, and signs of life...
I'm what you'd call a "fair-weather runner" - which means I'm not running these days. Come spring, however, and the thaw (God willing), you'll find me out there on the street almost daily: Putting in my miles, getting ready for my 5Ks, running my 5Ks, chasing my younger kids on their bikes when they let me. It's my annual endorphin spree...


Dear Mr. Bible Guy who tried to convert my son and his friends...
Dear Christian Bible Guy, I want to thank you for coming up to my son and his friends at our state's March for Life and trying to talk them out of the Catholic faith. You were bound to talk to someone. The pro-life movement is the place of all places where serious Catholics and serious non-Catholic Christians spend lots of time together side-by-side...


1 Timothy 4:4-5 (4) For every creature of God is good, and nothing is to be refused if it is received with thanksgiving; (5) for it is sanctified by the word of God and prayer. This verse, quoted out of context, seems to state that all flesh can now be eaten. The flaw with most people's understanding of this verse is that they fail to read what it and the surrounding verses really say. They lift verse 4 out of its context, not bothering to include relevant detai