Make room at the table and in your heart for your forgotten friends on Thanksgiving...
There are a total of eight beatitudes. I know because I've counted them. In case you'd like to confirm that for yourself, knowing my spotty scriptural knowledge as a cradle Catholic, have at it. Check it out for yourself in Matthew's gospel, chapter 5 to be exact. As perfect as I consider Jesus' sermon on the mount, if I had my say...

2017-11-20 12:59:19
`
1
Care for the poor, says Pope Francis, for "they are your passport to paradise"...
People have a basic choice in the way they live: either striving to build up treasures on earth or giving to others in order to gain heaven, Pope Francis has said. "What we invest in love remains, the rest vanishes," the Pope said in his homily on Sunday, the first World Day of the Poor. Between 6,000 and 7,000 poor people attended the Mass in St Peter's Basilica...

2017-11-20 12:31:51
`
1
Hell has to be...
Today we come to the final of the Four Last Things: Hell. I have written extensively on this topic over the years, largely in response to the widespread dismissal of the revealed doctrine of Hell. In contradiction to Scripture, many presume that Hell is an unlikely destination for most. Never mind that Jesus taught just the opposite (e...

2017-11-20 11:49:43
`
1
Louis Braille: The blind Catholic musician who invented touch-reading...
Everyone knows the deaf Catholic classical composer, Beethoven. But did you know that the inventor of braille was also a brilliant musician and devout Catholic? Louis Braille was born to a leatherer in the small French town of Coupvray. At the age of three, Braille — trying to mimic his father — picking up an awl to bore holes in a scrap of leather...

2017-11-20 10:08:27
`
1
Calling All Intercessors! Urgent Global Prayer Needed for Lebanon
For the nation and kingdom which will not serve you shall perish, and those nations shall be utterly ruined. "The glory of Lebanon shall come to you, the cypress, the pine and the box tree together, to beautify the place of My sanctuary; and I will make the place of my feet glorious. – Isaiah 60:12-13In the game pick-up-sticks, spiked sticks of different colours are thrown into the air and fall randomly. The winner extracts the most sticks without disturbing the pile. However, care must be

2017-11-20 10:00:17
`
0
Prophecy: Healing for the Seers After a Season of Warfare
The Lord is proclaiming hearing for the seers!In a recent "Mornings With the Holy Spirit" prayer broadcast, the Lord showed me clearly how the enemy has skewed the vision of many seers during a season of warfare. I prophesied:"You've begun to see things not as they are but as the enemy wants you to see them ... Whatever the enemy is showing you, just look around the corner, because that is where something better lies. Just look around the corner."Seers, it's one thing to see what the enemy

2017-11-20 09:00:56
`
1
Clear doctrine strengthens the Church...
The Baptist church in Sutherland Springs, Texas has been made a shrine, for the massacre there has left it a hallowed place for mourners. A red rose marks where each of the victims died, and then there is one pink rose. That is for the unborn baby that died in the womb. To the frustration of some, Texas is one of 38 states that recognize an infant in utero as a victim when the mother is assaulted...

2017-11-20 08:02:23
`
1
Ex-Witch: I Have Seen Lucifer In the Christian Church
An ex-witch who came out of occult, satanic ritual abuse and more says she had an encounter with Lucifer in the Christian church."This time, I just want to dig into things I've personally witnessed and experienced over the last couple of years as I've been navigating of learning this corruption in the Christian church," Beth Eckert says in a new video."[I've been] learning about this already-established, antichrist, New-Age indoctrination and movement that's already infiltrated the Christian chu

2017-11-20 08:00:53
`
1
Prominent Baptist Matt Chandler: I Believe the Holy Spirit's Signs and Wonders Are For Today
Baptist megachurch pastor Matt Chandler says his church believes in the ongoing work of the Holy Spirit, including signs, wonders and miracles. In this powerful sermon, he explains why he disagree with cessationists: "They say it's not normative and it's not available to the church today. We would disagree."

2017-11-20 07:00:45
`
1
Amos 5:4-12 (4) For thus says the LORD to the house of Israel: "Seek Me and live; (5) But do not seek Bethel, Nor enter Gilgal, Nor pass over to Beersheba; For Gilgal shall surely go into captivity, And Bethel shall come to nothing. (6) Seek the LORD and live, Lest He break out like fire in the house of Joseph, And devour it, With no one to quench it in Bethel— (7) You who turn justice to wormwood, And lay righteousness to rest in the earth!" (8) He mad

2017-11-20 05:00:00
`
2
"I therefore order the following": Francis bets even more on the nuncios, including the black sheep...
The resolution with which Pope Francis endows the Vatican secretariat of state with a third section on an equal level with the two already existing is in a letter that he wrote in mid-October to cardinal secretary of state Pietro Parolin. The following is the executive part of the pope's letter: "In the conviction, therefore...

2017-11-20 02:34:26
`
1
What to Do When You Just Don't Feel Thankful
Have you ever been so horrifically devastated by life's circumstances that the words, "Thank you, Jesus" get stuck in your throat? You know the words of Paul, "In everything give thanks, for this is the will of God in Christ Jesus concerning you" (1 Thess. 5:18) but somehow you don't feel like giving thanks for what you are currently facing.If you just received a bad report from the doctor, lost your job (especially before the holidays), were handed an eviction notice, divorce papers or new

2017-11-19 20:00:18
`
0
The Biblical Inspiration Behind Denzel Washington's Newest Character
In Roman J. Israel, Esq., Denzel Washington plays a quirky defense attorney who stumbles upon a major case. Movieguide's Rachel Sommer asks Washington, a devout Christian, about the faith of his latest character. He talks about his character's very "Old Testament" worldview in this clip.

2017-11-19 19:00:21
`
2
Sanhedrin Prepares Oil for Third Temple—Is Amos' Prophecy About to Be Fulfilled?
In preparation for the third temple, the nascent Sanhedrin and the United Temple Movement (UTM) annually prepares olive oil that is ritually pure and ready for use in the temple; but this year, the olives were harvested from a special orchard, intended to send a special light into the world that adheres to a prophecy with current-day political ramifications.The oil-making is part of an ongoing effort to recreate temple rituals and become familiar with them in every detail, so they can

2017-11-19 17:00:18
`
5
Speaking at Oberlin College in 2001, transgender activist Lynn Hyckman stated that, "The basic assumption of transgenderism is the transgressing of gender norms. Whether that means completely passing from one end to the other, or finding a space that combines or defies the binary in our society, it comes down to exploring outside of the norm you were assigned because of the discomfort that you feel in it."This prompted me to ask in 2011, "But why stop with combining or defying sexual categories?

2017-11-19 15:00:04
`
0
Atheists Unwittingly Spark Spiritual Revival in High School
A football coach from Georgia's East Coweta High School who was recently banned from praying with players has revealed that an atheist group's quest to remove him from invocations has actually sparked an incredible reaction from players and students, alike."Our students have done a great job, and our students took it upon themselves to organize a prayer with our students in the stands before the game," John Small told The Christian Post. "Instead of it being 100 players praying, it tur

2017-11-19 13:00:29
`
4
The Real Reason There's a Divide Between the LGBT Community and the Church
It seems like every month a new Christian leader embraces the LGBT movement—from pastor Brandan Robertson to Tony Campolo and Jen Hatmaker—the list never ends. Recently, I came across an article in the Christian Post stating, "After his announcement of LGBT support in 2015, Pastor Stan Mitchell of GracePointe Church in Franklin, Tennessee, was profiled in Time magazine."Ironically, I had the privilege of debating Stan Mitchell on Fox News with Lauren Green. I would consider him a fri

2017-11-19 11:00:50
`
3
What Happened When Jesus Brought This Ex-Muslim a Blanket in Prison
A Muslim man named Hamid found Jesus through his brother's witness. When Hamid heard the gospel, he accepted Jesus with his mind, but his heart was slow to experience the fullness of God's love.Timid about his faith, Hamid had no desire to risk sharing his new faith with others, according to a story by Frontiers.He and his brother began to meet with a Frontiers worker named Dennis, who helped them to grow in their understanding of Jesus."Dennis challenged each of the men to spend quiet

2017-11-19 09:00:01
`
4
Ephesians 2:8-10 (8) For by grace you have been saved through faith, and that not of yourselves; it is the gift of God, (9) not of works, lest anyone should boast. (10) For we are His workmanship, created in Christ Jesus for good works, which God prepared beforehand that we should walk in them. Along with a multitude of other verses, Ephesians 2:8-10 makes it abundantly clear that, though works do not save a person, they are nonetheless required by God. Since wo

2017-11-19 05:00:00
`
2
Fr. Solanus Casey, 'a humble and faithful disciple of Christ,' beatified in Detroit...
Detroit's beloved Father Solanus Casey has been beatified, with Pope Francis calling him "a humble and faithful disciple of Christ, tireless in serving the poor." "The life of our 'Blessed' is an exemplary page of the Gospel, lived with human and Christian intensity. It is a page to read with dedication and emotion ...

2017-11-19 01:09:30
`
1
How Cedric the Entertainer Uses Faith in His Comedy
He's one of comedy's biggest names, but also, he's on a journey with Christ, just like you and me. In a recent interview with Matthew Faraci, Cedric the Entertainer described his walk with God and how he incorporates his faith into his acts."It's probably more in tune with the spirituality of being Christlike," Cedric says. Watch the video to see more.

2017-11-18 19:00:24
`
1
Site of Texas Church Massacre Reopens as Solemn Memorial
The modest Texas church where a gunman massacred more than two dozen worshipers last week reopened as a memorial on Sunday, giving the public its first glimpse of the site where one of the most shocking mass shootings in U.S. history unfolded.Signs of the rampage that officials said took 26 lives and wounded 20 others were muted at the First Baptist Church a weeklong effort to transform its devastated sanctuary into a shrine honoring the deceased.All th

2017-11-18 17:00:16
`
2
Muslims are converting to Christianity in record numbers...
"We are in a time of the first ever mass conversions of Muslims," Father Mitch Pacwa SJ told me in a phone interview. "God is doing a mighty work among them." Pacwa is a host for EWTN radio and TV, a frequent pilgrim guide to the Holy Land and is fluent in 13 languages including Arabic. He is considered an expert on the Middle East and produced the DVD Christianity & Islam: Are We at War...

2017-11-18 16:13:48
`
6
The Place Where Prayer Is The Only Thing Preventing Mass Devastation
Saudi Arabia and Iran have been warned against using Lebanon as a proxy for conflict.This, after the remote resignation of its prime minister, Saad Hariri, from Saudi Arabia, triggered a crisis that threatened to upset Lebanon's fragile coalition. Hariri has yet to return to Lebanon to clarify the next steps so the government can function.The Shiite leader of Hezbollah, an ally of Iran, accused Saudi Arabia of declaring war on his country. Saudi Arabia, a Sunni nation, has been battling Iran for

2017-11-18 15:00:17
`
5
What Hillsong Founder Brian Houston Actually Thinks About Gay Marriage Vote
In the wake of Australia formally recognizing same-sex unions, Brian Houston of Hillsong maintained he will stand firm on the Bible's definition of marriage."Australia has overwhelmingly voted to legalize same-sex marriage, and my hope is that once this becomes law, Australians will move forward in unity and love, viewing one another without labels," Houston says in a statement. "I believe every person is created by God with a plan and purpose, and the focus of Hillsong Church has always been&md

2017-11-18 13:00:44
`
9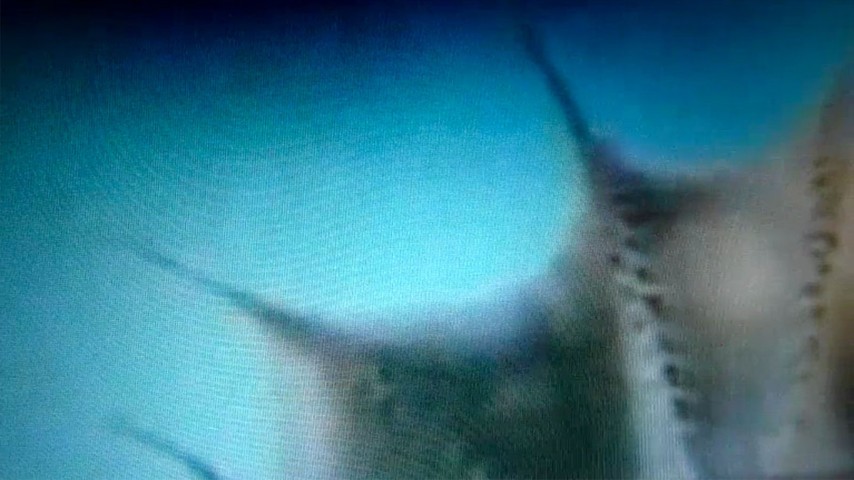 The loudest underwater sound ever recorded has no scientific explanation...
In 1997, the National Oceanic and Atmospheric Administration discovered an unusual, ultra-low-frequency sound emanating from a point off the southern coast of Chile. It was the loudest unidentified underwater sound ever recorded, detected by hydrophones 5,000 miles apart. It lasted for one minute and was never heard again.

2017-11-18 12:59:16
`
0
Have women you love left the faith? Here's why.....
I recently spoke on Catholic Answers about Mary and the modern woman. A man called in asking about his daughter, saying that although he homeschooled her and taught her the catechism, at 17, she now had little regard for the Church. It was clear he was struggling with how he had failed her. Based on what he told me, this concerned dad was not the problem...

2017-11-18 12:30:51
`
0
What Happened When This Megachurch Pastor Stepped Into a 500-Year-Anointing
Truthfully, the only thing Bishop Kenneth Ulmer could think as he climbed the stairs to Martin Luther's pulpit was, "Don't trip."He didn't.Instead, the pastor of Faithful Central Bible Church in Inglewood, California, took on the persona of Luther and spoke from his heart and the Holy Spirit without any notes to guide him."I spoke in a first-person narrative as though I was Martin Luther. And so the whole message as with 'I,'" Ulmer says. "I did this, I did that. I began by saying, I didn't expe

2017-11-18 11:00:00
`
6
Live from Friar Field: A Blessed for Detroit...
It's like deja vu - this time, just bigger. Much bigger. Less than two months since the first-ever beatification of a priest on US soil, today in Detroit brings an even more massive moment, as the Church takes over the city's NFL field and a crowd of 75,000 witnesses the rites elevating the beloved local Capuchin Fr Solanus Casey to the step before sainthood...

2017-11-18 09:38:59
`
0
God's Elect in the First Epistle of Clement...
Calvinist theology places a great deal of emphasis on the concept of God's elect. The term "elect" is taken from the Greek word eklektos, which means "chosen." In Calvinist thought, the elect are those that have been chosen by God to be saved on the last day. The Westminster Confession of Faith states, "God hath appointed the elect unto glory" (3:6)...

2017-11-18 09:33:36
`
1
WATCH: How Todd White's Visit to Israel Stirred Up a Trail of Miraculous Healings
This summer was amazing! It all started with a visit to Jerusalem from Todd White. I was able to spend several days with him in Jerusalem. As an evangelist, I was provoked to jealousy by his love for the lost, boldness to minister to them and the presence of God for healing. The Lord had been speaking to me from John Chapter 2, where Yeshua turned water into wine. Just as in that story, I believe He has saved the best for last!Last month, I shared this message at King of Kings in Jerusalem.

2017-11-18 09:00:24
`
5
The fear of the Lord is the beginning of wisdom...
The past Sundays have featured the November theme of the Last things: Death, Judgment, Heaven and Hell. Today's Gospel is no exception and we are reminded that we will one day account for our use of the gifts and resources God has given us. But today's readings do more than tell us we will account for us, they also set forth a virtue...

2017-11-18 08:03:07
`
0
Father Solanus Casey is still working miracles.....
I'm on the road with my husband Mark headed to the Father Solanus Casey beatification in Detroit. When we met in the Peace Corps over 30 years ago, we said we were going to be writers together, although it was just a hobby. I write full-time now and we are both writing about Father Solanus for the beatification. When we met, neither of us could we have imagined today's world...

2017-11-18 07:59:27
`
0
Things really are changing. Prepare for the new Puritanism.....
What does this new and unexpected social phenomenon mean? I think it indicates that a new generation of women don't give two hoots about the old feminist agenda. The main objectives for women have been pretty much obtained-fair pay and fair treatment in the workplace. Now a new generation of women is saying, "We don't have to put up with the harassment and objectification that still continues...

2017-11-18 07:46:56
`
0
The story of an underground Catholic priest in China...
Fr. Joseph of Jesus is a Chinese priest, faithful to the Catholic Church. Life is not easy for Catholics in China. Those who adhere to Rome are persecuted by the Chinese government, which only grants freedom of worship to those belonging to the state-controlled Patriotic Church. Fr. Joseph recently shared his story on the "In the Footsteps of the Nazarene" program by the EUK Mamie Foundation...

2017-11-18 05:56:06
`
1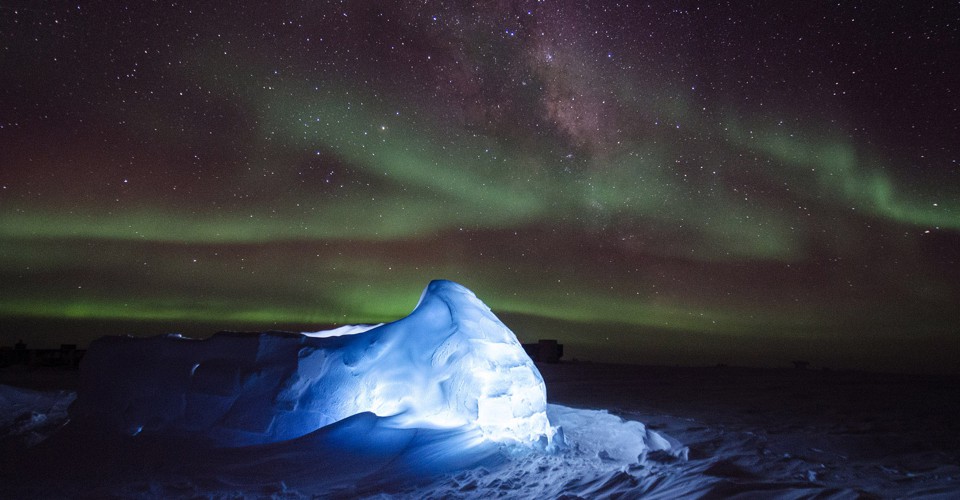 It's summertime in Antarctica, so bask in these 36 photos...
Antarctica is approaching its peak summertime, when the people living and working at coastal stations will experience a few weeks of 24-hour daylight around Christmastime. Collected here are images from the past few years of the Antarctic landscape, wildlife, research facilities, and some of the scientific work taking place there...

2017-11-18 05:18:55
`
3
Hebrews 11:6 (6) But without faith it is impossible to please Him, for he who comes to God must believe that He is, and that He is a rewarder of those who diligently seek Him. We are responsible for maintaining our fellowship with Him by doing the works that He has appointed for us to do. For instance, there must be continuous exercise of prayer, study into His Word, and seeking to be like Him. We seek Him because we grow to admire—indeed respect—His

2017-11-18 05:00:00
`
2
In 'Justice League,' DC Comics' biggest heroes are together on the big screen at last...
The ghost of Superman hovers over much of Justice League. You might say Superman's ghost has always haunted Warner Bros' big-screen DC Extended Universe, though the haunting is more pronounced now that Henry Cavill's Man of Steel is dead. From the beginning, on Krypton in Man of Steel, Russell Crowe's Jor-El predicted that his infant son Kal-El would "be a god" to the people of Earth...

2017-11-18 04:55:43
`
6
Married priests can't make up for missionary failure...
It is not quite right to say that married priests are coming to the Catholic Church — they have been here for quite some time. But recent decisions by Pope Francis mean that something new is almost certainly coming in a few years — the ordination of married men to the priesthood for the Amazon region of South America. Whether it will be extended more widely remains to be seen...

2017-11-18 04:48:39
`
1 It's official: 'Blessed' Solanus Casey beatified before crowd of 68,000—feast day is July 30...
Mass of Beatification of Venerable Solanus Casey OFM Cap. - Ford Field, Detroit, 18 November 2017

2017-11-18 04:42:55
`
0
I think I've figured out who the Magi are...
In my new book The Mystery of the Magi-The Quest to Identify the Three Wise Men I actually believe I have done the research and gathered the evidence and made a strong argument that the Magi were diplomats from Arabia to the court of Herod the Great. What? You may ask. Father. Really. Why do you imagine that after 2000 years you are the one who has identified the Magi...

2017-11-18 04:17:09
`
6
"Nothing will be as it was!"—In the Council and Francis, the Church's "new consciousness"...
As one of the bench put it, the week just past always makes for a "full immersion" experience... and to be sure, that the lounge of the USCCB hotel was dead by 10 on Wednesday night goes to show how knocked out everyone tends to be by Plenary's end. Along those lines, while this scribe has five days of catch-ups and notes to unwind and assemble for print...

2017-11-18 04:09:50
`
6
SDG reviews 'The Star'...
Two of my favorite Bible movies are animated films that came out within a couple of years of each other nearly two decades ago. One is the brilliant 2000 stop-motion Jesus movie The Miracle Maker, co-created by U.K. and Russian animators who also collaborated on a series of Old Testament shorts (Testament: The Bible in Animation)...

2017-11-18 02:24:45
`
0
Francis Chan: Our Movement Will Die Unless We Do This One Thing
Francis Chan didn't plan to talk about this. But in the middle of his sermon, he feels compelled to bring up the next generation—and how their maturing process is being held back by the current generation. He says this failure is "killing the church" and explains how we can reverse course.

2017-11-17 19:00:54
`
3
Dynamic Testimony of Healing Through Spirit-Led Forgiveness
"In Him we have redemption through His blood and the forgiveness of sins according to the riches of His grace, which He lavished on us in all wisdom and insight, making known to us the mystery of His will, according to His good pleasure, which He purposed in Himself, as a plan for the fullness of time, to unite all things in Christ, which are in heaven and on earth" (Eph. 1: 7-10).God is faithful and true, and He forgives our iniquities our perversity and our sin

2017-11-17 18:00:05
`
2
This Museum Might Be the Most Significant Building of This Decade
"Alexa, play the B-I-B-L-E, Yes That's The Book For Me." Our granddaughter was just 3 years old, but it was her favorite song. My hope and prayer, as her tiny voice commanded Amazon's digital device called "Alexa," was that the Bible would continue to be the most important book in her life for the rest of her life. As her grandmother, I've personally experienced the wisdom and guidance of the Bible in my life. But will it remain my granddaughters' favorite book throughout her life?The statistics

2017-11-17 17:00:00
`
4
The Holy Spirit Wants to Take You on This Heart-Changing Journey
I want to take you on a little journey most Christians must go through. This journey isn't about the exciting things men talk about when we usually get together, such as hockey or our latest gadget. Rather, this is the quiet journey many men travel and hope that few find out about.This is what I call the journey of self-disgust. This is the inner journey of loathing some part of us that Jesus, Himself, is trying to heal, change or destroy so we increasingly look like Him.I know right now you mig

2017-11-17 16:00:31
`
6
Aging Too Fast? Turn Back the Hands of Time
We're all growing older. However, many of us don't realize we're aging too fast. Well, cheer up! There are dozens of things we can do to turn back the clock years, even decades.We all want strong, disease-free bodies and minds so we can continue working, doing things we love and spending quality time with people we care about.Telomere Length Reveals How Fast We're AgingOur drivers license says we're one age, but inside our bodies, microscopic telomeres may tell a different story. Scientists can

2017-11-17 15:00:05
`
4
The Story Behind the Miraculous Museum of the Bible, Which Opened Today
Today is historic. It's the day the new Museum of the Bible (MOTB) opens to the public in Washington, D.C. I wish I were there today to see how truly magnificent it is. But my schedule won't allow me to go until next month. This is such a big event that we devoted our cover story in the November issue of Charisma to it. There's a story behind the story that I told in my column in the same issue. That is that Museum of the Bible would not be possible without the generosit

2017-11-17 14:02:38
`
4
Unraveling the Oft-Twisted Messages About Marital Submission
Hear the word "submission" and "marriage" in the same sentence, and you probably feel something visceral rising up inside your soul. Your heart may explode with anger, terror or guilt, or collapse in hopelessness and resignation. Surely that's not what God meant when He used those words together in the New Testament. So what should submission in Christian marriage look like?Yes, Paul wrote in at least two places, "Wives, submit yourselves to your own husbands" (Col. 3:18; see also Eph. 5:22). An

2017-11-17 13:00:04
`
1
A Miracle Museum 2,000 Years in the Making Opens Today
After almost 2,000 years, the Bible has a world-class museum of its own. On Nov. 17, the Museum of the Bible (MOTB) opens in the heart of our nation's capital. The eight-story, $500-million museum sits just three blocks south of the U.S. Capitol and has already captivated many. CNN called it one of the year's most-anticipated museums, and the Smithsonian labeled its new neighbor a "must-see."For Cary Summers, president of MOTB, it's about time the Bible was honored this way."The Bible is the mos

2017-11-17 12:21:52
`
3
When It's Dangerous for Christians to Use Tinder—and When It's OK
Tinder has a connotation as a "hook-up" app, used to promote casual sexual relationships. But can Christians use the app in a God-honoring way? Married vloggers Jefferson and Alyssa Bethke weigh in, exposing the potential problems and questions Christians should weigh before diving in.

2017-11-17 12:00:01
`
2
How I Encountered Jesus in His Glory in Las Vegas
Addiction to drugs plagued me as a teenager. In 1999 I became a student at the Youth With A Mission School of Ministry in Los Angeles. Although I had been clean and sober for eight months, I couldn't stop the cravings for drugs. I would throw myself into the presence of God, wanting the desires to be taken away.I often asked for prayer from other students, especially a small group of fellow intercessors and worshipers including close friends Jeremy and Maria Lautt. We had prayed and worshipped a

2017-11-17 11:00:26
`
1
Intimacy With the Holy Spirit Begins With Understanding This Awe-Inspiring Truth
The Bible repeatedly tells us that God is our helper. The question is, do we really trust God to help us? It's easy to respond right away that we trust Him, but when it comes to practically applying this truth to our everyday life—leaning on the Holy Spirit to help us in every area of our lives—we often struggle to do it.As born-again believers in Jesus Christ, the Holy Spirit—God's Spirit—lives in our spirit. In John 16:7, Jesus said that the Holy Spirit is our "Helper (

2017-11-17 10:00:23
`
2
How a Personal Prophetic Word Set One Woman on Her Purpose
"Out of your pain, many will be set free," is what the Lord said to me.Never miss the opportunity to thank God for the lives who will be touched by the words of your testimony (Rev. 12:11).Give God glory for seeing you through your pain. Praise Him for your past disappointments. Let your light shine even in the midst of darkness. Every wound you have experienced, is for those who are in captivity.Rejoice, for it is always a temporary journey through the wilderness. Trouble doesn't last always. R

2017-11-17 09:30:52
`
3
How This Radical Grace Message Dismisses the Fear of God
Since I have been a believer (since 1978) I have witnessed many theological and thematic trends in the church. (For example, "The word of faith," "inner healing," "deliverance," "prosperity gospel" and more.) During the past decade, we have witnessed a "radical grace" message sweep across the global church.In the context of this article, "radical grace" refers to any teaching that:– de-emphasizes the relevancy of the gospels as a model for discipleship– states there is no repentance

2017-11-17 09:00:05
`
3
Prophetic Warning: 'Christian' Witches Rising Using the Name of Jesus
Galatians 6 lists both the fruit of the Spirit and the works of the flesh. It's not difficult to judge between the two.In this season, I've seen a rise of Christians practicing witchcraft. Or maybe they aren't Christians at all.I won't judge someone's salvation, but when people in church release word curses, pray against you and conduct unholy fasts to destroy you, the fruit of the Spirit is clearly lacking.Galatians 6 lists both the fruit of the Spirit and the works of the flesh. Witchcraf

2017-11-17 08:00:08
`
5
How Hillsong's All-Millennial Worship Team Hears Christ's Voice Above the Noise
Hillsong Young & Free performs "In Your Eyes" live from Sydney. The song focuses on hearing God's voice through the distractions of the world. Watch it here.

2017-11-17 07:00:45
`
1
Luke 1:26-30 (26) Now in the sixth month the angel Gabriel was sent by God to a city of Galilee named Nazareth, (27) to a virgin betrothed to a man whose name was Joseph, of the house of David. The virgin's name was Mary. (28) And having come in, the angel said to her, "Rejoice, highly favored one, the Lord is with you; blessed are you among women!" (29) But when she saw him, she was troubled at his saying, and considered what manner of greeting this was. (30) Then the a

2017-11-17 05:00:00
`
5
Bill Johnson: This Trap Will Keep You From Your God-Given Potential
Are you trying to make your big dreams happen—or are you waiting on God's timing? Bill Johnson says self-promotion can become a trap for believers. He uses the stories of David and Saul to illustrate this spiritual reality in this teaching clip.

2017-11-16 20:00:12
`
1
John Paul Jackson Breaks Down What You Should Actually Know About Your Dreams
In this episode of Dreamipedia, the late prophet John Paul Jackson explains how he used the Bible to interpret a woman's dream. In the process, he highlights both the proper interpretative process and how modern psychology falls short. Don't miss it!

2017-11-16 19:00:33
`
1
'I Am the Child': God's Supernatural Grace Revealed Through Parenting
I don't deserve this," I muttered to myself as I scraped peanut butter from the chair where my toddler had lovingly smeared it earlier that day. Next up: the crushed crackers that had been ground into the carpet, followed by the freshly folded laundry that remained freshly folded for all of 45 seconds before it was hurled across the room by tiny hands.As I bent over the peanut butter chair, my archnemesis, Discontentment, took a seat on the throne of my mind, while Bitterness idled nearby, exami

2017-11-16 18:00:07
`
2
The Surprising Hebrews 11 Reason Christians Can Be Grateful This Thanksgiving
Twice in the New Testament believers are referred to as "pilgrims." The apostle Peter addressed his readers, "Beloved, I beg you as sojourners and pilgrims, abstain from fleshly lusts which war against the soul" (1 Pet. 2:11, NKJV), warning them to avoid carnal cravings which would hinder their spiritual progress.The author of Hebrews also used this term to describe Old Testament Patriarchs: "These all died in faith, not having received the promises, but having seen them afar off were assured of

2017-11-16 17:00:36
`
4
The Supernatural Power of Praying for Other Men
One day I met Doug Coe, the influential behind-the-scenes leader of The Fellowship, host of the annual National Prayer Breakfast. I had been a Christian for 20 years, was 43 years old, and was an emerging Christian leader. Coe astonished me when he said, "I've been praying for you, that you would have:the vision of Paul,the patience of Job,the loving-kindness of Jonathan,the faith of Abraham,the boldness of Peter,the temperance of Daniel,the gentleness of Moses,and the love of Jesus Christ."I wa

2017-11-16 16:00:44
`
10
3 Juices to Help Cure Your Frustrating Insomnia
If you need better sleep, try these three juices: Lettuce – Eat lettuce in the evening and juice some up before you go to bed. Lettuce contains lactucarium, which has sedative properties and affects the brain similarly to opium. You can also try this brew. Simmer three to four large lettuce leaves in a cup of water for 15 minutes. Remove from the heat, add a few sprigs of mint, and sip just before you go to bed.Kale, spinach, and parsley – Dark green leafy vegetables l

2017-11-16 15:00:56
`
7
5 Iron-Sharpening Elements of a Proverbs 27:17 Friendship
According to Facebook, I have more than a thousand friends. Some of them I've never met in person. Many are acquaintances. Some are closer friends.Then there are the friendships that go deeper. These are the relationships that have stood the test of time. Friendships based on eternal priorities. Loving relationships that truly want the best for the other person...even when "the best" might be a little painful.These are the friendships that fulfill Proverbs 27:17: "Iron sharpens iron, so a man sh

2017-11-16 14:05:27
`
2
The Unshakable Power of Facing Your Secret Truths
A secret is a truth we want to hide or conceal from others. However, when we try to keep the secret from ourselves, it is denial. The truth is too difficult for us to deal with. But, the more we try to hide a truth, the more it cries out to be heard. Truths we try to keep from ourselves are the ones that cry the loudest.Liar! Liar!We've had many foster children through our home. Lynn* became adept at lying because she believed her own lies. When she would do something wrong, she would tell herse

2017-11-16 13:00:54
`
2
Report: US bishops choose 4 delegates for 2018 Synod...
Meeting in Baltimore for their annual fall assembly, the U.S. bishops have selected their choices for delegates to next year's Synod on Young People, the Faith, and Vocational Discernment, multiple sources have reported to CNA. According to these sources, the delegates are Cardinal Daniel DiNardo of Galveston-Houston, the bishops' conference president; Archbishop Jose Gomez of Los Angeles...

2017-11-16 12:55:48
`
3
MercyMe Declares 1 John 4 Truth in Viral Video
First John 4:4 says, "You are of God, little children, and have overcome them, because He who is in you is greater than he who is in the world." MercyMe reworks this verse into the chorus of its hit single, "Greater." Let the Scripture-infused lyrics inspire you in this video.

2017-11-16 12:00:14
`
2
Cindy Jacobs Prophesies: The Lord Says He's Coming With a Wave of Glory
The Lord says, "I'm coming with a wave of my glory." What does that mean? That many people that feel dry—you feel like you're almost going through the motions, with your life, with the Lord; it doesn't feel fresh and new to you. This is what is happening: There is a move of the Holy Spirit that is here and coming. I was just ministering at Christ For The Nations this week, and the glory of God fell.And the Lord says, "You're going to move from the mundane to the glorious. I want you to wal

2017-11-16 11:00:37
`
5
Truth or Spiritual Abuse? Touch Not Mine Anointed and Do My Prophets No Harm
"Do not touch my anointed ones, and do no harm to my prophets" (Ps. 105:15). You've heard this Scripture bandied about by many in the body of Christ. Unfortunately, since the restoration of the prophetic movement we've seen this verse misused and abused as a weapon to bring fear of man on the saints.Again in 1 Chronicles 16:22, we read: "Do not touch My anointed, And do My prophets no harm." God saw to it that this principle was repeated in Scripture. We can't gloss over this as it is the sure W

2017-11-16 10:00:15
`
2
The Real Reason You Haven't Seen Your Supernatural Breakthrough Yet
Everywhere I go there is confirmation for the word that has been released in this season of blessing and double. My husband and I have seen confirmation after confirmation and yet ...This year of 2017—this breakthrough year—has not been easy. Anyone else out there feel that way? I know I'm not the only one.I believe that is because there is a second part to that word of breakthrough which is "contend"!I was talking to my friend Kim Potter earlier this week. She had texted me several

2017-11-16 09:00:05
`
5
Are We on the Verge of Prophetic Ministry 2.0?
Fifty-eight prophets from the nations of the earth gathered with dozens of prophets from the Apostolic Council of Prophetic Elders in Dallas this week. Some are calling it prophetic history in the making.How significant is this, really? Bishop Bill Hamon is confident The Global Prophetic Consultation and The Global Prophetic Summit reveal the times we are in."My revelation in 1983 was that God was going to raise up a company of prophets to 'prepare the way' and 'make rea

2017-11-16 08:00:57
`
4
Prophetic Word: This Obvious Mark Reveals Who Has a Religious Spirit
Ryan LeStrange says there's a key attribute that signals the religious spirit—and it affects many people without them knowing it. His prophetic word video for this week explains how to spot it and war against it.

2017-11-16 07:00:56
`
10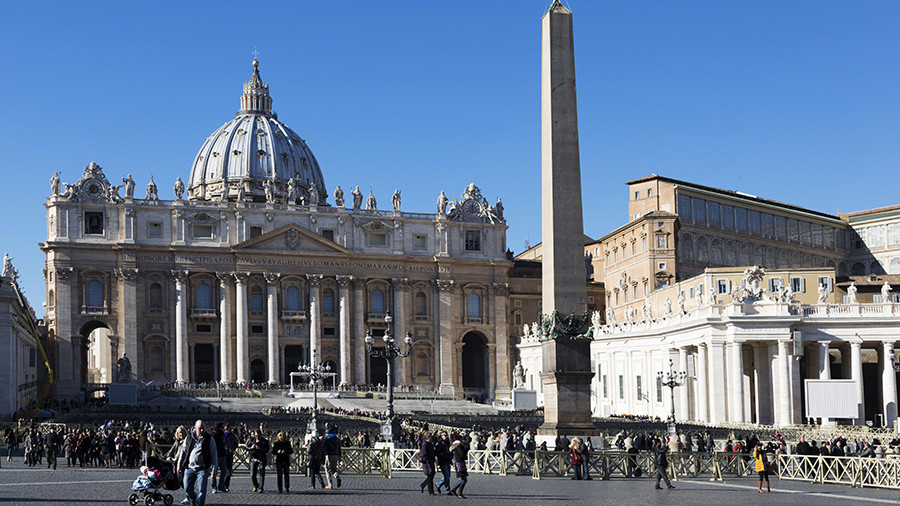 ISIS-linked propaganda poster threatens Christmas attack on St. Peter's Square...
An Islamic State-linked group has allegedly vowed to launch a Christmas terrorist attack on the Vatican. A propaganda poster depicted a jihadist driving a car at high speed towards St. Peter's Basilica. The menacing poster was released by the pro-Islamic State (IS, formerly ISIS/ISIL) group known as Wafa Media Foundation. It was revealed on Tuesday by the SITE Intelligence Group...

2017-11-16 06:40:11
`
1
As the Bard might say.....
Four centuries after his death, Shakespeare remains a peerless playwright because of his remarkable insight into the human condition. Love, ambition, fear, guilt, nobility, pomposity, patriotism, absurdity, sheer wickedness - you name it, Will grasped something of its essence. His work continues to help us understand ourselves better because...

2017-11-16 05:09:57
`
6
A new phone comes out. Yours slows down. A conspiracy? No.....
It happens every year: Apple releases new iPhones, and then hordes of people groan about their older iPhones slowing to a crawl. Just look at the recent data. Between September and early November — when Apple made the iPhone 8 available, followed by the iPhone X — Google searches for the keywords "iPhone slow" jumped about 50 percent...

2017-11-16 05:09:46
`
2
The false cheer of office parties and 'wellness initiatives' can't cure the loneliness epidemic...
Loneliness feels like a personal problem. "It feels shameful and alarming," writes Olivia Laing in her semi-autobiographical study of loneliness, The Lonely City. "Over time these feelings radiate outwards, making the lonely person increasingly isolated, increasingly estranged." This isolation is spreading, with millions of people reporting a sense of being profoundly and uniquely alone...

2017-11-16 05:02:24
`
6
Exodus 23:20-33 (23) For My Angel will go before you and bring you in to the Amorites and the Hittites and the Perizzites and the Canaanites and the Hivites and the Jebusites; and I will cut them off. (24) You shall not bow down to their gods, nor serve them, nor do according to their works; but you shall utterly overthrow them and completely break down their sacred pillars. (25) "So you shall serve the LORD your God, and He will bless your bread and your water. And I wi

2017-11-16 05:00:00
`
2
The last known painting by Leonardo da Vinci just sold for $450.3 million...
After weeks of anticipation, it finally happened: Leonardo da Vinci's Salvator Mundi (circa 1500), billed as the last known painting by the Renaissance master in private hands, sold at Christie's for $450.3 million. It is, by far, the most expensive work of art ever sold at auction. In fact, the price is more than double the next most expensive work ever sold...

2017-11-16 04:56:29
`
1
FBI requests Planned Parenthood documents, signaling possible investigation...
An FBI request for unredacted Planned Parenthood documents from the U.S. Senate could signal an investigation into whether the abortion giant illegally sold fetal tissue from aborted babies. The request was made to the Senate Judiciary Committee, whose chairman, Republican Sen. Chuck Grassley of Iowa, referred Planned Parenthood and several other organizations that perform abortions to the FBI after the committee investigated their practices of transferring fetal tissue...

2017-11-16 04:50:11
`
3
Why Naumann's big win over Cupich isn't necessarily all about Pope Francis...
Elections within the U.S. bishops' conference are more akin to races for department chairs at a university, or officers in a social club, than a U.S. congressional race, meaning that the personal often triumphs over the political. As a result, yesterday's victory of Archbishop Joseph Naumann of Kansas City, Kansas over Cardinal Blase Cupich of Chicago may have been in part a referendum on Pope Francis...

2017-11-16 03:37:46
`
4
On losing my faithful dog Moby, whom I loved...
Sunday began like any Sunday, except that I slept a little later than usual and woke to a lovely fall day. It ended with my sitting cross-legged on the floor of Exam Room # 2, holding my dog Moby's head in my lap, with our two youngest children on either side of him, my son burying his face in the crook of his arm, as the vet put him to sleep...

2017-11-16 03:22:09
`
6
Liberal feminists fight for things that make women miserable...
Like a dog chasing his tail, running faster or barking louder only gets you nowhere faster. The liberal feminist movement makes no sense (unless you mean cents—then talk to Planned Parenthood) because liberal feminists are fighting for the very things that cause women pain. Liars that manipulated them hijacked the movement long ago...

2017-11-16 02:51:16
`
5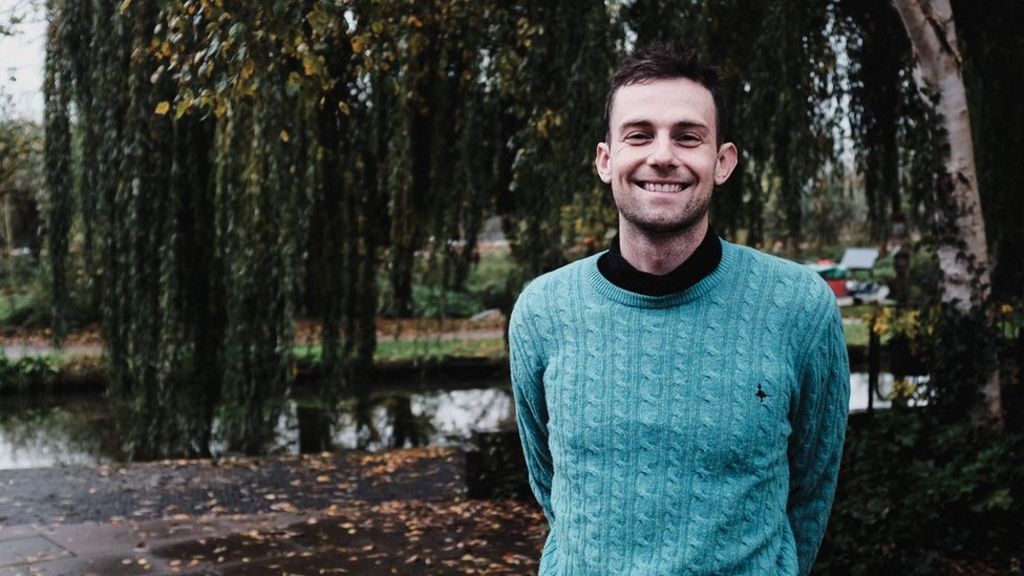 UK teacher faces punishment for 'misgendering' girl in his class...
A teacher is facing disciplinary action at his school after he referred to a transgender pupil as a girl, although the student identifies as a boy. Joshua Sutcliffe, a Christian pastor from Oxford, admitted he said "Well done girls" when addressing a group including the student. He described it as a "slip of the tongue"...

2017-11-16 01:47:51
`
0
What is eternal life?
I often think that we haven't done a very good job of setting forth the doctrine of eternal life. For most people, the concept seems a rather shallow one: that we will live forever. Frankly, many may not consider it all that appealing if the place where we live forever is Heaven. Too often, Heaven is reduced to merely this: a place where I'll be happy...

2017-11-16 01:23:48
`
0
Why Kari Jobe Cried the First Time She Heard This Song
Kari Jobe shares the story behind her new song "How Majestic." She says Chris Tomlin and Matt Redman were originally writing the song but kept feeling led to give the song to her. When they did, she had a powerful reaction. Watch to find out why and hear an acoustic performance.

2017-11-15 19:00:12
`
3
Signs in the Sky: Christ Is Coming Soon With the Judgment of the Scorpion
On Nov. 20, 2017, the Star Bible's third chapter is opened as the constellation Scorpio ("The Scorpion") moves into the Sun.The constellation Scorpio and its associated constellations of Serpens (The Serpent) and Ophiuchus (The Serpent Held) present the picture of a giant man holding a Serpent and standing over a Scorpion, about to crush it. The man we know to be Christ because of the star Saiph (Bruised) in His foot identifying Him as the "Seed of Woman" who was bruised in t

2017-11-15 17:30:22
`
10
An Effective Prayer Tactic for Releasing God's Will Into Your Government
Prayer changes things. It can even "move mountains" (Mark 11:23-24).Prayer is so important that Yeshua had a regular discipline of praying early in the morning before the sun came up (Mark 1:35). His primary "job" now is interceding for us in heaven (Rom. 8:34).Prayer changes us. It changes our will: "Not my will but Yours" (Matt. 26:39). It removes our sin ("forgive us our sins"), our unforgiveness ("as we forgive others"), our tendency to sin ("lead us not into temptation"), and attacks agains

2017-11-15 17:00:22
`
11
Making Marriage Fun: 4 Guidelines to Stress-Free Dates With Your Spouse
When you get married, you sign up expecting to have fun. You know there will be some responsibility, but really you think there should be some fun involved. After all, it took you all these years to find your ultimate playmate: your spouse!The demands of life are great, and if a couple isn't careful, they will move out of a relationship and into a functionship. In a functionship, life is all about functioning, not relating. You both get your list and you do this, do that, drive here, pick up thi

2017-11-15 16:00:35
`
13
3 Effective Steps to Healing From One of Satan's Most Heinous Lies
Leah's husband did not love nor want her.Self-rejection or other people's rejection can fool you into believing that you have no value apart from how you look, what you have or how you perform.However, Leah's story in the Bible (see Gen. 29:15 -35) can show you the truth about rejection and three ways to overcome its hurtful effects.One of the first mentions of Leah concerned her appearance.While her younger sister Rachel was described as beautiful in form and face, Leah was only descr

2017-11-15 15:00:02
`
11
Right or Wrong: Should You Pray for Your Pet?
Max, my 8-year-old miniature Labradoodle, was dying. He'd lost a lot of fur and almost half of his body weight. Now, he lay listless on the floor beside me.I reached down to pet him, "Sorry you're feeling so bad," I said before sending up another prayer, "Lord, please help my dog to get better."I have to admit, I felt a little guilty spending one of my prayers on my dog. Shouldn't I be praying for world peace, or at least that the Lord would help a hurting friend?But I just couldn't help myself.

2017-11-15 14:00:55
`
2
Activating God's Psalm 103 Benefits
The Scriptures remind us to "forget not all of His benefits" (Ps. 103:2b). But first, we have to know what His benefits are in order to remember to activate them in our lives. Psalms so beautifully describes His benefits:Bless the Lord, O my soul, and all that is within me, bless His holy name. Bless the Lord, O my soul, and forget not all His benefits, who forgives all your iniquities, who heals all your diseases, who redeems your life from the pit, who crowns

2017-11-15 13:09:17
`
3
How Science Proves Biblical Account of the Resurrection
A new nine-part documentary from Revealed Films, Christ Revealed, explores the scientific evidence for the resurrection of Christ. Featuring top Christian apologists and historians and filmed on location in Israel and across America, the docu-series is an epic journey of revelation about the truth of one of the Bible's most controversial claims.The resurrection of Christ has long fascinated the world, and it has been the focus of many movies and television series, including The DaVinci Code and

2017-11-15 11:00:21
`
1
7 Ways the Holy Spirit Transforms You
Last week I was preaching in Canada, and my hotel was only two miles from the host church. But it took almost 30 minutes to drive that short distance because road construction crews in Toronto had blocked all but one lane in a major intersection. Orange traffic cones were everywhere. Traffic was at a standstill.It was especially frustrated because no workers were on site. I wanted to roll down my window and yell at the traffic cones. The lanes were blocked but nothing was happening! The delay wa

2017-11-15 10:00:43
`
3
Why Your Spiritual Gifts Are a Crucial Part of God's Last-Days Strategy
Rasmussen's article "The Gospel According to Michael Porter" in Institutional Investor explains the tension between value investors who emphasize institutional power and those who emphasize the numbers. The former is championed by Harvard's Professor Michael Porter and the latter was championed by Benjamin Graham.When most of today's executives think of competitive advantage, they tend to think of Porter's five forces: bargaining power of suppliers, bargaining power of buyers, rivalry among exis

2017-11-15 09:00:51
`
7
Positional Leaders Would Rather Fight Than Switch
The love leads message is not for everyone.I was warned by a good friend that my message would be rejected by some because certain leaders would not want to be held accountable to lead with love. Some leaders just don't want to be called out for their actions. "This is how I lead. Take it or leave it."Some leaders can't shake the notion that loving a team is somehow weak. Jesus taught that meekness is not weakness. In fact, only the strongest of leaders could chair a meeting with his team a

2017-11-15 08:54:55
`
14
Addressing Challenges in the Modern-Day Prophetic Movement
"This is a first of its kind." That's how bishop Bill Hamon described this week of prophetic gatherings in Dallas.This is my first year as part of the Apostolic Council of Prophetic Elders, led by Cindy Jacobs. It's an especially significant moment to join the group.Hamon told me this week, which includes The Global Prophetic Summit, is important for the same reason Christian International's first conference of prophets in 1987 was important."It was the first conference in the history of th

2017-11-15 08:00:37
`
10